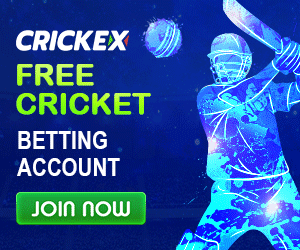 On January 26, the ENG vs SA U-19 match will start from 6:30 pm, in which both teams are ready for their performance.
The Under-19 World Cup is taking place in which all the teams are showing their performance, West Indies is hosting this tournament.
This match is going to be played Sir Vivian Richards Stadium, here we tell you Playing Xi, Dream XI prediction, launch report of this match.
Playing the XI of ENG vs SA U-19
South Africa-
Ethan Cunningham, Gerhardus Marie (week), Valentin Kittime, Dewald Brevis, George van Heerden (c),
Andile Simelane, Effieve Manyanda, Asakhe Tshaka, Michael Copeland, Matthew Bost, Liam Elder.
England-
George Thomas, Jacob Bethel, Tom Purse (c), James Rave, William Luxton, George Bell, Rehan Ahmed,
Nathan Barnwell, Joshua Boyden, Alex Horton (week), Thomas Aspinwall.
ENG vs SA U19 Dream XI Prediction
Today, fantasy cricket has become the favorite of all cricket lovers, who can choose their own team, play matches and earn money.
As team captain we choose D Brevis and as vice-captain we go to T Perst.
Team hitters we can go with these players, W Luxton, T Perst, G Van Heerden.
As bowlers, we can opt for A Simelan, J Boyden and L Alder
Versatile players play a vital role in the team, which is why we chose M Boast, J Bethell, R Ahmed and D Brevis
For Wicketkeeper we can opt for J Rew.
Field and Climate Report of the ENG vs SA U-19
If we talk about the pitching report, here the pitching is favorable for both hitters and pitchers and in the beginning fast pitchers get a lot of help in this pitch.
In such a situation, winning the toss and throwing first will prove to be the right decision.
Now speaking of the weather During this match, the sky will be absolutely clear and there is no chance of rain.
The temperature is expected to remain at 22.99
Precipitation 1%
Humidity 71%
Wind speed 31kmh
Individual statistics of both teams of ENG vs SA U-19
The ENG-U19 team performed brilliantly in the group stage and won all their matches and is first in the 'Group A' points table.
The SA-U19 team had to face defeat against India in their first match.
After that, the team made a great comeback and won the remaining two matches and confirmed their place in the quarterfinals.