Klay Thompson has finally returned to NBA action after a layoff that has seen the 31-year-old out of the game for over two and a half years. The Golden State Warriors star grabbed 17 points as his side beat the Cleveland Cavaliers 96-82.
Thompson has sat out over 900 days of NBA action due to tearing an ACL in the 2019 NBA finals before tearing an Achilles tendon in November 2020 and used the occasion to surpass 12,000 points and 1,800 three-pointers.
The Golden State Warriors have been in fine form thus far this season, their 30-9 record places them joint top of the Western Conference, and a look at the NBA odds tonight shows us that Steve Kerr's side is second only to the Brooklyn Nets in the title betting, with Steph Curry and co at (+475) and the Nets at (+260).
Thompson is keen to make up for the lost time as well as respond to the snub he received from the NBA75 list and is clearly a confident customer;
"I know myself. I know how good I am. I know the things I've done. … It's like — how many times do I have to do something that no one else has ever done before and get respect? Do I have to go score 50 in a quarter now? Like what the hell? It's whatever, though, man. It's over with. I'm going to use it as fuel."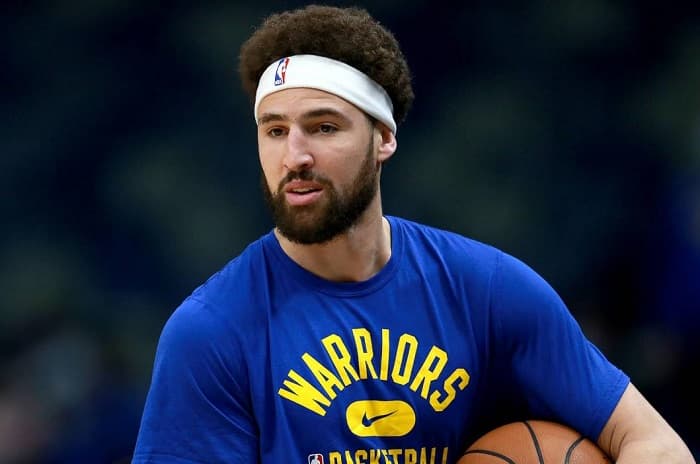 The three-time NBA Champion and 5-time All-Star could well be a key player as the Warriors look to push onwards after two seasons where they failed to make it to the postseason, and they are very well placed to go deep into the running this time around.
Thompson received a great deal of support and praise on this return and was clearly in a great mood out on the court;
"I'm just so happy I could even look at the stat sheet and see my name there,"
"I see my shot attempts, makes, and all the stats again."
"I'm not going to say it was the equivalent to winning a championship, but man, it was pretty freaking close," Thompson said.
"There were times, in the past, where you second guess yourself. You [wonder] if you are going to be the same player or have the same explosion or whatever term and just to be able to go out there and shoot the ball and play defense and compete. Man, it was special." Thompson added.
After such a long time off the course, it's understandable that emotions take over, and Kerr will do well to manage Klay in the coming days and weeks and not rush back to a player who will clearly take time to get back to his best.
Kerr is well aware of just how well-loved Thompson is by the team's fans and will need to manage the situation and the player well for the foreseeable future.
"He's provided some of the biggest thrills for these fans over the last decade they have ever experienced," Kerr explained.
"He sort of feels like one of them. Everybody connects with him because he is authentic. He's just Klay. I think everybody appreciates that." I have added.