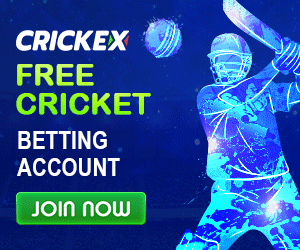 Tamil Thalaivas and Jaipur Pink Panther are the professional kabaddi teams of Pro Kabaddi League 2023, this is the 8th edition of the league full of interesting matches and records. Check Tamil Thalaivas Vs Pink Panthers Prediction.
Tamil Thalaivas and Jaipur Pink Panther have done well in PKL Season 8. Tamil Thalaivas is in the seventh position while Jaipur Pink Panthers are in the fifth position. The tournament is going to be interesting as the teams will fight for their positions in the final.
Tamil Thalaivas v/s Jaipur Pink Panther Pro Kabaddi League match 58 is ready to play. The match will be played on January 16, 2023 at 7:30 pm, the match will be held at Sheraton Grand Bengaluru Whitefield Hotel and Convention Centre, Bengaluru.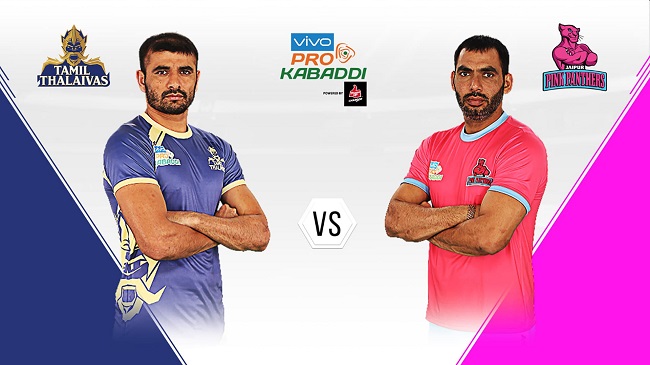 Tamil Thalaivas vs Pink Panthers Dream11 Prediction
accessories
fantasy suggestion 1
Arjun Deshwal (Captain), Shaul Kumar, Sahil Singh, Surjeet Singh, Amit Kharb, Deepak Niwas Hooda and Naveen
Fantasy Tip 2 :- Sagar, Bhavani Rajput, Vishal, Sandeep Kumar Dhul, Shaul Kumar, Mohit and Manjeet.
Tamil Thalaivas vs Jaipur Pink Panthers fantasy tips
Sagar- Sagar is the second best defender in PKL Season 8, his specialty is linking notches with ankles and thanks to these defensive qualities he made 31 tackle points overall. Sagar is a corner defender for Tamil Thalaivas.
Sahul Kumar- Sahul Kumar is the best defender scoring 28 points of this PKL Season 8, his specialty is running and ankle grabbing. Sahul is the Pink Panther player.
Surjeet Singh- Surjeet is one of the best defenders and also the captain of Tamil Thalaivas, he successfully scored 35 points from tackled raiders.
Manjeet- Manjeet is the best Tamil Thalaivas Raiders earning 63 points and also scoring some points in defense.
Arjun Deshwal- Arjun Deshwal is the Raider of the Jaipur Pink Panthers, he got 108 raiders points, he is extremely strong on the mat.
Mohit- Mohit is a complete player for Tamil Thalaivas, A Cover Defender, Raider, and this season he has excelled with 16 tackle points.
Deepak Niwas Hooda- Deepak-the raider who tackles 59 points, is the captain of Jaipur Pink Panther.
Tamil Thalaivas v/s Jaipur Pink Panthers LIVE PKL 2023, Where to Watch LIVE?
Tamil Thalaivas v/s Jaipur Pink Panther will be broadcast on official broadcast partners of the league. The league's coverage rights are being sold to the popular Star Sports Network.
Star Sports Network will broadcast all the league matches on the channel.
Official broadcast: Star Sports Network
Official Broadcast: Disney+ Hotstar
Disney+ Hotstar is an official broadcast partner of Star Sports Network and the popular Kabaddi Pro Kabaddi League 2023.
The league matches will also be streamed free of charge for JIO subscribers on Jio's digital platform, which is the JIO TV app.