The Pro Kabaddi League (PKL) 2023 is set for the eighth season of the tournament, where it is one of the most popular leagues in India. The league's first season took off in 2014 and has been successful for many years in launching matches. Check the live broadcast date of the LIVE PKL 2023 auction, time, location and player prices.
Auction details for Season 8 are now available and teams and team owners are preparing for the auction. The action will start from December 22, 2023 to January 20, 2023. The auction will be held in Mumbai by Mashal Sports. There will be the participation of more than 500 players and 12 franchisees.
Check out more details about the 2023 auction, schedule, categories and other information about the Pro Kabbadi League 2023 here on this page.
Vivo Pro Kabbadi League Auction Details
Mashal Sports officially announces the arrival of the auction for season 8. The auction dates will be December 22, 2023.
Auctions will take place for the game after a two-year interval. The players that will participate in the auction will be nationals, new young players and foreigners. These players will be divided into 4 groups. These groups are called categories. Also, there are subdivisions of the categories like All-Rounders, Defenders, Raiders.
Base price of categories
Category A: Rs. 30 lakhs
Category B: Rs. 20 lakhs
Category C: Rs. 10 lakhs
Category D: Rs. 6 lakhs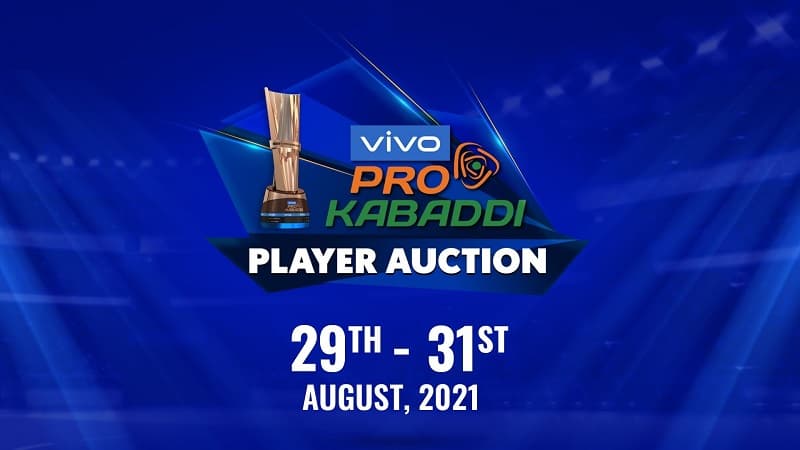 Season 8 will see a huge turnout from season 6 and season 7 players and top 8 ranked teams from the AKFI Senior Men's Kabaddi National Championship 2020 and 2023.
There are 12 participating teams that will have the option to retain their players in the league. Each team can retain up to 6 players under the Elite Retained Players policy name. In the New Young Players category, 6 players can be retained.
LIVE PKL 2023 Auction Live Streaming Date, Time
Auction date: December 22, 2023
The league auction will be broadcast live on the Star Sports Network. The auction will also be broadcast on the digital platform to enjoy it from anywhere.
The Pro Kabbadi League auction will also air on Disney + Hotstar.