The Al Amerat Cricket Stadium, also known as the Oman Cricket Academy Ground, is located in Muscat, Oman. The league grounds are ready to host the next tournament which is Legends Cricket League 2023. The match is announced as of January 20, 2023. Visit the Al Amerat Cricket Stadium.
The Al Amerat Cricket Stadium is owned by the Oman Cricket Board. Whereas the operation of the team is under the Oman Cricket. The field has a capacity of 3,000, while the tenants of the place are the Omani national cricket team.
The venue is accredited by the ICC to host the test cricket matches for the Turf 1 ministry.
See more details about Oman hosting the Legends Cricket League 2023 and other information here on this page.
It is an inaugural season for the Legends League Cricket tournament where three teams will participate in the league.
The games and other details about the league schedule are now available. The games will begin this January 20, 2023. And it is the first time that the league games have been displayed.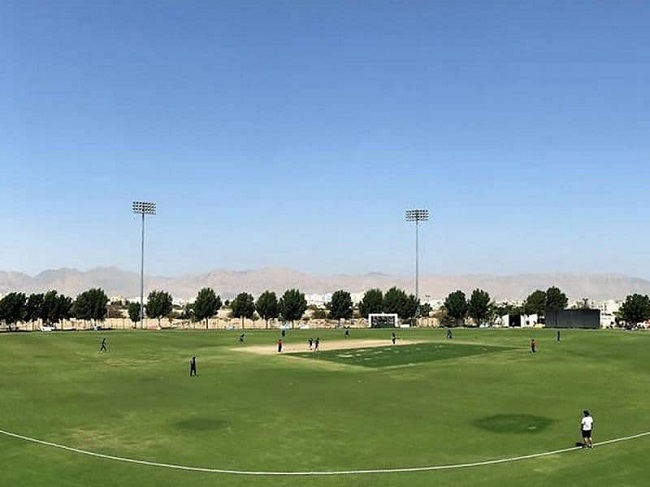 Al Amerat Cricket Stadium, Oman, to host Legends Cricket League (LLC) 2023
The Al Amerat Cricket Stadium begins with the venue for League of Legends cricket matches. The tournament will take place in Oman and the venue will welcome all teams from the tournament.
Pankaj Khimji, the president of Oman Cricket statistics on the Legends League Cricket 2023 taking place in Oman. He says: "Oman Cricket is honored to host the legends of the game. This is going to be very important for Omani cricket. This gathering of star cricketers is unprecedented in Oman. And I'm sure this will be just the beginning, opening up a whole new opportunity for Omani cricket. "
Adding more, he says: "We at Oman Cricket would provide the best hospitality to the legends while entertaining the fans with cricket."
Legends League Cricket Commissioner Ravi Shastri says: "We see our League as an opportunity to promote Cricket in new destinations. Among all the options, Oman turned out to be the best package. It would be a great start to a new journey ahead. "
"Oman has proven its credentials as a world-class international place. And host the T20 World Cup and we feel it will be the best place to start the League. I am sure we will have a fantastic tournament and all the players will have the experience of a lifetime. " says Raman Raheja, co-founder and CEO of Legends League Cricket.
For more updates on the world of sport, stay tuned with us .. !!