Most baseball stadiums permit spectators to carry small handheld cameras to baseball games; so far, their presence continues the pleasure of the game for other audiences. Verifying the Stadium's rules in advance is recommended if you intend to bring your camera to the baseball game. This will allow you to determine whether or not your particular camera will be allowed inside the Stadium.
Can You Bring A Camera To A Baseball Game?
It is okay to bring cameras (as long as the lens is less than 100mm) and a video recorder inside the ballpark, provided their usage does not disrupt the game or the spectators' ability to enjoy the baseball game.
Fans who do not abide by these rules will be given the opportunity to comply. If the spectator does not comply, the camera or video camera user will be requested to stop doing so.
Following a single verbal warning, the spectator in question will be asked to leave the ballpark immediately. It is strictly forbidden to resell any photographs or videos taken by you, whether for business or pleasure.
The copyright for the team's logos, name, and player resemblance belongs to the respective owners. Each and every bag containing a camera or other piece of equipment will be thoroughly inspected.
Bringing in any tripod, monopod, and telescopic lens is forbidden. It is permissible to bring into the Stadium a still or video camera that may be carried in one's hand for personal use.
However, this does not apply if the game action is being recorded in compliance with the regulations of Major League Baseball. You are welcome to bring a camera and binoculars inside the Stadium with you; however, the cases cannot go with them.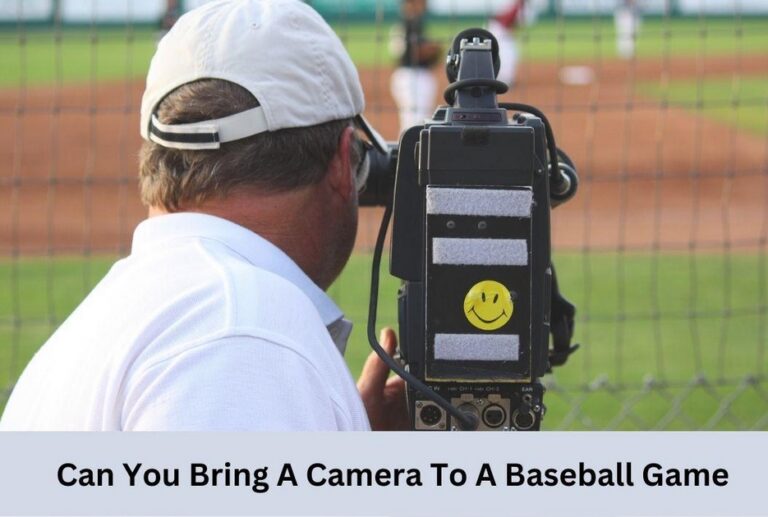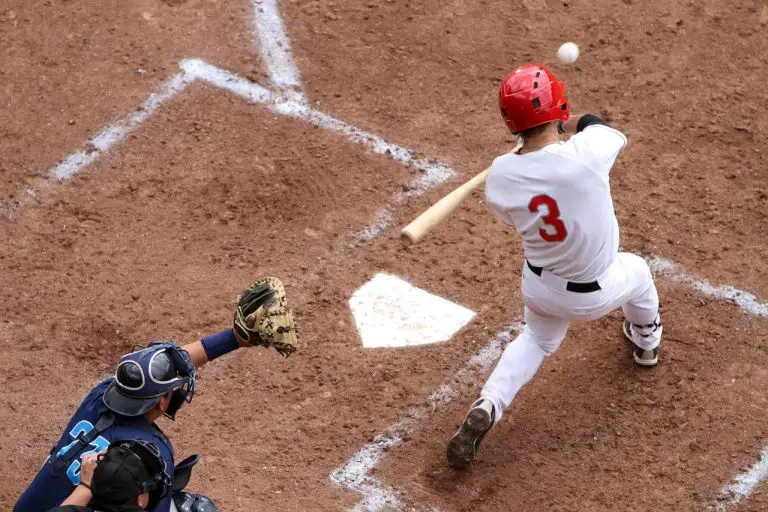 What Sort Of Camera Are Allowed To Bring To A Baseball Game?
Guests are encouraged to carry photographic cameras and video cameras with them into the ballpark, and they are allowed to shoot photographs and videos from where they are sitting throughout the event.
When snapping photographs, you are asked to refrain from standing in the aisles or obstructing the view of the game for others. Additionally, the baseball stadium authority retains the right to refuse entry to anybody carrying a camera which, in management's judgment, may be used to create photos that will be sold commercially.
The following items, whether detachable or not, will not be allowed inside the Stadium: tripods, monopods, "selfie sticks," and a camera with a lens that is larger than 6 inches. Using video cameras and capturing events with other means, including mobile phones, is prohibited within the Stadium.
Other Photography-Related Prohibited Items
Banners, signs, flagpoles, and selfie sticks
Any equipment that has the potential to disrupt or divert the attention of a sport or its participants, other visitors, sound or audio/visual transmission or game recording, or other technology-related services that are given within the Stadium is not permitted.
All bags under 16″  by 16″ boxes, including maternity bags, purses, and photography bags, will be allowed inside the stadium.
Hard-side containers or cooling devices and large bags are prohibited items.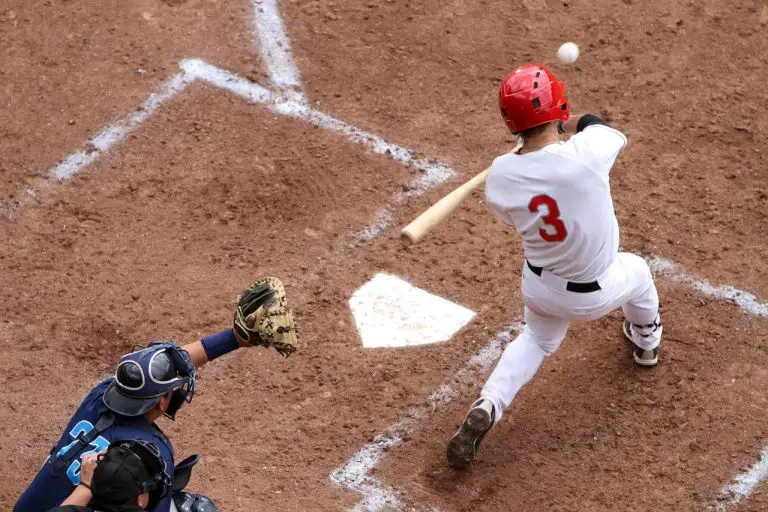 Are You Allowed To Bring Camera In A MLB?
Yes, you are permitted to carry a digital camera to an MLB game; however, there are specific guidelines you must follow. Both cameras and lenses that may be removed from the camera are prohibited, as is the use of flash photography.
If you want to take photographs, professional cameras must provide credentials; however, cameras featuring lens that are at most 3 inches are authorized. Totes, handbags, diaper bags that are of a different backpack kind, duffle bags, laptop cases, and compact soft-sided coolers are permitted entrance into the baseball stadium. Before going inside, the authority will check each of these goods at the front entrance.
Camera Rules At Different Stadiums
Many venues have strict regulations regulating the kinds of cameras visitors can bring into the event. You can certainly reach out to the venue to ask if you need clarification on anything. Some locations have Commercial Camera Rules, which enable any camera frame with a digital mirrorless single-lens or digital reflex single-lens camera body that may be anywhere between 300mm and 600mm in dimension.
These policies vary from location to location. You should carry a compact camera with you if you plan on attending an event in a huge venue such as Fenway Park Baseball Stadium or Kansas City Royals. On-site video recording devices and tripods are prohibited in any capacity.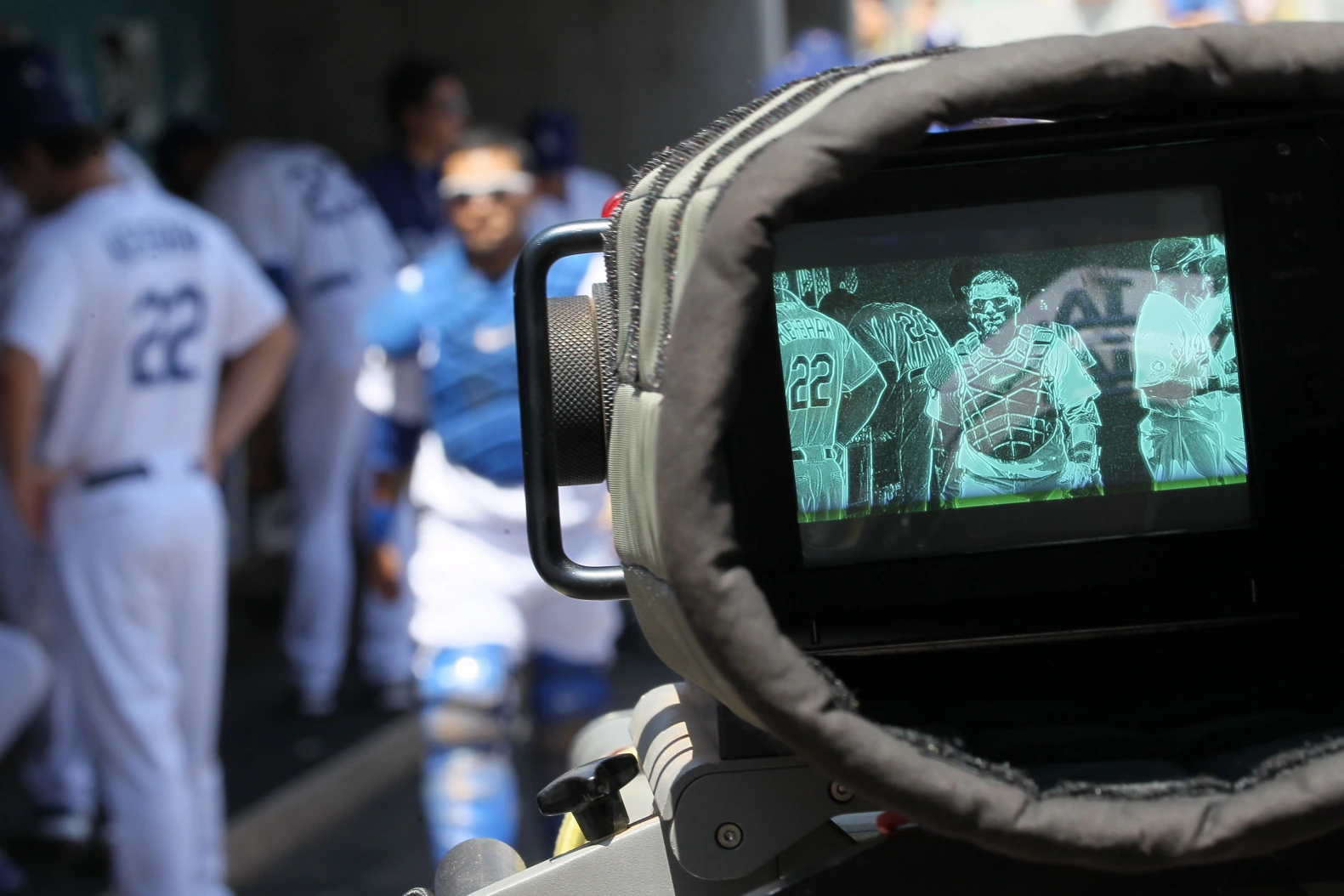 Here have a glance at the camera policies of different stadiums:
Stadium 
Camera Policies 
Baltimore Orioles
Audiences are allowed to bring on cameras and digital video recording devices. But, they cannot use photographic equipment.
Boston Red Sox, Fenway Park 
Video cameras and cameras are allowed but cannot use them to reproduce the match.
Chicago White Sox, US Cellular Field 
Cameras are allowed, and video cameras cannot be used for reproducing matches. Not allowed: large camera bags, tripods, or any camera support.
Cleveland Indians, Progressive Field
Photographers and videographers are welcome at the games as long as they don't disrupt the experience for other fans. However, reselling photos or videos for profit is not allowed under any circumstance.
Detroit Tigers, Comerica Park
Fans may carry still and movie cameras inside the stadium and snapshots from their positions throughout the game.
Kansas City Royals, Kauffman Stadium 
Photographers are permitted inside the stadium, but they must not use tripods or obstruct the views of other spectators.

However, using a flash or recording video during the game is not allowed.

Los Angeles, Angel Stadium 
In-stadium still pictures and handheld video recordings for private use are permitted. Major League Baseball has banned all forms of game recording. Cameras featuring lenses over 4 inches, professional photographic equipment, and camera support pod aren't allowed.
Minnesota Twins, Metrodome
Before the match starts, cameras may be used if you want to record it. Once a game has started, video cameras are not permitted under MLB rules.
Final Thought
Now you know -" Can you bring a camera to a baseball game?" Though you can do so, it can differ based on the arena. There might be certain restrictions regarding this. If at any point you feel unsure, the best way is to check the stadium website beforehand.