There is something extraordinarily magical about the experience of attending a sporting event in the USA. It's not just about the adrenaline-fueled competitions or the roar of the crowd, but also the sensational aroma of the food wafting through the stands. Each stadium across the nation seems to house its unique culinary world, offering an array of dishes that are far from your average hot dogs and pretzels.
From extravagant seafood delights to indulgent desserts, stadium food in the United States is a tantalizing tour de force. In this culinary journey through America's most famous sporting venues, we will explore an array of dishes that leave taste buds tingling.
1. Cameron Indoor Stadium, Duke University: A Tradition Of Tastes
Home to Duke University's Blue Devils, Cameron Indoor Stadium isn't just known for its thrilling college basketball games. It's also a place where fans can enjoy Southern comfort food with a twist.
Starting with a classic pulled pork sandwich, enriched with tangy barbecue sauce and served with a side of creamy coleslaw, this stadium offers a comforting taste of North Carolina's culinary heritage. For the dessert aficionado, the Blue Devil sundae, a delightful combination of blueberry and vanilla ice cream topped with whipped cream, symbolizes the spirit of Duke's proud tradition.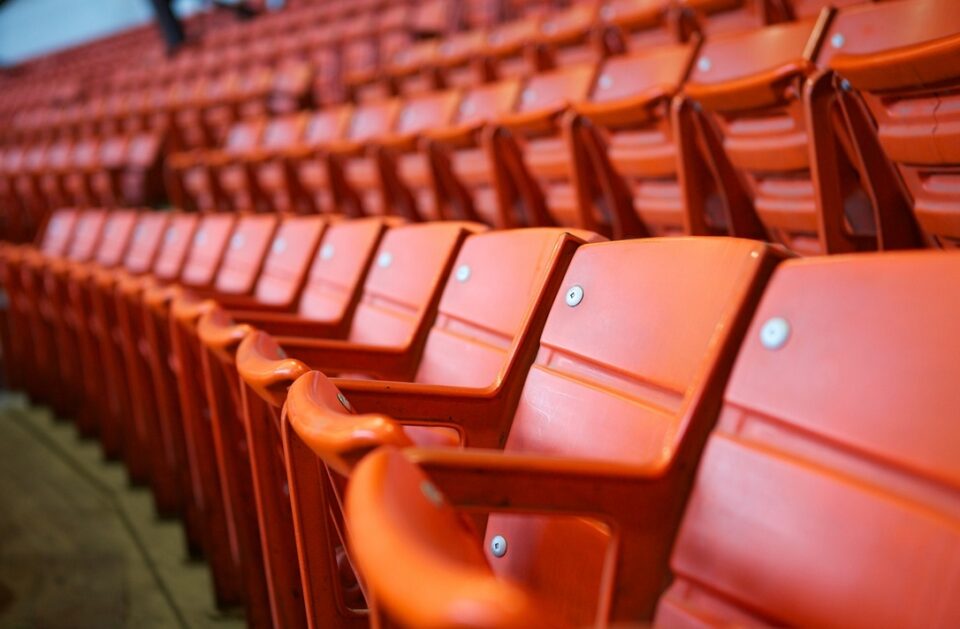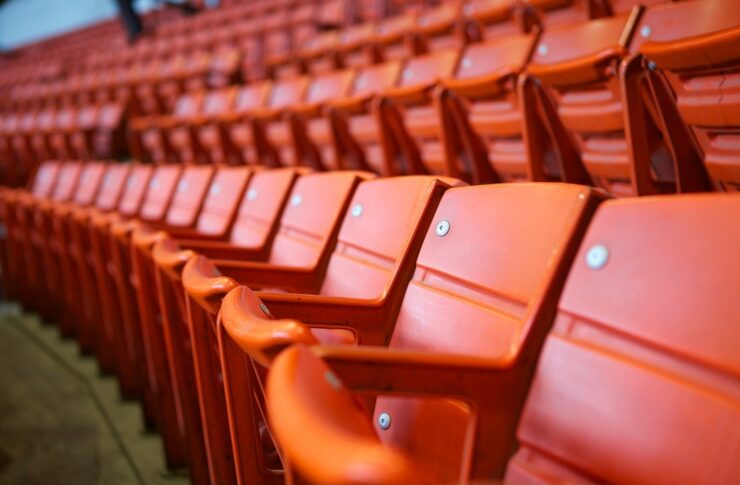 2. Fenway Park, Boston: The Seafood Lover's Paradise
When in Boston, a trip to Fenway Park is never just about baseball. The stadium's culinary offerings are equally compelling, with lobster rolls taking the center stage. Served on a buttered roll and accompanied by crisp fries, this New England classic is a must-try.
3. AT&T Stadium, Dallas: Texan Treats
Everything's bigger in Texas, including the food at AT&T Stadium. From giant nachos topped with jalapeños, cheese, and beef to the famous Texas-sized pretzel, food here is as bold and larger-than-life as the sports itself. Don't miss the Brisket Sausage Mac & Cheese, a hearty fusion of Texan flavors.
4. Levi's Stadium, San Francisco: Farm-To-Stand Dining
Renowned for its commitment to sustainability, Levi's Stadium serves dishes made with locally-sourced ingredients. Highlights include the vegan curry, organic beef burgers, and farm-fresh salads. It's a culinary experience that's as wholesome as it is delicious.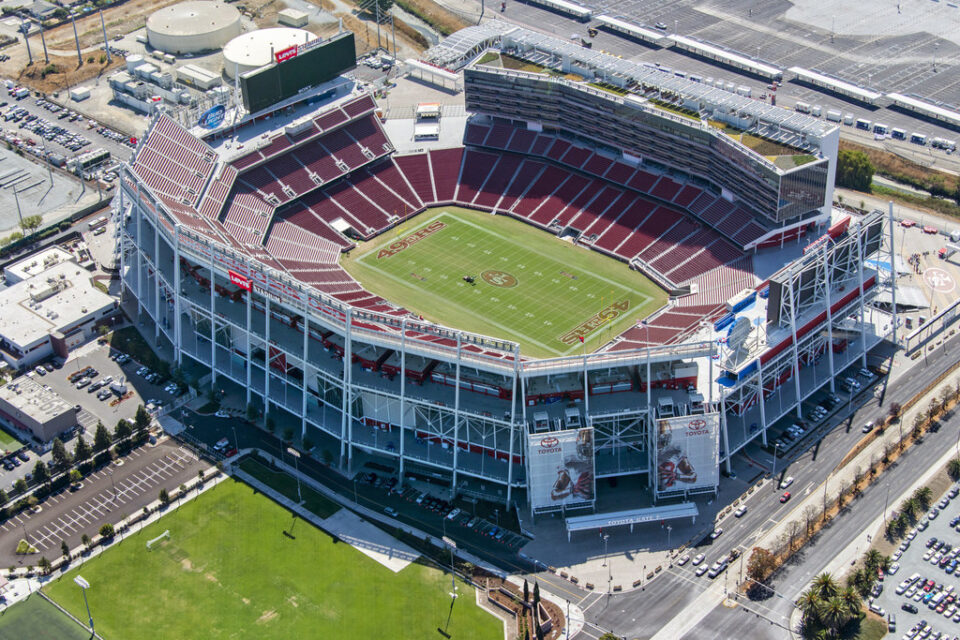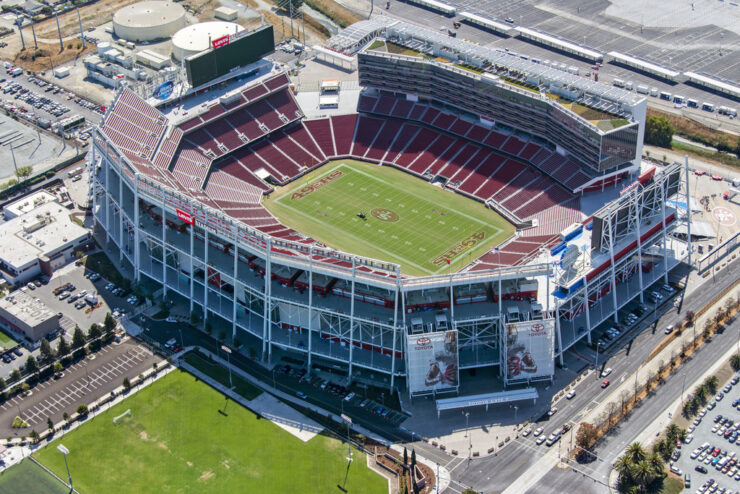 5. Yankee Stadium, New York: The Cultural Melting Pot
New York's diversity reflects in Yankee Stadium's food offerings. From sushi to Italian sausages, the food here is a gastronomic world tour. The Yankee Dingers, mini burgers served with a variety of unique toppings, are an all-time fan favorite.
6. Wrigley Field, Chicago: A Flavor Home Run
Wrigley Field serves up Chicago's iconic dishes with flair. From the famous Chicago-style hot dogs to deep-dish pizzas, it's a true reflection of the city's culinary richness. The gooey churro donut is a must-try dessert, offering a sweet finish to the game.
7. Marlins Park, Miami: A Taste Of Latin America
Bringing the vibrant flavors of Latin America to the ballpark, Marlins Park offers dishes like Cuban sandwiches, empanadas, and ceviche. Enjoy the tropical breeze with a mojito in hand, capturing Miami's energetic spirit in a glass.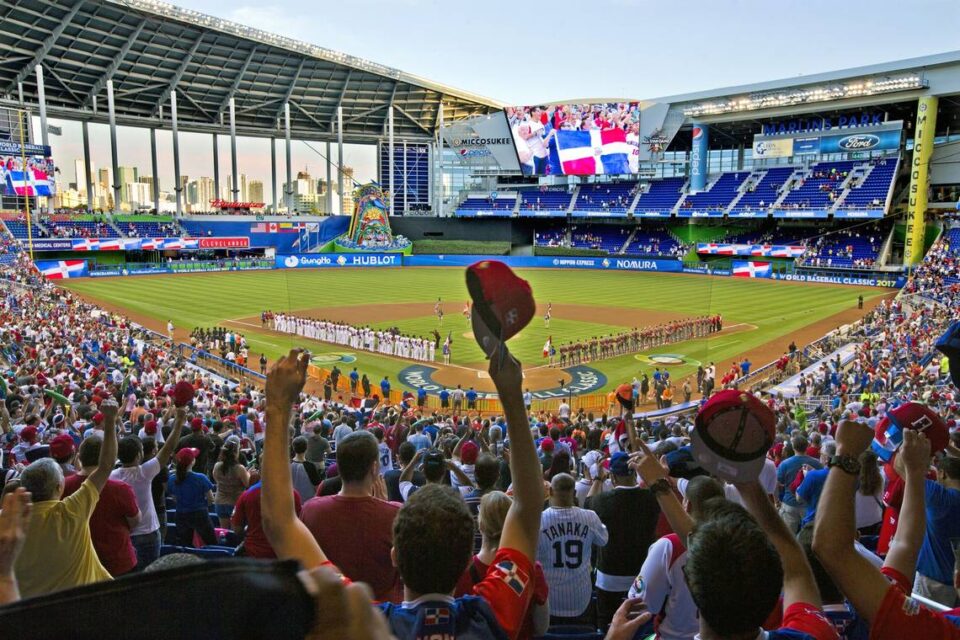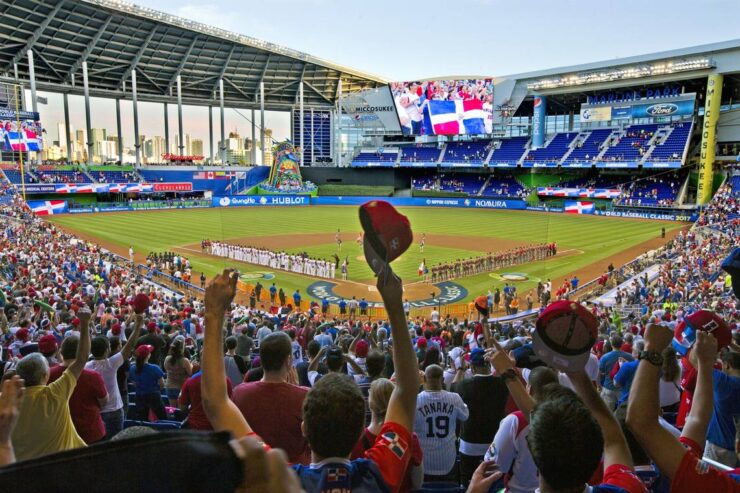 Conclusion
The culinary journey through the USA's sporting venues is a testament to the rich and diverse food culture that goes hand in hand with America's love for sports. From the traditional tastes of North Carolina at Cameron Indoor Stadium to the melting pot of flavors at Yankee Stadium, each venue offers more than just a game; it provides a memorable gastronomic experience.
These food offerings are not mere add-ons; they are integral to the stadium experience, adding texture, taste, and identity to every match. It's an extravaganza that engages all senses, turning a sporting event into a feast not just for the eyes but for the palate as well.