We are down to eight teams competing at the highest level in the most interesting and demanding team football competition, the Champions League. There is much talk about who has the most chances to go all the way and lift the CL trophy, and here is what bookmakers have to say about that.
1. Manchester City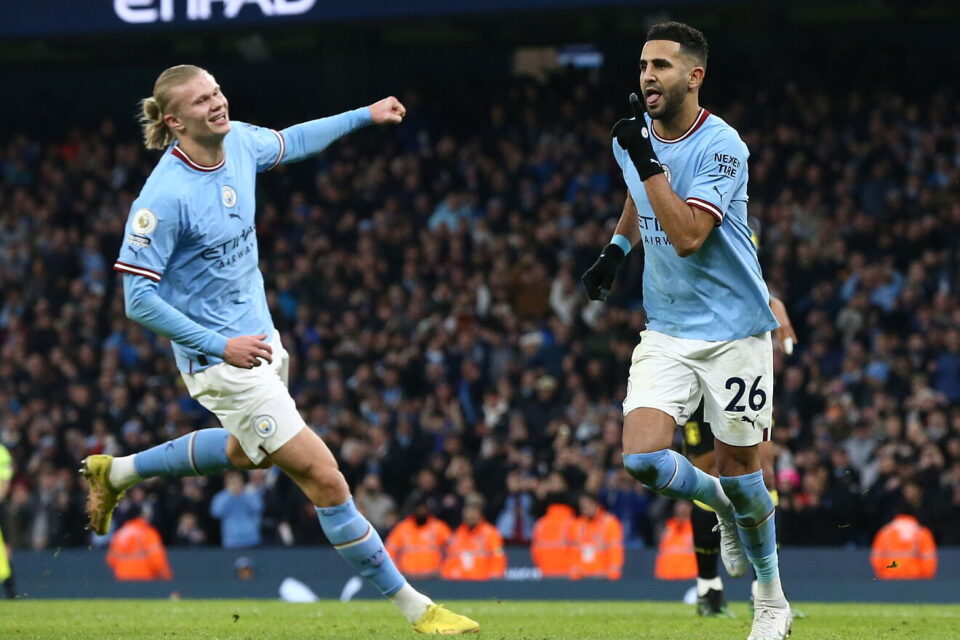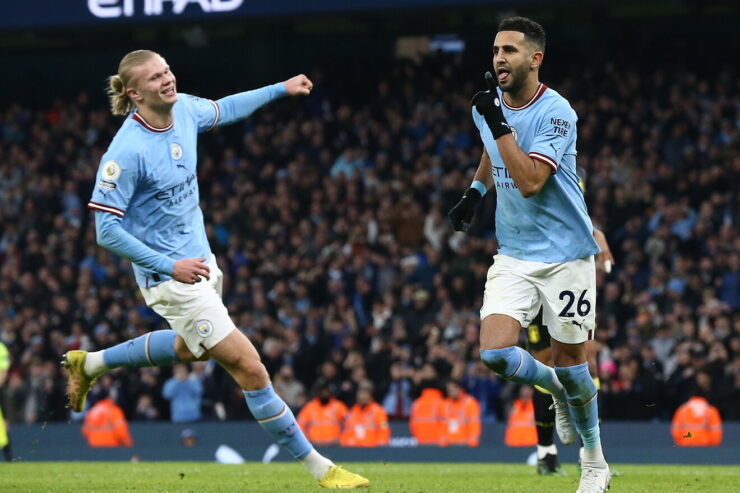 Every supporter of this team dreams of seeing KDB lifting the CL trophy, and this season they might actually get a chance to celebrate the 10th of June in Turkey at the astonishing Atatürk Olympic Stadium. Now, the draw wasn't as great as Man City would like, matching them with Bayern in the quarter-finals, a team that knows pretty well how to play against Pep's tiki-taka style of football. Of course, this will be a great sign of whether the blue side of Manchester is ready both physically and mentally to play their best when they need the most, which was not the case in their previous CL matches in the knockout round, and something you can use to win some money with online betting.
On the other hand, Man City also has a much tougher challenge in Premier League, as they are 5 points behind Arsenal in their title race, and even though Bundesliga has been extremely interesting this season, everyone expects Bayern to easily finish first. That gives them a huge boost to perform at the highest level in Champions League matches, which can represent a challenge to Citizens. As for the odds of winning CL, every bookmaker gives Man City the most chances, but we must agree that their road to the finals is one of the most difficult.
If they beat Bayern, they will play against the winner of the Real Madrid/Chelsea duel, and if we look solely at the stats, these two rounds can be much more difficult than the finals. Understandably, trophy games are always the most difficult, but it's much better to face Napoli or Inter than Real, as we all know how Ancelotti Real plays in finals, those high-pressure games.
2. Bayern Munich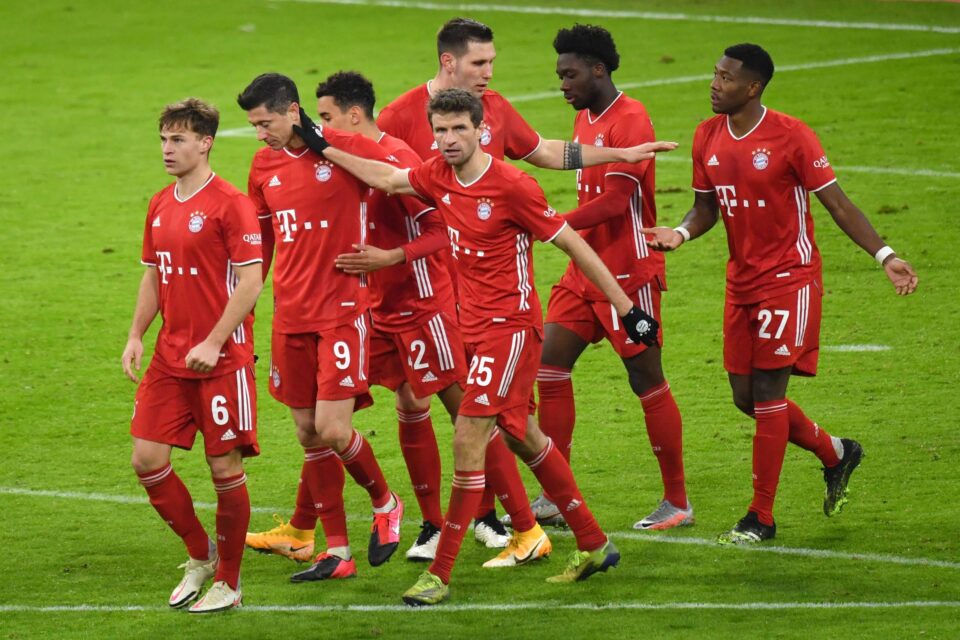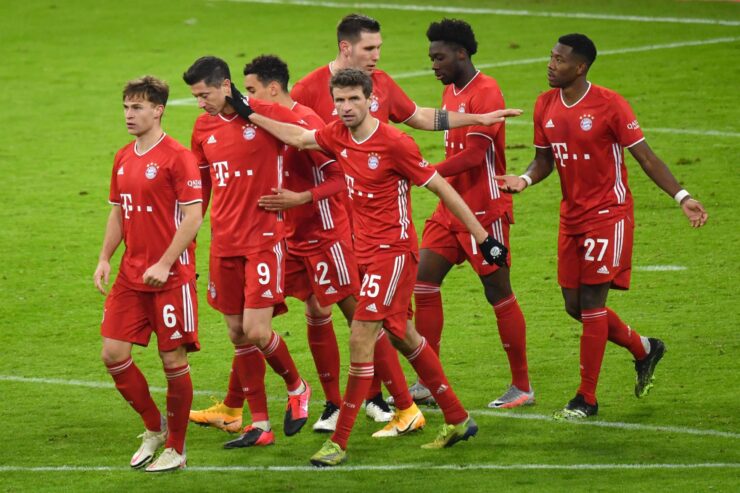 It's pretty unthankful to predict anything when the two teams with the best odds to lift the CL trophy this year play against each other in the quarter-finals. Of course, Bayern knows pretty well how to win the Champions League as they have done it many times before (6 times), but this season, even though they play pretty well, they really miss a genuine striker, as Lewandowski joined Barcelona in the summer. The manager of Bayern introduced some new ideas this season and combined them with the way Bayern have played for years now, which gave them more chance in front of the goal.
One of the biggest reasons why many believe Bayern can will in it all this season is because of their form, as the team performs pretty well, but whether that will be good enough to beat Man City, and furthermore, Real or Chelsea to get to the finals, well, we will have to wait and see. In the end, if one thing is granted, it's that this masterclass duel between two great coaches and two great teams will undoubtedly be the one for history books, and regardless of who goes to the next round, we will enjoy at least 180 minutes of some great football.
3. Napoli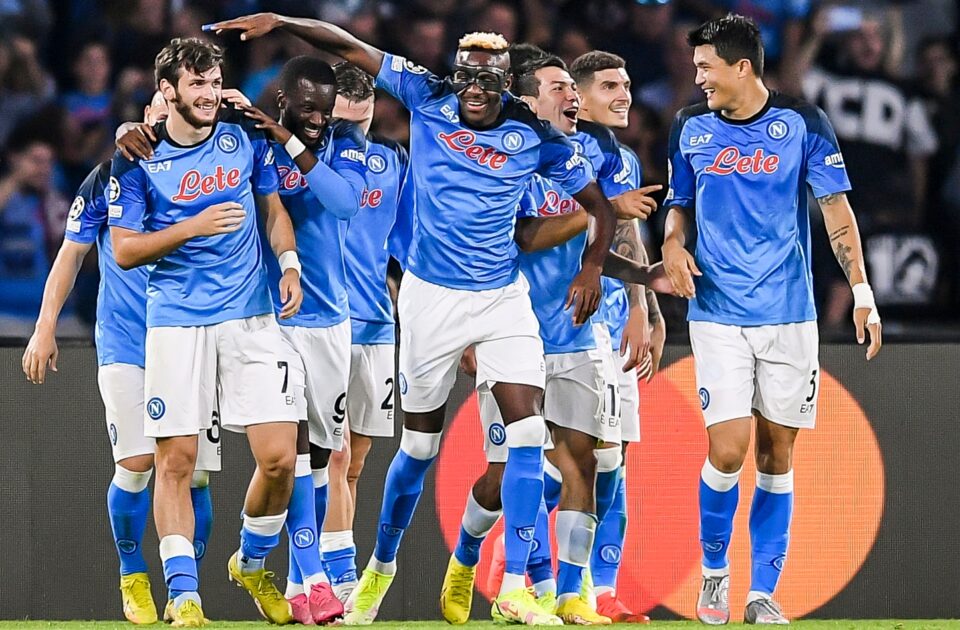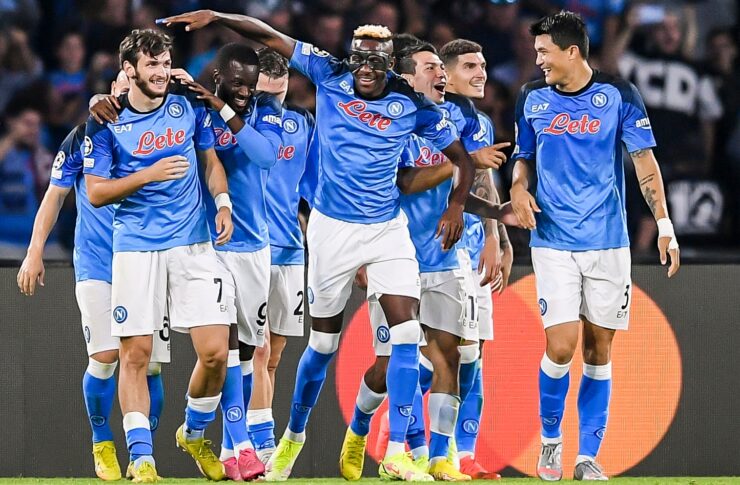 Oh, how great it is to see three Italian teams getting so far in the CL, as hopefully, this is a sign that the Italian Seria A will once again be one of the best in Europe. Before the season started, no one gave big chances for any Italian team to be a contender, not to mention the third favorite to lift the CL trophy, but now, Napoli assured everyone that they would cause some trouble this season, not just in Seria A, but Champions League as well. The way Luciano Spalletti's squad plays this season is amazing, as they only lost two games in their domestic league, and their performance in the CL has been even better.
Knowing all this, it's no wonder that some people say that this should be a season where an underdog should go all the way and, above all, what would be a better way to end this CL season than by seeing Giovanni Di Lorenzo lifting that trophy for Napoli. Of course, they first need to beat AC Milan, a team they know pretty well, and in the semifinals, they could play either Inter or Benfica, and we can all agree that this side of the draw is much easier, at least on paper than the one with Man City, Real, and Bayern.
4. Real Madrid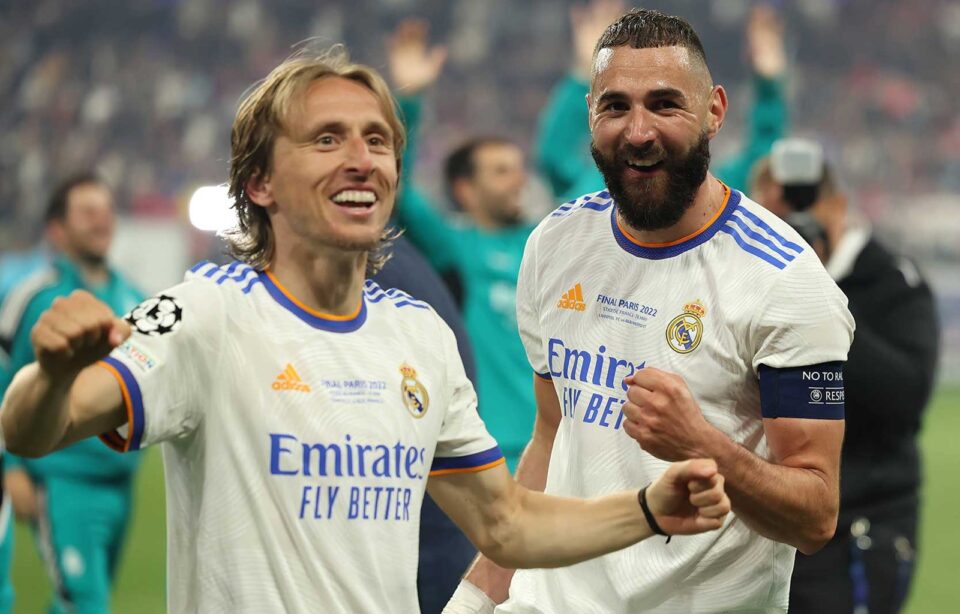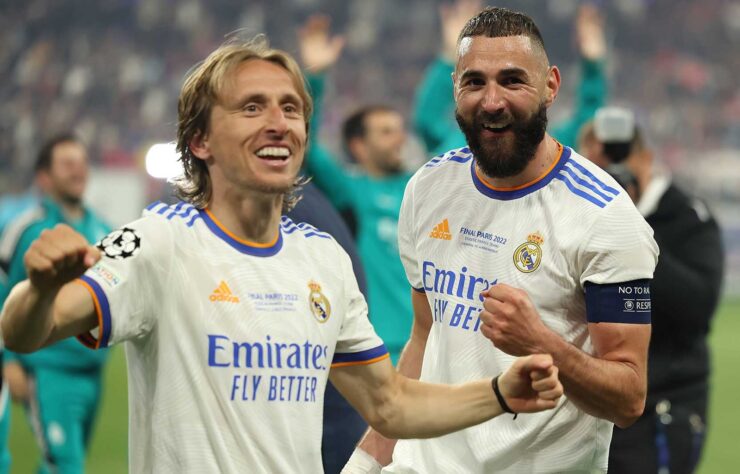 It's a joy to watch how Ancelloti manages this Real Madrid team since he has come back after a short spell at Everton. The team plays well, and the duo Kross and Modric seem they still have much more to show, especially in the Champions League. Of course, they miss Casemiro, who joined Man Utd, but Tchouameni has been a great replacement, and with Benzema still playing like he is in his late 20s, Real has something to hope for in their match against Chelsea. Vinicius and Rodrygo have also contributed much this season, and with Valverde, Benzema had time to rest and prepare for the most important games this season. Everyone already sees Real Madrid in the semifinals, which can be a bit tricky, but this team is full of experience, meaning they know how to play big games and deal with pressure and expectations.
5. Inter/Benfica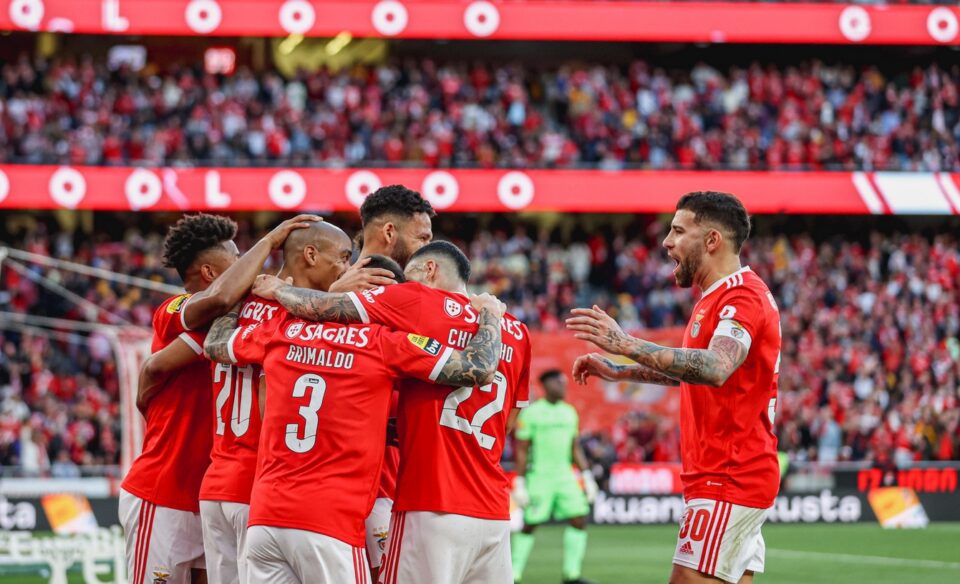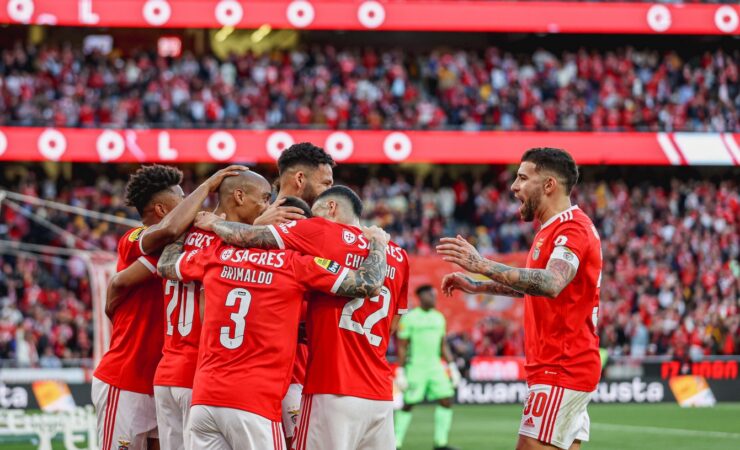 Even though this list is about the top 5 favorites, we simply must mention both Inter and Benfica. Bookmakers have trouble with this matchup, as they gave both teams a 16/1 odd to win the Champions League this season. Inter had some ups and downs in the Seria A, but in Europe, they played much better, and after several years they are once again in the quarterfinals of the CL.
As for Benfica, everyone looks at them as a team that has a great scouting system, focused on selling players, but the way this squad plays this season, we must say that Benfica plays one of the most beautiful attacking football with a lot of running and high pressure all over the pitch. A great thing about this team is that there isn't just one footballer on which everything depends, as there are many great players in the squad, and you never know who will rise up to the challenge. That's what makes playing against them so difficult and why bookmakers look at them as the fifth contented to win this season's Champions League.