Spanish club Real Madrid defeated Liverpool in the final of the UEFA Champions League to win the title for the 14th time. Real Madrid beat Liverpool 1-0 in the final played late on Saturday night. With this, Liverpool had to face defeat in the final for the fourth time.
They were last defeated by Real in 2018 as well. Real's team has not lost the final even once since 1981. During this, they won the title eight times.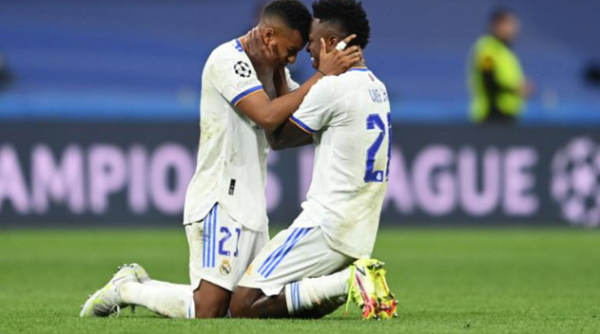 Thibaut Courtois is the hero of the team
Even though Vinicius scored a goal for Real Madrid, the team got the title for the 14th time. But the hero of this team's victory was the goalkeeper, Thibaut Courtois. I have saved 9 goals. This is the first time anyone has saved so many goals in a Champions League final.
His contribution has been crucial in taking Real to the end. He was instrumental in helping the team win 8 goals in the pre-quarterfinals against Paris Saint-Germain and 8 in the semi-finals against Manchester City.
Liverpool lost the second consecutive final
Real had earlier won the La Liga title in Spain. On the other hand, Liverpool's team, which missed out on winning the Premier League in England, could not become champion in the Champions League as well. This is the team's second consecutive defeat.
Carlo Ancelotti becomes manager with most titles
Real Madrid manager Carlo Ancelotti also recorded a record in his name with the victory of Real Madrid. He became the manager to become the champion in the Champions League for the most four times. Carlo won the title with AC Milan in 2002–03 and 2006–07. He then won the trophy with Real in 2013-14 and 2023-22.
The match started half an hour late
The Champions League match started half an hour late. Initially, the first match was said to start 15 minutes late, later 15 minutes were added to it. In a statement issued by UEFA, security reasons were cited as the reason for the delay of the match.
Nadal and Ronaldo arrived to see
Tennis star Rafael Nadal, who was in Paris to play for the French club, also came to watch the final. Apart from them, Brazilian football greats Ronaldo and Roberto Carlos also arrived to watch the match.