Del Mar, a racetrack named after the town in which it is located and situated by the seaside, is a haven for those interested in horse racing. It has a history that dates back to years of immersive races and thrilling competitions. As a result, this town attracts some of the finest horse racing trainers in the game.
These horse trainers are the ones responsible for shaping horses into title-winning champions. Without them, there is more or less nothing to enjoy at racetrack events – some of which you can find at TwinSpires. As such, they form the foundation of the game.
In this article, we will delve into the best trainers Del Mar has produced in previous years. Let's get right in.
Peter Miller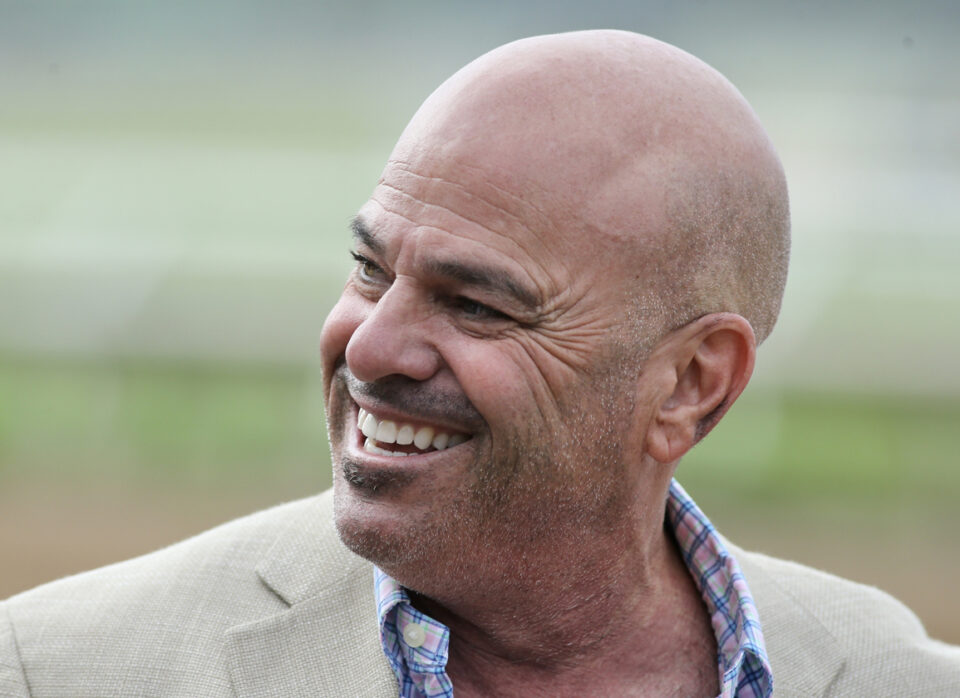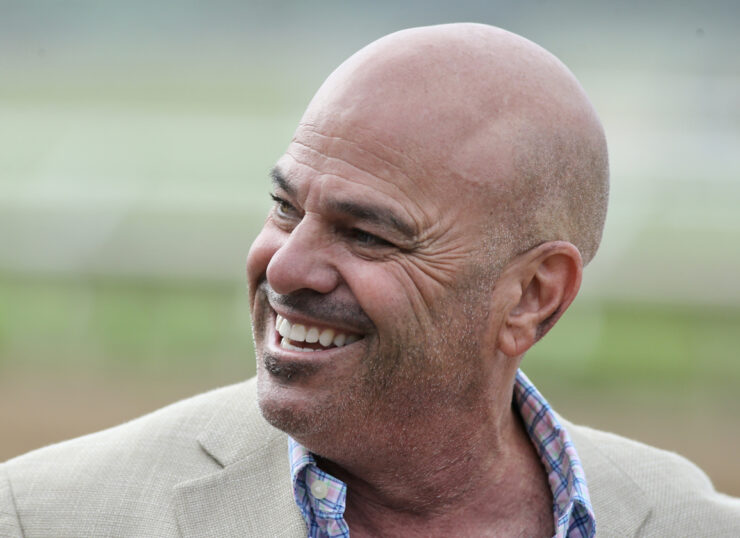 Peter Miller, one of the best Thoroughbred racehorse trainers, has a resumé that boasts several training awards. In addition, his successful career got him an accumulated $68 million in earnings.
Miller first began as a humble trainer at a small stable and got his first win in 1988. Fast forward to 3 decades later, when he bagged his 1000th career win, Miller is now a household name in the horseracing world. It is safe to say he has had a great run thus far.
After walking away from the sport sometime in late 2021, Peter Miller made his debut return six months after, at the Del Mar opener Friday. Peter Miller is one horse trainer who has etched his name deep into the sport due to his efficiency in the game. He is well-known, particularly for his consecutive double wins in 2017 and 2018 at the Breeders' Cup.
Bob Baffert
Bob Baffert, born in Arizona, is counted among the most popular and significant figures in the sport of horse racing. He, just like many others, began first as a jockey but later transitioned to training horses in the late 1970s. And his success in the game along with his charismatic personality, also contributed to his influential career.
Baffert has a very long list of achievements, but let's have a look at a few of them. Two American Triple Crown victories, the Breeders' Cup Classic, which he won multiple times, several leading trainer titles, etc are only a snippet of his consistent ability to dominate the racetrack.
In addition, Bob was inducted into the National Museum of Racing and Hall of Fame in 2009. This was done in recognition of his influential contribution to the sport.
John W. Sadler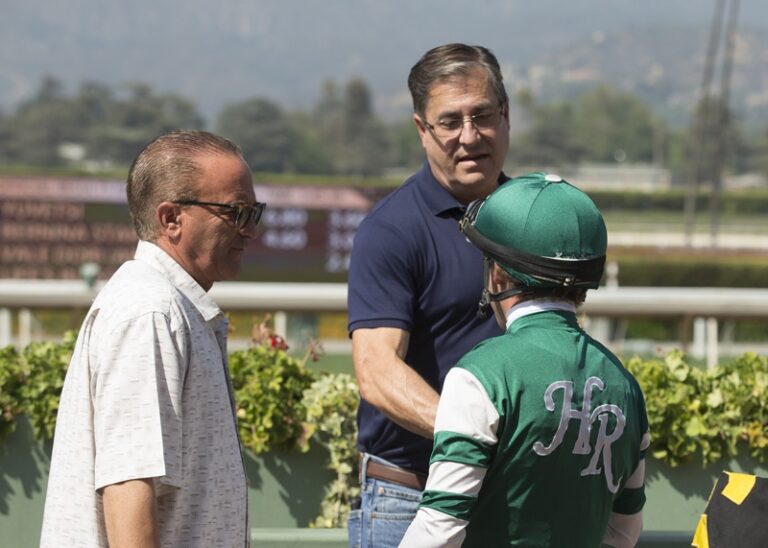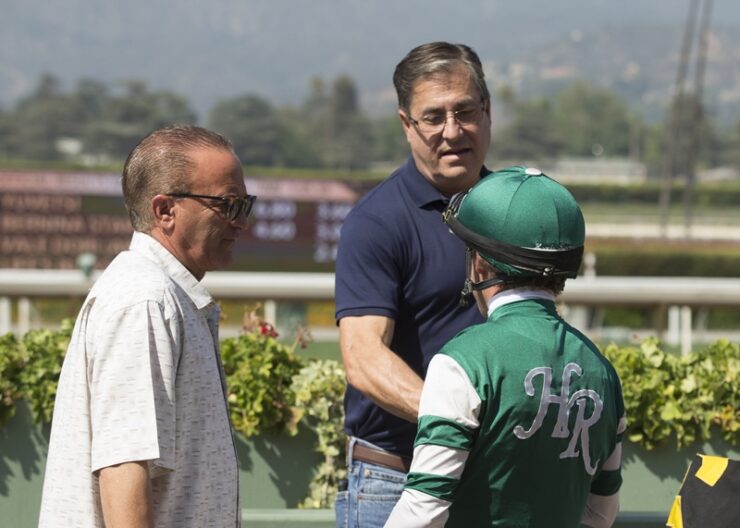 With over 2600 wins and counting, Sadler is another horse trainer classified as one of Del Mar's finest. He had his first-ever horse racing win in 1979 at the Golden Gate Fields racetrack. Not long after, he capped this with his first-grade stakes with the horse Don Roberto.
Thrice in his career, Sadler successfully attempted to win three-stake races. The first came up in 2008 after winning the Grade 2 American Handicap, the Grade 2 A Gleam Handicap, and the Landaluce Stakes. As for the second occurred on Boxing Day, 2010, when he performed well at Santa Anita. The last three-stake race he won was in 2012 at Hollywood Park.
In that same 2012, he got his 2000th win after Rooster City won at Betfair Hollywood Park. And three years later, his total purse earnings hit a whopping $100 million.
Also, his horse, Accelerate, was named American Horse of the Year in 2018 after taking first place at the Breeders' Cup Classic. And only last year, he once again trained another horse – Flightline – who won the 2022 Breeders' Cup Classic.
Richard Baltas
Richard Baltas is another prominent horse trainer who specializes in the training of American Thoroughbreds. Based in Southern California, this trainer initially started out to be a jockey but deviated in the early 1990s to begin training horses. And look how great that worked out for him.
In 2000, he officially got his license to train, and he has since enjoyed great success. He holds award titles from some top levels of competition in horse racing. Some of these include the Gamely Stakes, Shoemaker Mile, San Simeon Stakes, Del Mar Oaks, and several others.
Furthermore, as proof of his success, Richard's accumulated earnings over the period of his career is an estimated $44 million. And this places him among the high-ranking trainers in the game.
Philip D'Amato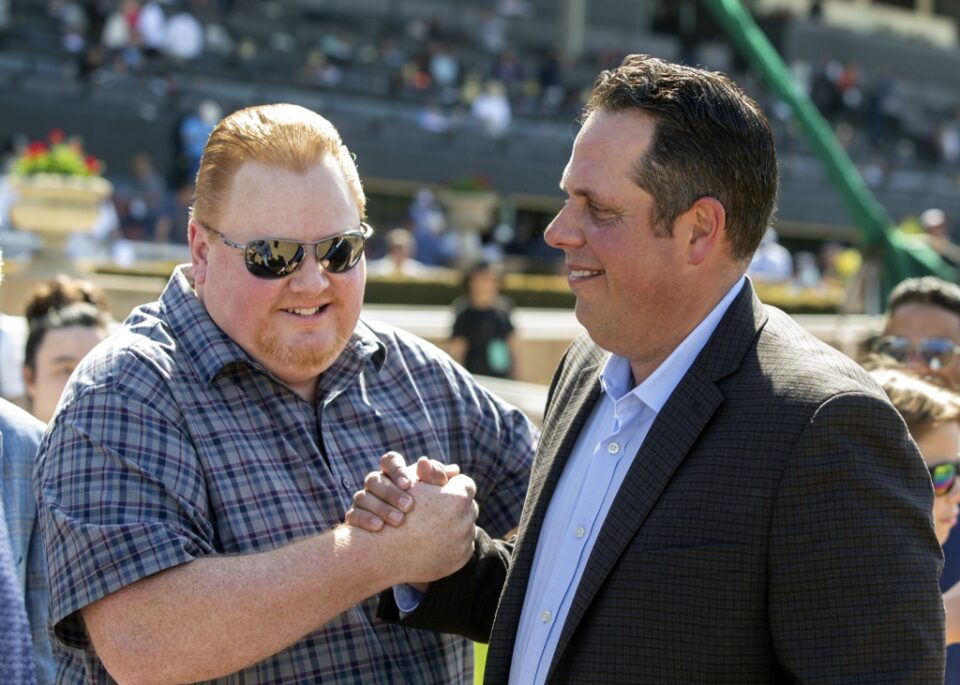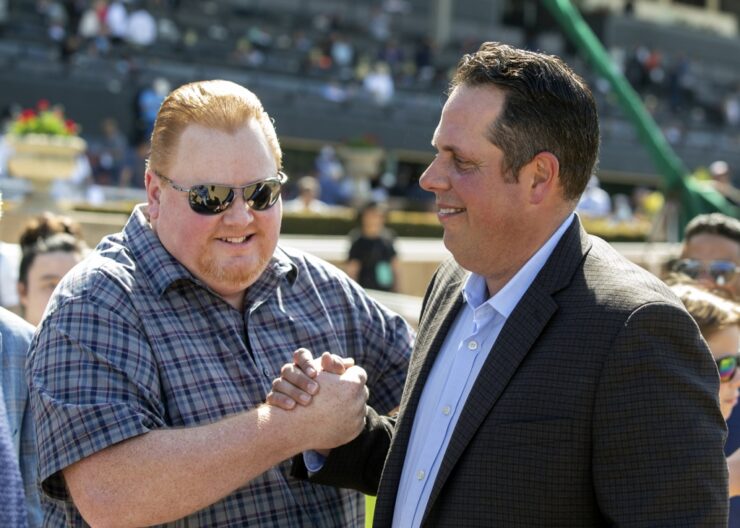 Growing up around horses possibly played a huge role in the turnout of Philip's career. Due to his background, he had a great eye for detecting talent in horses and this pushed him to become a trainer. As such, he began sharpening his talent very early on.
But Philip did not just delve into horse training immediately. He first began as a groom and exercise rider, which gave him the advantage of gaining more experience working with horses. This would further propel him into his career.
When D'Amato delved into horse training proper, he left an indelible mark. And he did this by winning multiple competitive racetrack events like the Hollywood Derby, San Marcos Stakes, and even the Breeders' Cup Mile, among others. Moreover, as a trainer, he won the Eclipse Award for Outstanding Trainers, which is no little feat.
Mark Glatt
Being born into a family with ties to the horseracing industry, it is right to say Mark Glatt's career path was built in stone already. Moreover, his father, Ron Glatt, was also a horse trainer. And by working with him and other top-dog trainers, he got early exposure which gave him an excellent advantage in the sport.
After obtaining his official license in 1990, one can see from his achievements that his career took a very successful turn. Mark trained horses that won notable events like the Del Mar Futurity, Wilshire Stakes, the Santa Monica Stakes, and many more. He also records the most wins accumulated in a year during certain race meets.
Mark's success in achieving these honors reflects his talent and consistency in training horses.
Final Thoughts
Each of the abovementioned trainers has left an indelible mark on the game. By portraying their exceptional talents in training title-winning horses, these men prove they are the best of the best. And many audiences have had great times watching the sport as a result.