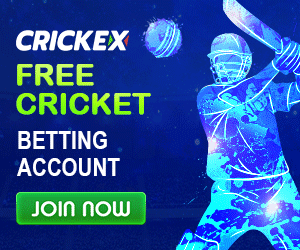 County Championship 2023 is a popular First-class cricket tournament that is all set to roll out with the matches for the fixtures. The tournament will be rolling out the fixtures under the administration of the England and Wales Cricket Board. Check County Championship Division One 2023 Schedule to Start from 7 April.
It is going to be a League System tournament format that has 18 participating teams. The tournament starts with the matches from April 07, 2023, and will continue rolling out till September 29, 2023.
Division one of the tournament will be having ten teams that are set to roll out the fixtures for the season.
Check out more details about the County Championship division one 2023 schedule and more information here on this page.
County Championship Division One 2023 Schedule
The matches for the league are starting this April 07, 2023. The entire list of all the fixtures is out now. The first fixture for the team will be rolling out on April 07 which is the Essex vs Kent. The tournament is going to be a rollout of the County Ground, Chelmsford where the fixtures are all set.
Another fixture for the event will be rolling out by the Hampshire vs Somerset it is a tournament rolling out at the Rose Bowl Southampton.
Here is the entire fixture list for the County Championship Division one 2023 and the schedule.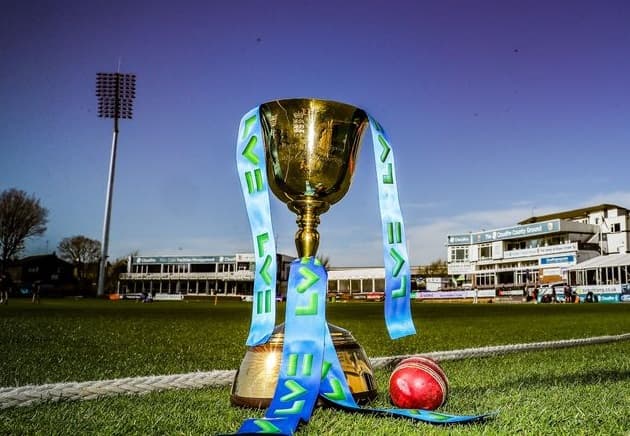 Apr 07, Thu – Apr 10, Sunday
Essex vs Kent, County Div 1
County Ground, Chelmsford
3:30 PM
Hampshire v Somerset, County Div 1
The Rose Bowl, Southampton
3:30 PM
Northamptonshire vs Gloucestershire, County Div 1
County Ground, Northampton
3:30 PM
Warwickshire v Surrey, County Div 1
Edgbaston, Birmingham
3:30 PM
Apr 14, Thu – Apr 17, Sun
Surrey v Hampshire, County Div 1
Kennington Oval, London
3:30 PM
Somerset vs Essex, County Div 1
The Cooper Associates County Ground, Taunton
3:30 PM
Kent v Lancashire, County Div 1
St Lawrence Ground, Canterbury
3:30 PM
Gloucestershire vs Yorkshire, County Div 1
County Ground, Bristol
3:30 PM
Apr 21, Thu – Apr 24, Sun
Warwickshire vs Essex, County Div 1
Edgbaston, Birmingham
3:30 PM
Surrey v Somerset, County Div 1
Kennington Oval, London
3:30 PM
Northamptonshire v Yorkshire, County Div 1
County Ground, Northampton
3:30 PM
Lancashire v Gloucestershire, County Div 1
Emirates Old Trafford, Manchester
3:30 PM
Kent v Hampshire, County Div 1
St Lawrence Ground, Canterbury
3:30 PM
Apr 28, Thu – May 01, Sun
Essex v Northamptonshire, County Div 1
County Ground, Chelmsford
3:30 PM
Gloucestershire vs Surrey, County Div 1
County Ground, Bristol
3:30 PM
Hampshire v Lancashire, County Div 1
The Rose Bowl, Southampton
3:30 PM
Somerset vs Warwickshire, County Div 1
The Cooper Associates County Ground, Taunton
3:30 PM
Yorkshire v Kent, County Div 1
Headingley, Leeds
3:30 PM
May 05, Thu – May 08, Sun
Surrey v Northamptonshire, County Div 1
Kennington Oval, London
3:30 PM
Lancashire vs Warwickshire, County Div 1
Emirates Old Trafford, Manchester
3:30 PM
Hampshire v Gloucestershire, County Div 1
The Rose Bowl, Southampton
3:30 PM
Essex v Yorkshire, County Div 1
County Ground, Chelmsford
3:30 PM
May 12, Thu – May 15, Sun
Gloucestershire vs Somerset, County Div 1
County Ground, Bristol
3:30 PM
Kent v Surrey, County Div 1
Kent County Cricket Ground, Beckenham
3:30 PM
Warwickshire vs Northamptonshire, County Div 1
Edgbaston, Birmingham
3:30 PM
Yorkshire v Lancashire, County Div 1
Headingley, Leeds
3:30 PM
May 19, Thu – May 22, Sun
Yorkshire v Warwickshire, County Div 1
Headingley, Leeds
3:30 PM
Somerset v Hampshire, County Div 1
The Cooper Associates County Ground, Taunton
3:30 PM
Northamptonshire vs Kent, County Div 1
County Ground, Northampton
3:30 PM
Lancashire v Essex, County Div 1
TB, TB
3:30 PM
Jun 12, Sun – Jun 15, Wed
Hampshire v Yorkshire, County Div 1
The Rose Bowl, Southampton
3:30 PM
Kent v Gloucestershire, County Div 1
St Lawrence Ground, Canterbury
3:30 PM
Somerset v Surrey, County Div 1
The Cooper Associates County Ground, Taunton
3:30 PM
Warwickshire vs Lancashire, County Div 1
Edgbaston, Birmingham
3:30 PM
Jun 26, Sun – Jun 29, Wed
Surrey v Kent, County Div 1
Kennington Oval, London
3:30 PM
Northamptonshire vs Warwickshire, County Div 1
County Ground, Northampton
3:30 PM
Gloucestershire vs Lancashire, County Div 1
County Ground, Bristol
3:30 PM
Essex v Hampshire, County Div 1
County Ground, Chelmsford
3:30 PM
Jul 11, Mon – Jul 14, Thu
Essex vs Gloucestershire, County Div 1
County Ground, Chelmsford
3:30 PM
Hampshire v Warwickshire, County Div 1
The Rose Bowl, Southampton
3:30 PM
Kent v Northamptonshire, County Div 1
St Lawrence Ground, Canterbury
3:30 PM
Lancashire v Somerset, County Div 1
TB, TB
3:30 PM
Yorkshire v Surrey, County Div 1
North Marine Road Ground, Scarborough
3:30 PM
Jul 19, Tue – Jul 22, Fri
Warwickshire vs Kent, County Div 1
Edgbaston, Birmingham
3:30 PM
Surrey v Essex, County Div 1
Kennington Oval, London
3:30 PM
Somerset v Yorkshire, County Div 1
The Cooper Associates County Ground, Taunton
3:30 PM
Northamptonshire vs Lancashire, County Div 1
County Ground, Northampton
3:30 PM
Gloucestershire v Hampshire, County Div 1
College Ground, Cheltenham
3:30 PM
Jul 25, Mon – Jul 28, Thu
Essex vs Somerset, County Div 1
County Ground, Chelmsford
3:30 PM
Gloucestershire vs Northamptonshire, County Div 1
College Ground, Cheltenham
3:30 PM
Lancashire v Kent, County Div 1
Emirates Old Trafford, Manchester
3:30 PM
Surrey v Warwickshire, County Div 1
Kennington Oval, London
3:30 PM
Yorkshire v Hampshire, County Div 1
North Marine Road Ground, Scarborough
3:30 PM
Sep 05, Mon – Sep 08, Thu
Somerset vs Gloucestershire, County Div 1
The Cooper Associates County Ground, Taunton
3:30 PM
Lancashire v Yorkshire, County Div 1
Emirates Old Trafford, Manchester
3:30 PM
Kent v Essex, County Div 1
St Lawrence Ground, Canterbury
3:30 PM
Hampshire v Northamptonshire, County Div 1
The Rose Bowl, Southampton
3:30 PM
Sep 12, Mon – Sep 15, Thu
Northamptonshire v Surrey, County Div 1
County Ground, Northampton
3:30 PM
Warwickshire vs Somerset, County Div 1
Edgbaston, Birmingham
3:30 PM
Yorkshire v Essex, County Div 1
Headingley, Leeds
3:30 PM
Sep 20, Tue – Sep 23, Fri
Surrey v Yorkshire, County Div 1
Kennington Oval, London
3:30 PM
Somerset v Northamptonshire, County Div 1
The Cooper Associates County Ground, Taunton
3:30 PM
Hampshire v Kent, County Div 1
The Rose Bowl, Southampton
3:30 PM
Gloucestershire vs Warwickshire, County Div 1
County Ground, Bristol
3:30 PM
Essex v Lancashire, County Div 1
County Ground, Chelmsford
3:30 PM
Sep 26, Mon – Sep 29, ThuKent vs Somerset, County Div 1
St Lawrence Ground, Canterbury
3:30 PM
Lancashire v Surrey, County Div 1
Emirates Old Trafford, Manchester
3:30 PM
Northamptonshire vs Essex, County Div 1
County Ground, Northampton
3:30 PM
Warwickshire v Hampshire, County Div 1
Edgbaston, Birmingham
3:30 PM
Yorkshire v Gloucestershire, County Div 1
Headingley, Leeds
3:30 PM