Today, the match between Royal Challengers Bangalore and Chennai Super Kings will be played at Maharashtra Cricket Association Stadium (MCA) from 7:30 pm. Royal Challengers Bangalore were winning consecutive matches at the beginning of the season, but now they have to face defeat.
At the same time, Chennai has again handed over the command in the hands of Mahendra Singh Dhoni to avoid the outcry of defeat. In such a situation, today an interesting collision is expected. For Royal Challengers Bangalore, the inability to score runs at a fast pace in the power play is creating a big problem.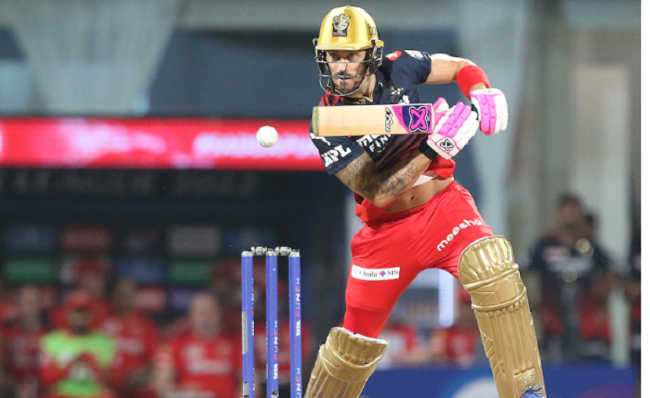 Virat definitely returned in the 100, but his half-century was too slow for T20. There has been a lack of consistency in the performance of Captain Faf. Dinesh Karthik comes at last and is unable to give the finishing touch to the innings.
CSK vs RCB: Pitch Report
We have seen a good batting track in MCA Stadium, Pune. RR had scored 210 against the SRH in the match played on this ground of this season. There is some assistance for bowlers also in the initial period of innings.
Most of the strips are of Red soil, which gives good bounce and pace to bat on. We can't forget whole IPL is going to play in only 4 venues so there will be some assistance for the spin also in the mid-period of the tournament.
CSK vs RCB: Weather Forecast
Pune is located in the western state of Maharashtra. The weather in Pune remains hot and humid during the summers that spanning from March to May. The weather model indicates a good forecast for the game of cricket on the 4th of May 2023.
Temperature – 38/23
Humidity – 19%
Wind – 11 km/h
Chances of Rain – 0%
CSK vs RCB: Head to Head
Bangalore has won only 9 out of 29 matches against CSK in head to head between these two teams. Since 2018, RCB has won 2 and lost 7 matches against the CSK.
Did You Know?
Dinesh Karthik of RCB is in good form so far in the tournament. He is playing the role of finisher, which was very uncertain in the previous editions of the IPL. Dinesh has made 218 runs with a strike rate of 194.64