The 2021-22 World Rugby Sevens Series is the 23rd annual series of rugby seven tournaments for national men's rugby sevens teams. Which is starting from 26 November 2023 and playing until 29 May 2023. So Details about HSBC World Rugby Sevens Series 2023 Live Stream.
The Seven series have been run by World Rugby since 1999. Due to the impacts of Covid 19, Only two tournaments were played in the 2023 series instead of the ten. The number of teams participating was also reduced from sixteen to twelve at the tournaments. Many of the top teams from the previous series not taking part.
The 2023 Series will feature 10 men's and seven women's rounds over six months. They would be kicking off with a pair of combined men's and women's events in Dubai. The Emirates Dubai Sevens will host behind closed doors round on 26-27 November 2023. It will be followed by a second event on 3-4 December with fans in attendance at The Sevens Stadium.
HSBC World Rugby Sevens Series 2023 FIXTURES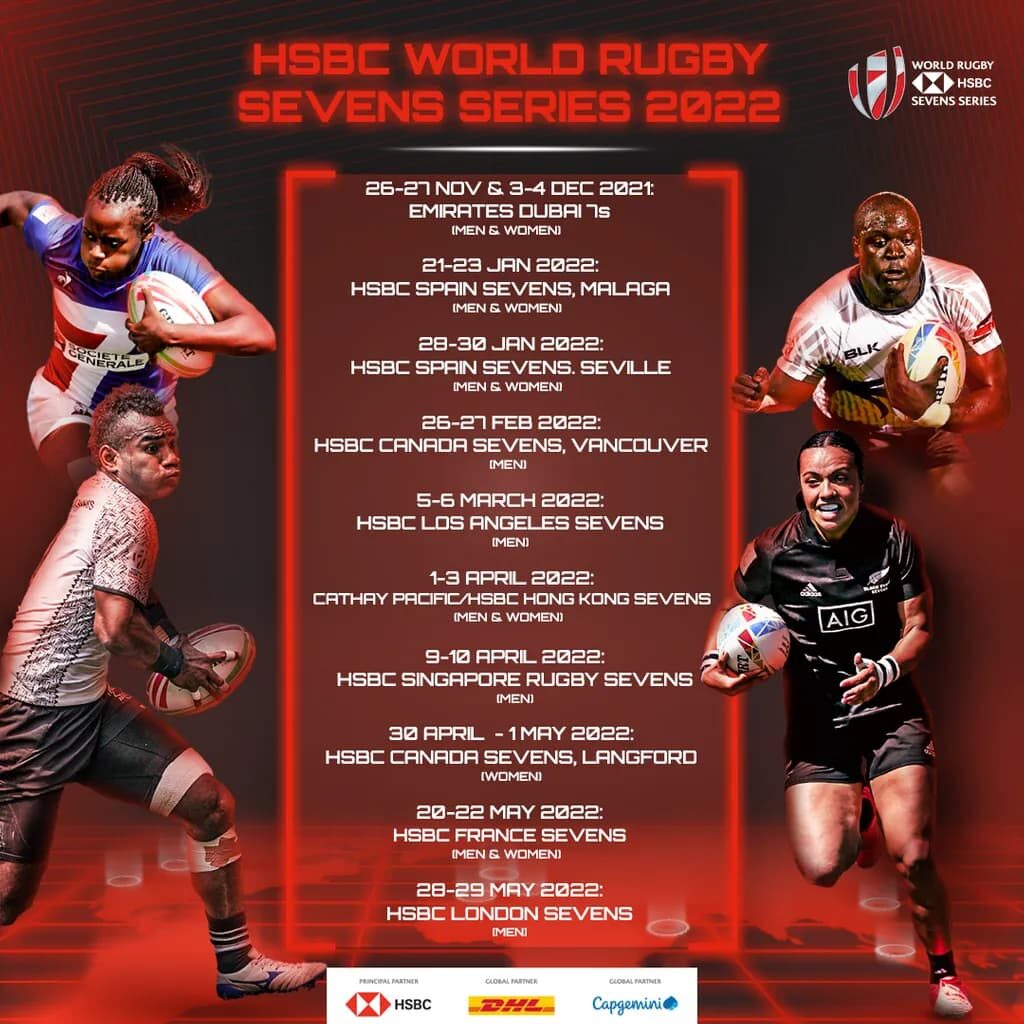 The 16 men's core teams after the Dubai events are Argentina, Australia, Canada, England, Fiji, France, Ireland, Japan, Kenya, New Zealand, Samoa, Scotland, South Africa, Spain, USA, and Wales.
Check out the live streaming details of the HSBC World Rugby Series.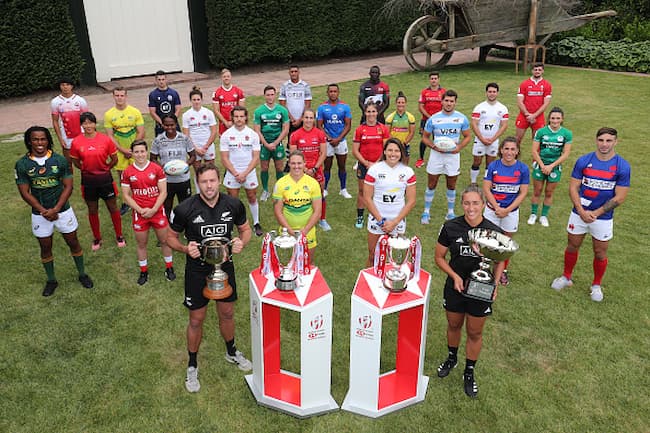 How and where to watch HSBC World Rugby Sevens Series 2023 Live Stream?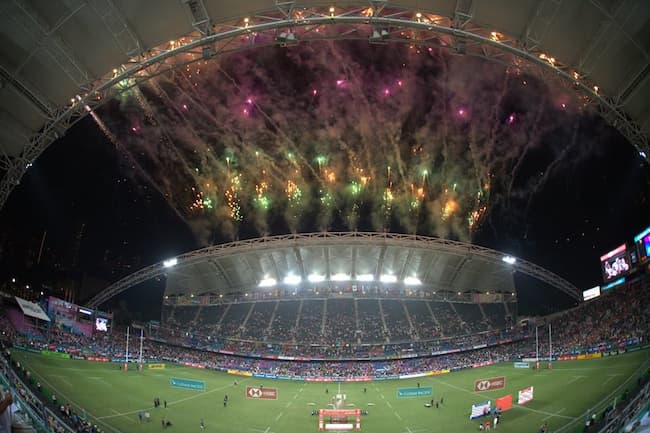 You can watch the HSBC World Rugby Sevens Series live stream online within the match center, the official App, Facebook, and YouTube Channel. Various broadcasting partners are there for watching the games depending on the geographical location. Here is the list of prominent broadcasters along with the locations they are broadcasting:
Super Sport – Africa
SPO TV – Asia
Europe – Canal
Oceania – SKY Sports
North and South America – YouTube/Facebook