On November 24, Shreyas Gopal married his girlfriend Nikita Shiv. Shreyas and Nikita were in a relationship for a long time.
He took his Instagram account to share photos of his ceremony. The duo had gotten engaged earlier this year.
Now this couple is spending their honeymoon days in the Maldives where Nikita shares her beautiful photos on Instagram.
Shreyas Gopal and Nikita Shiv share their photo
Now Shreyas is enjoying her honeymoon in the Maldives.
Shreyas Gopal's wife, Nikita Shiv, is very fond of traveling. He often shares photos on his Instagram. He loves working out at the gym.
Nikita Shiv graduated from Manipal Institute of Technology. Nikita Shiv, after completing his studies, worked in many software companies in Bangalore.
Nikita Shiv Photos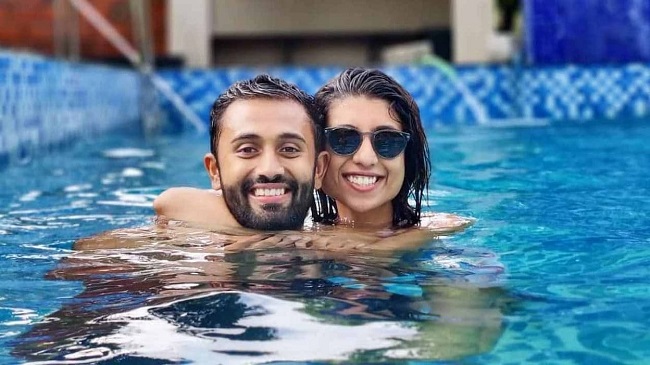 All his photos are available at @nikhitashiv on Instagram
Shreyas Gopal carrier stats
Nikita loves to travel. He often shares photos on his Instagram. Apart from this, Nikita and Shreyas pay a lot of attention to their physical condition.
If we talk about Shreyas Gopal cricket statistics, in test cricket he only plays IPL and therefore plays a total of 48 matches.
In which he makes 171 runs with the help of 2 sixes and 17 4, and takes 48 wickets. with an average of 25.98 and a strike rate of 19.4.