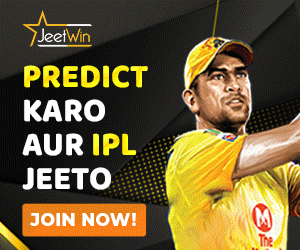 Gujarat defeated Hyderabad by five wickets in the 40th match of the IPL. In the last over, GT needed 22 runs to win. Rashid and Tewatia hit four sixes in the over to give victory to the team. Rashid scored 33 runs in 11 balls and 40 runs in 21 balls with Tewatia's bat.
Wriddhiman Saha, who is playing cricket after a very long time, roared against Hyderabad. He scored his 9th half-century in the IPL. Saha made 68 runs in just 38 balls. 11 fours and 1 six came off his bat from him. His strike rate for him was 178.94.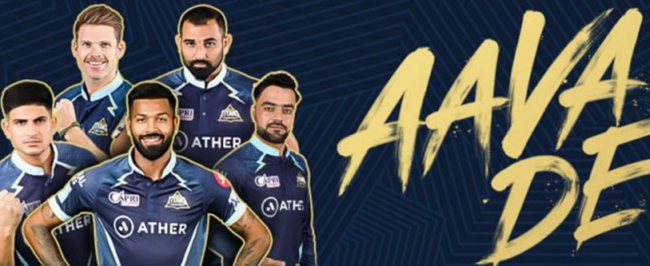 Thriller of the Last Over
In the last over, Gujarat needed to score 22 runs to win. Rahul Tewatia and Rashid Khan were at the crease and Marco Yanson came into the bowl. Let us tell you what happened in the last 6 balls…
19.1: Tewatia hits a six over the midwicket on the first ball.
19.2: On the second ball, Rahul steals a single at fine leg.
19.3: Now Rashid was at the crease and he also opened his hand and hit a six from the top of the site screen. Now GT had to score 9 runs in 3 bal19.4: No run came off the fourth ball.
19.5: On the 5th ball, Rashid stopped the senses of the fans by hitting a six-over deep cover.
19.6: Last ball Titans needed 3 runs and Rashid made the impossible task possible. He gave Gujarat a memorable victory by hitting a six at fine leg.
Man of The Match: Umran Malik
Gujarat's first wicket fell in the form of Shubman Gill. His off-stump was uprooted by Umran Malik. When Umran came to bowl the second over, Hardik was also sent to the pavilion.
Wriddhiman Saha was cleaned up with a dangerous yorker by this swashbuckling Jammu bowler. Umran did not stop here, he cleans bowled David Miller and Abhinav and took five wickets in his name from him.
Brilliant Batting Performance by Shashank Singh
Shashank Singh, playing for the first time in IPL 2023, hit a hat-trick six in the last over against Gujarat. He, along with Yenson, scored 25 runs in Lockie Ferguson's over. In the match, his bat got 25 runs in 6 balls. I have hit 3 sixes and 1 four. His strike rate for him was 416.66.