Covid-19 is once again spreading vigorously, no sector is on the sidelines of this now youth Indian player Washington Sundar gets Covid Positive.
India and South Africa are playing test matches and after that they play the ODI series with each other where Washinton Sundar is out of the team due to this issue.
Sundar is a versatile team bowler and his presence on the team is a must, but now maybe Jayant Yadav can take his place in the ODI series.
Covid snatches this golden opportunity from Washington Sundar
The ODI series between India and South Africa will begin on January 19, Washington Sundar played his last international match in March 2023.
After getting injured on the England tour, Sundar was unable to play in any format and due to this, he also had to be out of the Indian team for the T20 World Cup.
Seeing his performance in the Vijay Hazare trophy, once again, the selection committee selected him for the team for the South African tour.
In ODI format he totals 1 game in which he does not have the opportunity to show his performance in the field through the bat, but from the ball he took 1 wicket.
Now that we know it is Covid positive, you will have to stay away from international cricket. this is the sad part of its wearer.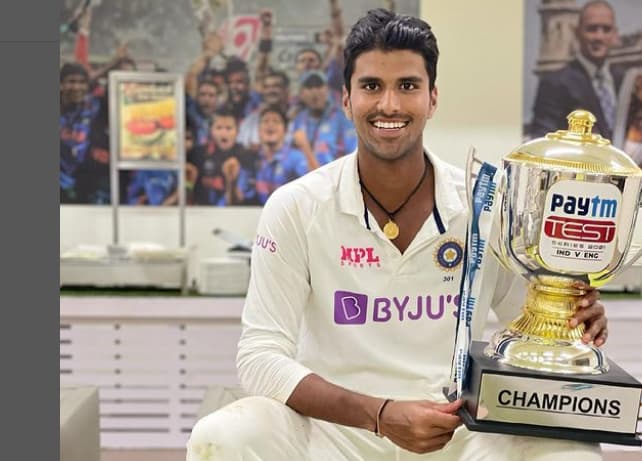 Jayant Yadav may replace Washington Sundar in ODI series
Jayant Yadav is currently part of the Indian Test team and will now also remain with the team in the ODI series.
Add 1 match in ODI format and take 1 wicket in that match. He makes his ODI debut against New Zealand on October 29, 2016.
Since 2016 he never had the opportunity to play in this format.
In such a situation, it is anticipated that after 6 years, Jayant Yadav will once again have the opportunity to play in the ODI format.
On the other hand, in test cricket, he adds a total of 5 matches and took 15 wickets which is more than enough. He made his test debut against England on November 17, 2016.
It is time for Jayant to seize this opportunity and secure his place on the ODI team for a long time to come.
The ODI series will be played under the captaincy of Rohit Sharma, but due to his injury, KL Rahul can take on this responsibility.