There is a gap of just a few days for the start of TATA IPL 2023 to sound. The start of this great war of cricket is going to start from 26 March. Check TATA IPL 2023 Worldwide Digital Streaming Partners list.
On March 6, the BCCI has also released the complete schedule of the 15th season of the IPL. Now here we tell you who are digital streaming partners of IPL this year.
This is really a happy moment for Indian fans that the entire season of IPL 2023 will be played in India as per the schedule.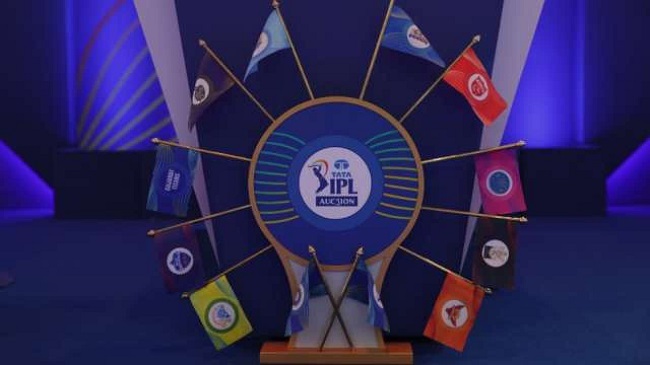 Corona is still hero of TATA IPL 2023
After 2 years again Indian premier league is going to start in India and that's why cricket fans are more excited for this season.
All the matches of IPL 2023 will start in Maharashtra in view of Corona prevention rules and ease of making bio bubbles.
In this marquee tournament, the role of spin bowlers is going to be very important in this tournament to be held in India.
In view of this, all the 10 franchises tried to include the best spin bowlers in their team during and before the mega auction.
Live streaming partner of TATA IPL 2023
Disney+Hotstar is a live streaming partner of this marquee tournament, Foxtel and Yupp TV.
yupp tv will provide this match in Australia, Maldives, Central Asia. Sri Lanka, Nepal, Japan,
Continental Europe. Bhutan, Central & South America, and Southeast Asia (except Malaysia, Singapore.
Foxtel is available in Australia.
Disney+Hotstar is officially the live streaming partner of this marquee tournament TATA IPL 2023
These countries can enjoy matches on Disney+Hotstar. India, Bhutan, Bangladesh, Afghanistan, Kazakhstan, Kyrgyzstan.
Nepal, Sri Lanka, Maldives, Belarus, Bulgaria.
Tajikistan, Turkmenistan, Uzbekistan, Denmark, Italy, Netherlands, Norway, France, Hungary, Russia, Spain.
Belgium, Czech Republic, Poland, Republic of Macedonia, Slovakia, Ukraine, Austria, Singapore, Romania.
Star Sports and Disney+ Hotstar tie with 15 broadcast and 13 digital sponsors for the tournament which is going to start from 26-29 May.