The news about Brit boxer Amir Khan being defeated by Terence Crawford has been making rounds all over the media. The 32-year-old Bolton star was back in the ring nearly three years after his last US trip but had to quit after a frightful beating at the hands of the American boxer. Reportedly, Khan was hit below the belt and hence could not continue the fight.
While it has been seven years since this handsome boxer last held a world title strap, it has not stopped him from making news about his luxurious life and gorgeous wife.
Let's take a sneak peek inside the life of this star boxer who is a former unified light-welterweight world champion.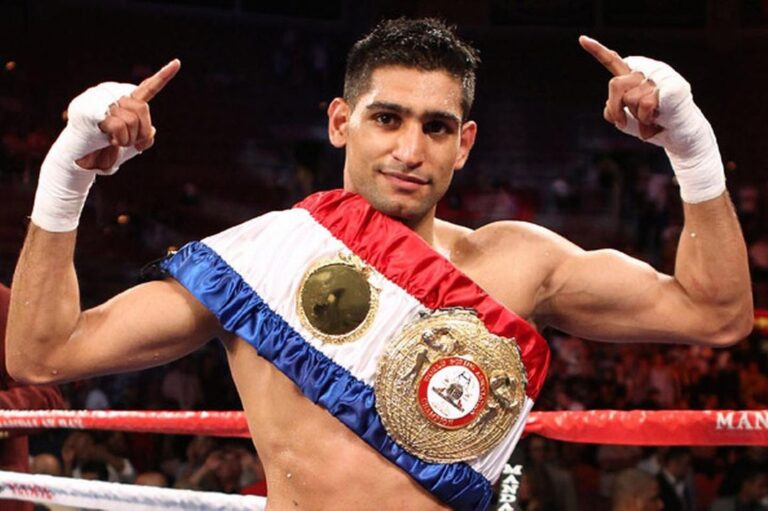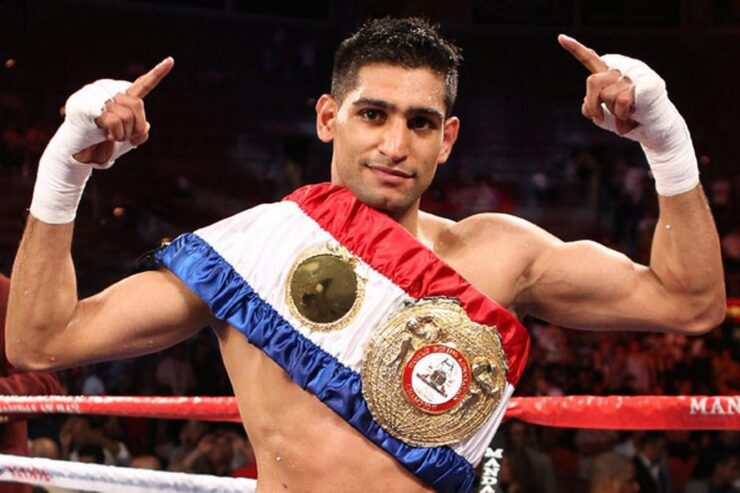 Amir Khan's net worth
Khan was rumoured to be the highest-paid contestant in the 17-year history of the show –  ITV's I'm A Celeb in 2017. Reportedly, he ditched the gloves for a stint in the jungle for this show.
Since his first professional fight in 2005, Khan has been busy growing his fortune. Along with bringing in cash through his fights, he's also founded the Super Boxing League and worked as a mixed martial arts promoter. And mega purses are back on the menu for the man who held the WBA title from 2009 to 2012 and the IBF crown in 2011.
According to Celebrity Net Worth, The Brit boxer has built an incredible net worth throughout his career, estimated to be $30 million dollars.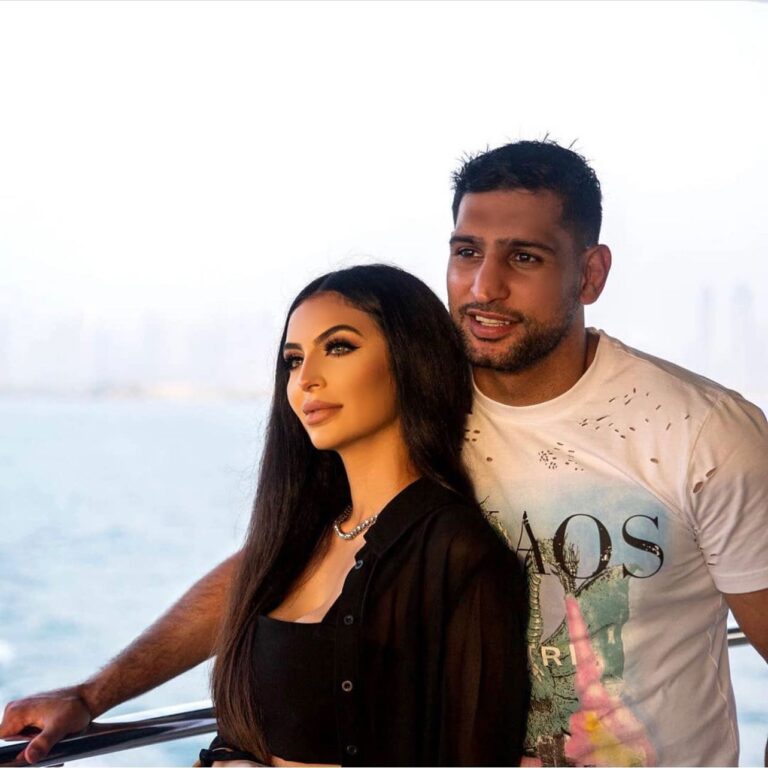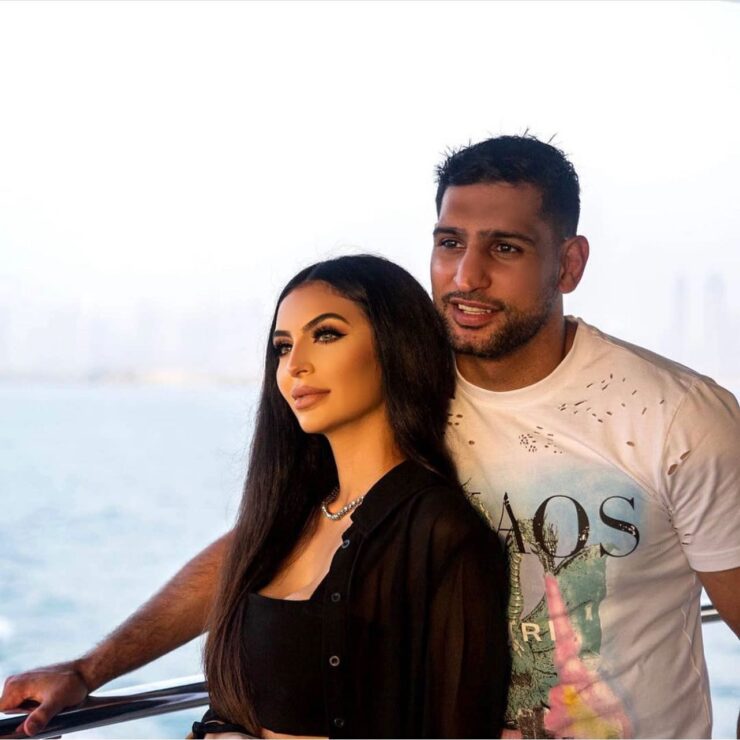 Faryal Makhdoom – Khan's wife
Outside the boxing world, this man has made a separate fan base for his stunning looks and has an equally gorgeous wife. He married the jaw-droppingly gorgeous beauty Faryal Makhdoom back in 2013, having been introduced to her by a mutual friend.
Born in Brooklyn, Faryal graduated from Rutgers University with a double major in political science and journalism. She now works primarily as a model, whilst also owning her own make-up brand. This beauty, known for her amazing looks and fashion sense has bagged over 8 lac followers on the 'Gram. She is definitely worth following as her profile is up to the brim with stunning pictures.
The pair were involved in a very public spat in 2017, when Amir announced his break-up on Twitter, claiming his wife had cheated on him with heavyweight boxer Anthony Joshua. However, later the pair reconciled as it turned out to be a 'huge misunderstanding.'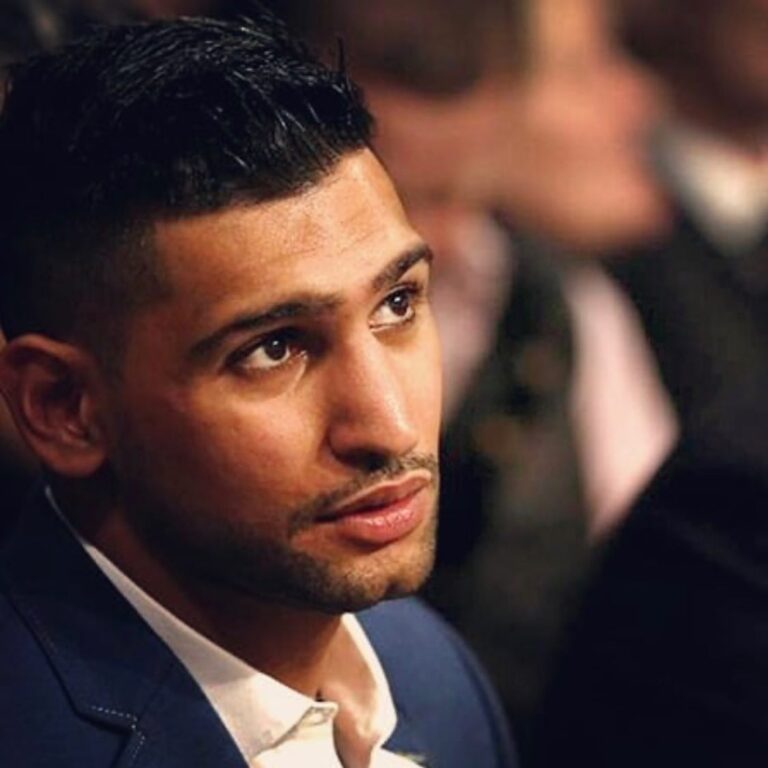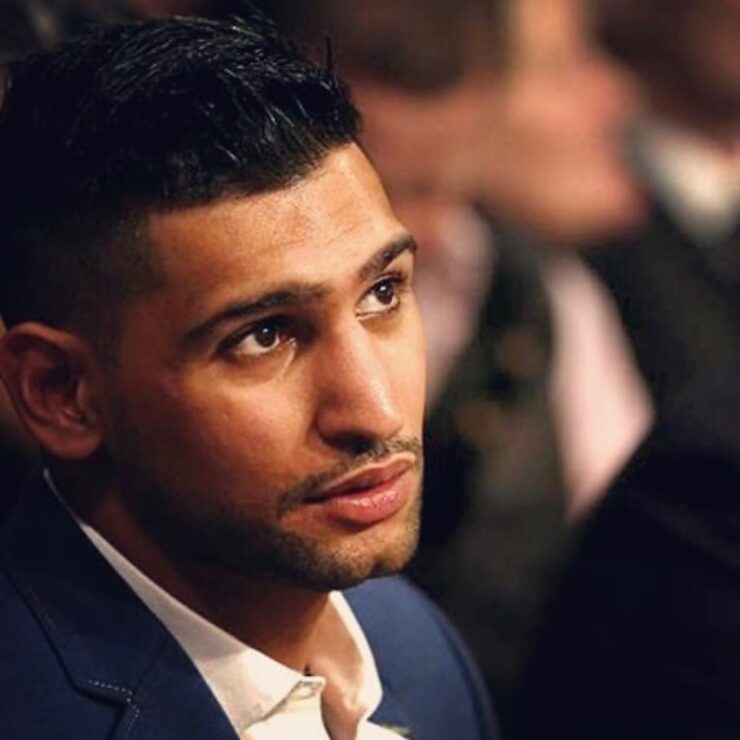 The Family
Amir and Faryal have two daughters, named Lamisah and Alayna. While Lamisah was born in 2014, Alayna was born last year in April.
With such gorgeous parents, their little ones are sure to be megastars too, in the near future. Little Alayna is already stealing hearts with her cuteness. Khan and Faryal's older daughter Lamisah seems to fit in her mom's shoe already with that pretty face and innocent smile.
This stunning couple has been giving us some major 'couple goals' and it's only a matter of time before we hear their daughters making a name in the industry.