Indian badminton players are participating in the current big event of the Badminton Asian Championship. The Badminton Asian Championship 2023 is going on in the Muntinlupa sports complex, Manila, Philippines. The schedule of the tournament is from 26 April 2023 to 01 May 2023.
Our players are showing good form in the current edition of the Badminton Asia Championship. PV Sindhu has reached to pre-quarterfinals. While Sania Nehwal also won her first match compertabley. The big sad back is from the rising star of Indian men player Lakshya Sen.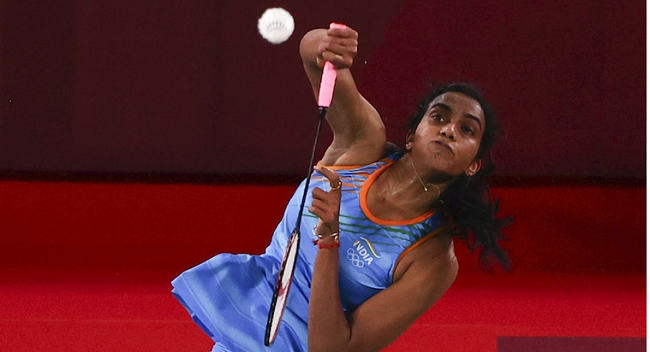 Badminton Asia Championships 2023: Championship Details
Host– Philippines
Date– April 26, 2023, to May 01, 2023
Venue– Muntinlupa Sports Complex, Munila, Philippines
Current Edition– 39th
Badminton Asia Championships 2023: Indian Player's Performance
PV Sindhu in Pre-Quarterfinals
Double Olympic medalist PV Sindhu has booked a place in the pre-quarterfinals of the Asian Badminton Championships. In the women's singles first round, fourth seed Sindhu defeated Taiwan's Pai Yu Po 18-21, 27-25, 21-9 in three games. The match between the two players lasted for one hour and 17 minutes.
At the same time, Saina Nehwal defeated Sim Eujin of South Korea 21-15, 17-21, 21-13 in the first round.
Badminton Asia Championship 2023: Bronze Medal For PV Sindhu
Badminton Asia Championships 2023 Indian Players List
Now she will face China's Wang Zhiyi. At the same time, fifth seed Lakshya Sen had to face defeat in the first round. India's target was defeated by Li Shi Feng of China 12-21, 21-10, 21-19.
Lakshya Sen disappointed
World Championships bronze medalist Lakshya fell victim to an upset against unseeded Li Shi Feng of China. The Indian went down to Fang 21-12 10-21 19-21 in the men's singles match that lasted 56 minutes. World No. 19 Praneeth also lost 17-21 13-21 in straight games to Jonathan Christie of Indonesia in the first round.
Kidambi Srikanth Enters in the Second Round
Also, Kidambi Srikanth defeated TJ Yong Ng of Malaysia in straight games to enter the second round of men's singles. Srikanth beat his opponent 22-20 21-15. He will next take on the qualifier Weng Hong Yeung of China.
Did You Know?
Sindhu Won Against Pai Yu 4 Times in 5 Matches
PV Sindhu and Pai Yu Po had come face to face for the fifth time. Sindhu won for the fourth time. Sindhu will now face Singapore's, Jaslyn Hui.