Two-time Olympic medalist PV Sindhu has won the bronze medal in the Asian Badminton Championships for the second time. She had to face defeat against the previous winner Akane Yamaguchi of Japan in the semi-final match played on Saturday.
Akane defeated Sindhu 21-13, 19-21, and 16-21. Sindhu had earlier won the bronze medal in the Asian Championships in the year 2014 as well. The match between these two players remains always very interesting.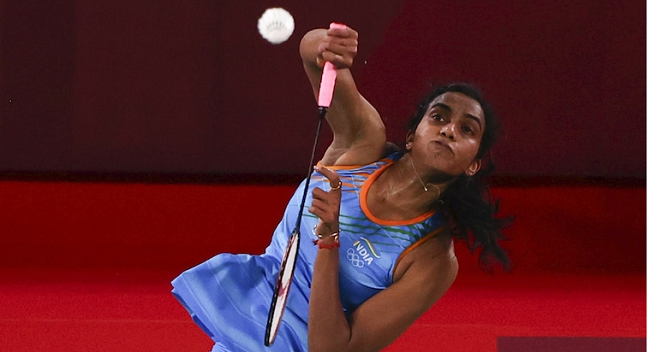 Badminton Asia Championship: Semi-Final's Review
Good start from Sindhu
Indian star got off to a good start. They easily won the first game 21-13. At the same time, in the second game, she was leading 13-11, but after that Akane came back to win the second game 19-21 and won the third game easily.
Badminton Asia Championships 2023 Indian Players List
Badminton Asia Championships 2023 Where To Watch Live in…
PV Sindhu had an argument with the umpire
Sindhu was leading 14-13 in the second game. He had to do service. The referee asked him to hand the shuttle to Yamaguchi. The referee and the chair umpire said that Sindhu took too long to serve. Because of this, the shuttle was asked to be given to Yamaguchi. At the same time, Sindhu said that Yamaguchi was not ready, so she did not serve. Sindhu also had an argument with the umpire on this. After that Sindhu's rhythm was broken. Once the score was tied at 19-19. Then Sindhu fell behind and lost the second game.
PV Sindhu beat China's Bing Xiao to win the bronze medal
China always remains a dominating country in the sports of badminton. They have world-class players in these sports. Indian star faced a great challenge from china's Xiao.
The summary of the quarter-final
PV reached the women's singles semi-finals after defeating third seed He Bing Xiao of China in the quarter-finals played on Friday. Sindhu defeated Xiao 21-9, 13-21, 21-19 in a match that lasted 1 hour and 16 minutes.