Indian boxer Nikhat Zareen won the only gold medal for the country at the Women's World Boxing Championships. Nikhat, 25, defeated Jutamas Jitpon of Thailand in the final of the flyweight category (52 KG). The young boxer from India won this fight 5-0 unilaterally. India has the gold after 4 years in the Women's World Championship. In early 2018, MC Mary Kom became the champion.
The Indian boxer defeated Charlie Davison of England in the quarterfinals. Following this, by defeating Caroline de Almeida of Brazil in the semi-finals and Jutamas Jitpan of Thailand in the final, he won the gold medal for the country.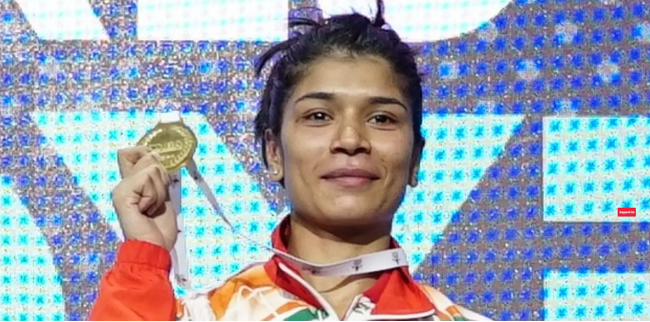 India's 10th gold in history
India has won the tenth gold medal in the history of the Women's World Boxing Championship. MC Mary Kom only won 6 gold medals. Apart from these two, Sarita Devi, Jenny RL and Lekha C also won gold for the country.
Musa Askan Yamak, an invincible boxer, dies in the middle of…
World Boxing Championship 2023: At least 3 Final Medals To…
India third most successful country in championship history
India has won 1 gold and 2 bronze this time. In the 12 tournaments held so far, India has a total of 10 gold, 8 silver and 19 bronze medals. India is the third most successful country in this event with 37 medals. Russia has won the maximum of 60 and China 50 medals. India's best performance in this competition was in 2006 when the country won eight medals, including four gold, one silver and three bronze.
Strong game in the first round, slow in the second
Nikhat started the fight brilliantly and won the first round with a 5-0 margin. In the second round, the Thai boxer made a comeback, winning 3-2 and signaling a return to fighting. Nikhat again gained steam in the third round and won the fight with an overall margin of 5-0. Here 5-0 means that all five-line judges in the match considered Nikhat the winner.
Nikhat's one-sided victory in each match
Nikhat looked in excellent form throughout the tournament. Proof of this is that he won all the games 5-0 unilaterally. Nikhat defeated Fatima Herrera of Mexico in the round of 16. In the round of 16, he defeated his opponent from Mongolia.