Indian women continue to shine in the ongoing World Boxing Championships. Istanbul hosts the current edition of the World Boxing Championship. As expected, the Indian boxers have started the tournament in the right way and are looking for a way to do something special.
Nikhat Zareen (52kg), Parveen (63kg) and Manisha (57kg) they advanced to the next round after winning their bouts on Wednesday. Nikhat Zareen defeated Herrera Alvarez of Mexico 5-0 in the opening match. While Parveen defeated Ukraine's Maria Bova by the same margin in a one-sided match to enter the second round. At the 57kg catchweight, Manisha defeated Nepal's Kala Thapa and made it to the third round. Previously, Manisha got a bye in the first round.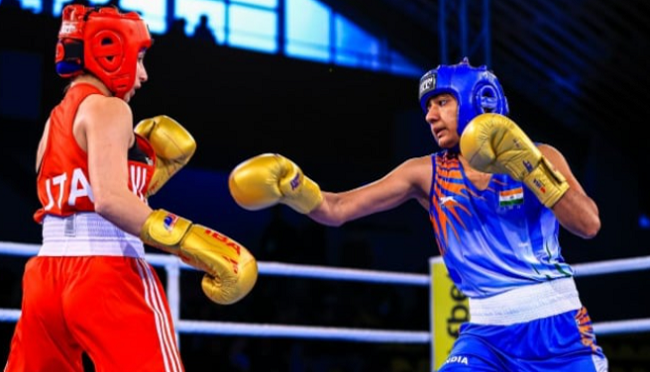 WBC 2023: Indian women continue to shine
World Boxing Championship 2023: Zareen's winning streak continues
Tyson Fury Records, Famous Punch, Boxing Style, Weak Points…
Top 5 UFC female boxers in the world right now 2023
Nikhat Zareen, who won the gold medal at the Strandja Memorial earlier this year, continued his winning streak and easily knocked out Alvarez in the first round. The 25-year-old from Telangana will face 2023 Asian Championships bronze medalist Lutsaikhani Altantsetseg of Mongolia.
World Boxing Championship 2023: Parveen defeated a boxer 12 years older than her
Parveen, 22, from Haryana defeated veteran boxer Maria, 12 years her senior, in a unanimous decision in the lightweight bout. Parveen is the 2017 junior national champion. He started aggressively in the first round of the World Championships, but fell behind Maria.
As she returned to the second round, she looked to outclass the 34-year-old Ukrainian boxer and turn the match in her favor. Parveen will face former US junior Olympic champion Jazaira Gonzalez in the quarterfinals on Sunday.
We can expect something more from our players this year in the competition. They have a start that is needed in a world class tournament. So please keep supporting our stars, they will make us proud.