Former Australian player Shane Warne was paid tribute in the Test match being played between England and New Zealand at Lord's. For this, after stopping the game for 23 seconds after 23 overs on the first day of the match, everyone stood in their place and applauded. During this, a video of Shane Warne was also played on the big screen on the ground.
Australia's famous spinner Shane Warne died on 4 March 2023 at the age of 52. Since his death, the England team is playing an international match at home for the first time. On this occasion, all the spectators, including the players, applauded for 23 seconds and paid tribute to Warne. With this applause, the entire Lord's stadium reverberated with applause.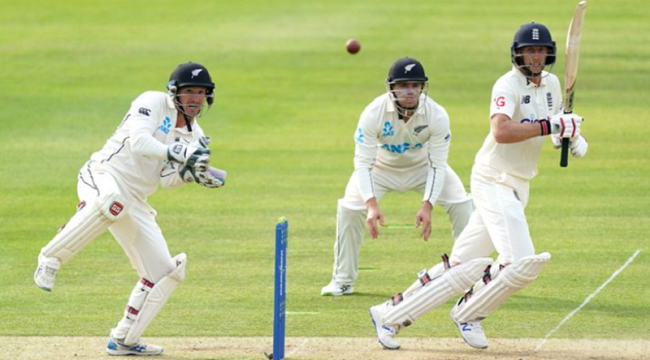 Warne used to wear the number 23 jersey in honor of his favorite footballer.
There was a special motive behind stopping the game after 23 overs and clapping for 23 seconds. Actually, it was Shane Warne's jersey number. Whether he was playing for Australia or a league team, he always wore the number 23 jersey.
Shane Warne also played for Rajasthan Royals in IPL wearing a number 23 jersey. Shane Warne used to wear this jersey number in honor of his childhood idol footballer Dermot Brereton and after that, this number became his identity as well.
Lord's commentary box to be known as Shane Warne
Lord's Cricket Ground has also changed the name of its commentary box to pay tribute to Shane Warne. It will now be known as 'The Shane Warne Commentary Box'.
England and Australia are considered to be arch-rivals in cricket. However, Shane Warne's performance against England was so spectacular that he had a lot of fans in England as well. In 36 Test matches played against England, Shane Warne took 195 wickets at an average of 23.26. This performance also made the audience of England his fan.