Galle International Stadium is one of the good grounds in the cricket world, which is situated in Sri Lanka near Galle Fort where the Ocean covers two sides of this Stadium. Check Galle International Stadium, Sri Lanka Weather Report, Records, Pitch Reports.
This is one of the most beautiful pitches of cricket all around the world before this identity it is known as The Esplanade which is made by Galle Cricket Club.
As this is the home ground of the Sri Lanka team that's why this is one of the lucky pitches of this team. Here we tell you the pitch, weather, and other records of this ground.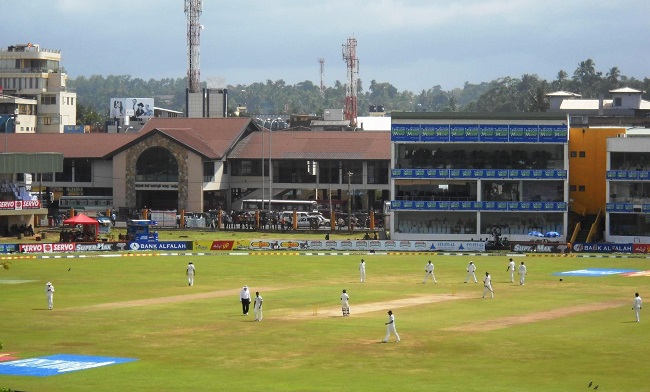 Pitch and Weather report of Galle International Stadium
In any match, pitch plays an important role and this is the reason we tell you how the pitch of Galle behaves during the match.
Max pitch of Sri Lanka helps spin bowlers and this is the same in Galle because there is one match between England and Sri Lanka where Moeen Ali played well and took 8 wickets.
Now if we talk about Batsmen then they play balance in the middle of the match by dominating bowlers, in this pitch Dimuth Karunaratne makes a century, and Dilruwan Perera takes 52 wickets.
Let's talk about the weather report of this place today here temp remains 26'c.
Wind speed- 5kmh
Humidity- 90%
Precipitation- 24%
ALSO CHECK: Top 10 Biggest cricket stadiums in the world
Records and other information of Galle International Stadium
146 years ago in 1876, this stadium is made by Galla Cricket Club, it has a capacity of 35,000 this many cricket fans can enjoy the match in the stadium.
A sad memory of this ground is that in 2004, 26 Dec this ground get damage due to Tsunami which came from Indian Ocean Earthquake and many buildings get devastated in this Tsunami.
The highest Record total is 322/4 in 47.4 Ov in which Sri Lanka play against Zimbabwe.