Soccer, or football as it is called worldwide, is one of the most popular and beloved sports on the planet. The game has come a long way over the years in its technological advancement and popularity, and with it came some of the best soccer balls that you can easily purchase in your nearest sports store.
Best Overall
Good Choice
Don't Miss
Also Consider
WILSON Traditional Soccer Ball - Size 3, Black/Royal
adidas MLS Capitano Soccer Ball White/Black/Purple 3
adidas Unisex-Adult MLS NFHS League Ball, White/Black/Iron Metallic/Silver Metallic, 4
Nike 2020-21 Premier League Strike Ball - White-Orange-Black 5
Best Overall
WILSON Traditional Soccer Ball - Size 3, Black/Royal
Good Choice
adidas MLS Capitano Soccer Ball White/Black/Purple 3
Don't Miss
adidas Unisex-Adult MLS NFHS League Ball, White/Black/Iron Metallic/Silver Metallic, 4
Also Consider
Nike 2020-21 Premier League Strike Ball - White-Orange-Black 5
Nowadays, there are countless options for these balls, coming from various world-renowned brands, so when you decide to purchase one that is suitable for some casual games with friends, it might pose a challenge. To ease this choice for you, we have made a list of some of the best soccer balls the money can buy. Also, according to this website, that can be a great gift for your 8-year-old kid!

 Top Rated Professional & Training Soccer Balls
1. WILSON Traditional Soccer Ball – Best Overall Soccer Ball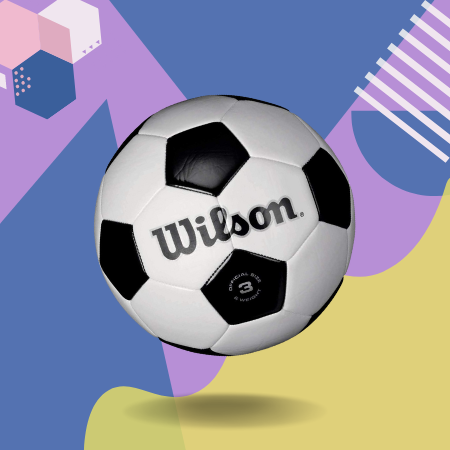 Nothing can beat the classic, which is exactly what this Wilson's soccer ball represents. It is an excellent ball for anyone that is being introduced to this great game. Its traditional look consists of black and white pentagon panels, and it is covered with faux leather for excellent durability.
It is available in various sizes so that it can suit different needs. For example, size 3 might be the best choice if you are using it recreationally in the backyard. It comes at a very reasonable price for the quality and value you are getting. It performs excellently under most play and practice conditions. 
Wilson traditional soccer ball also performs well in different weather conditions, and it features a butyl bladder to retain the shape efficiently. Excellent ball if you are looking for reliability with traditional design.
Pros
Faux leather cover for better durability
Cost-efficient
Retains shape and air excellently
Cons
Will show signs of wearing off after long use
2. Adidas Tango Rosario Manchester United Soccer Ball – Best Adidas Soccer Ball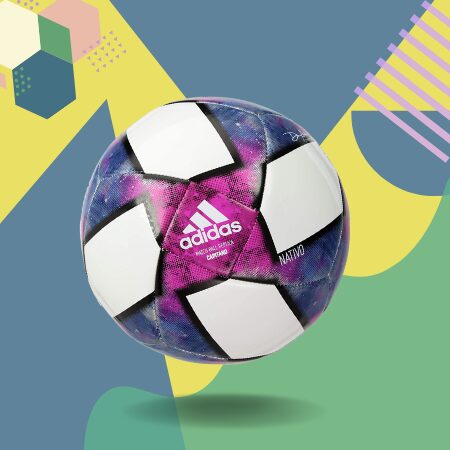 This Adidas ball is available in multiple colors and sizes. The design is based on the ball used in the world's premier international tournament in Argentina. It is an excellent training ball and has a butyl bladder that efficiently retains the ball's shape.
The ball is hand-stitched, which provides excellent durability and touch, and it passed FIFA tests on circumference, weight, rebound, and water absorption. It is made of 100% polyurethane leather and meets all the needs you can think of for a soccer ball. 
It is excellent for different surfaces and has a wonderful, visually appealing design. However, it does come deflated, which many buyers consider as a con. 
Pros
Excellent design
Hand-stitched for excellent durability and touch
100% polyurethane leather
3. Senston Soccer Ball Size 5 with Pump – Best Water Resistance Soccer Ball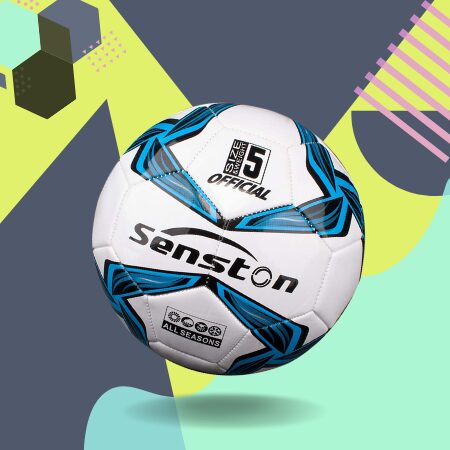 This Senston's soccer ball comes at official match soccer size 5 alongside a pump and needles valve adapter. It arrives deflated, and it is machine-stitched to ensure excellent durability and soft touch and feel.
Senston's soccer ball uses 12 pentagon panels and 20 hexagon panel design. It has excellent water resistance, and it is suited for various surfaces. The ball provides an excellent feel for practices and training.
The ball uses PU material, elastic EVA foam, and it is equipped with a butyl rubber bladder, which maintains the ball's air and shape. It rebounds fast, offers excellent elasticity, and provides you with a better touch experience.
Pros
It comes with a pump
It comes with a needles valve adapter
Excellent rebound and elasticity
Cons
Color wares of after heavy use
4. American Challenge Brasilia Soccer Ball – Best Budget Soccer Ball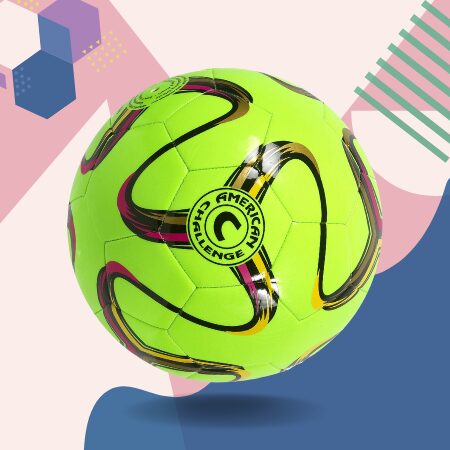 Brasilia soccer ball is available in 5 colors and 4 different sizes. It provides you with exceptional durability, is quite easy to inflate, and comes at an affordable price considering the value you are getting.
Construction of the ball is flawless, and sizes and weight are suitable for any type of use, from recreational to competitive. The outer casing uses 3.25mm TPU material, and the backing material consists of 2 layers of poly/cotton lining.
It is suited for grass courts and can be damaged on other hard and rugged surfaces after heavy use. The ball is machine-stitched and has a hybrid SR-bladder that ensures that the ball keeps its shape and rebounds well.
Pros
Hybrid SR-bladder
Flawless construction
Made of high-quality, durable materials
Cons
It is suited only for grass courts
5. Adidas Unisex – Best Adult MLS Soccer Ball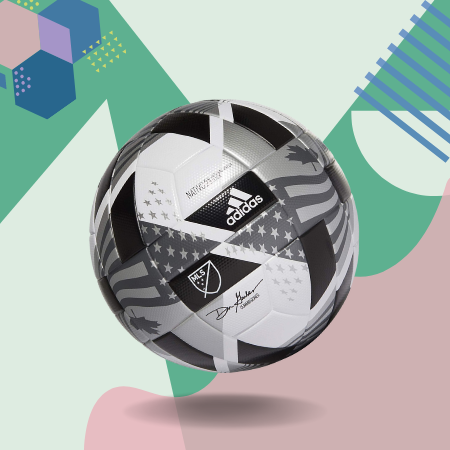 Adidas unisex MLS soccer ball is an excellent product for a price. It is available in multiple colors that come in 4 different sizes. This soccer ball is a replica, and its design is based on the official MLS one.
Its construction is machine-stitched for excellent durability, and the stitching does not easily rip from the texture of the ball. It has good padding, although it is kind of hard when you first start playing with it.
Adidas unisex MLS soccer ball feels an ounce or two heavier than the official model, and it requires a bit of breaking in. Since it is highly durable, it can last for a couple of seasons, but of course, it will last for a longer period if you use it on the grass court.
Pros
Very durable
Stitching does not easily rip off from the texture
Excellent quality for the price
6. GoSports Classic Soccer Ball with Premium Pump – Best Training Soccer Ball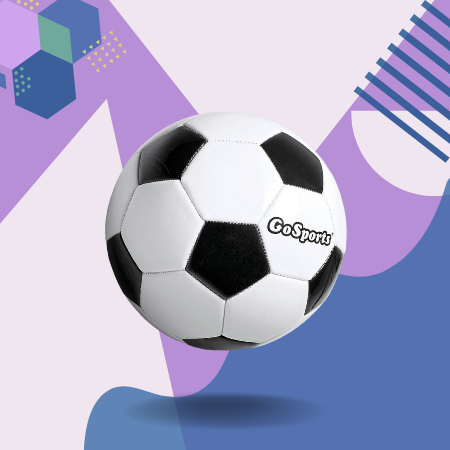 Coming from the GoSports store, these classic soccer balls are available to purchase as single or in a pack that consists of 6 units. It is available in sizes 3, 4, and 5, and the product includes an excellent hand pump to keep the optimal air pressure.
Underneath the classic soccer ball design lies a series of built-in features that ensure top-notch durability and performance on the soccer court. The outer layer is made of synthetic leather provides you with an exceptional feel, and the woven polyester reinforcement layer grants extra durability.
The butyl bladder grants excellent air retention for any type of casual and competitive play. The ball inflates easily with the pump that comes in the pack and offers excellent value for a price that is quite affordable. 
Pros
Available as single and packs of 6 balls
It comes with a pump and needle
Excellent air retention
Cons
Not very durable on surfaces other than grass
7. Adidas Starlancer V Club Soccer Ball – Best Soccer Ball for the Money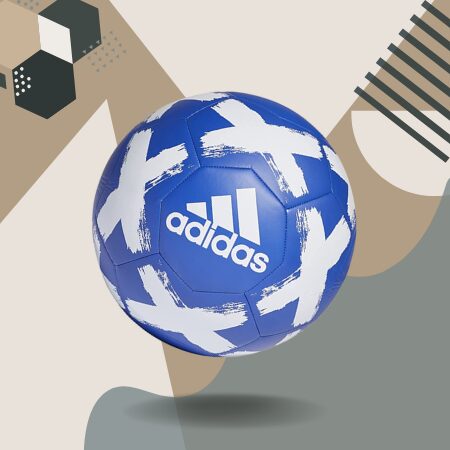 Adidas Starlanceer V club soccer ball is available in team royal blue/white and shock pink/white color in 3 different sizes. It features stroke-style graphics, and it is machine-stitched, which provides you with exceptional durability.
The butyl bladder ensures that you will spend much more time playing with it without unnecessary and repetitive inflations. It can sustain a lot of aggressive use while keeping the air inside. The texture is very nice, round, and moves very well both in the air and on the ground.
In case the stickers on the ball do not peel off easily, you can do it using water and soap without any issue. The material used in production is 100% thermoplastic polyurethane leather, which provides you with an excellent feel on the court.
Pros
Good price
Made of high-quality materials for extra durability
Available in different sizes suitable for different ages
Cons
It comes deflated without a pump
8. Wilson NCAA Copia II Soccer Ball – Best Wilson Soccer Ball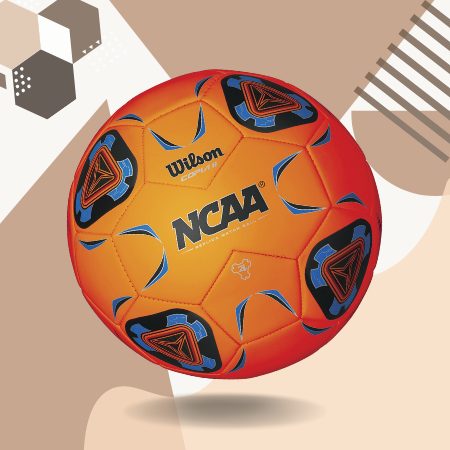 The Wilson NCAA Copia II is available in 3 color patterns and 3 different sizes suitable for kids and adults. It has a 20-panel design, creating enhanced striking zones which provide excellent accuracy and control.
With its 3-stripe design with 3 axis colors, the ball is much easier to detect and track its rotation in the air. This replica is designed inspired by the official NCAA college cup ball and offers its authentic and recognizable design.
It features a composite leather cover that is lined with foam and carcass winding. The ball is built to last, keep an inflated shape for an extended period, and grant soft touch. The butyl bladder gives it a balanced shape, excellent rebound, and air retention. The ball comes inflated, in excellent shape, and offers excellent value for the money.
Pros
Designed with enhanced striking zones
Easily detectable in the air
Lined with foam for suitable kicking feel
Cons
It can become slippery after heavy use
9. Nike 2020-21 Premier League Strike Ball – Best Premium Soccer Ball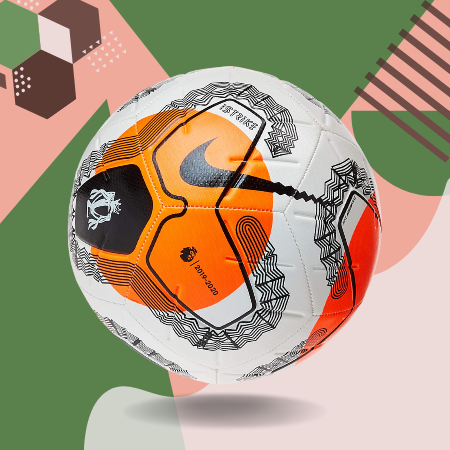 Nike Premier League strike ball was designed specifically for the 2020/2023 premier league season. Numerous experts say that it is revolutionary in ball aerodynamics, making it an excellent choice for soccer beginners and professional players.
The ball uses Nike's Aerosculpt technology for extra stability. It incorporates molded grooves and a rubber pad, which keeps the ball stable while it is in the air. There are numerous color options that you can go for, and a machine-stitched case grants you exceptional durability.
It is designed for long-term durability, and the rubber bladder helps in maintaining air pressure and the shape of the ball. Its 12-cell design ensures realistic and accurate ball flight, which every buyer is looking for. Although the price might be a bit high for someone that looks for a budget soccer ball, it is worth spending some extra cash because the value is excellent.
Pros
Excellent value
Multiple color options
Rubber bladder for air pressure and shape maintenance
Cons
It might be too light for some users
Buying Guide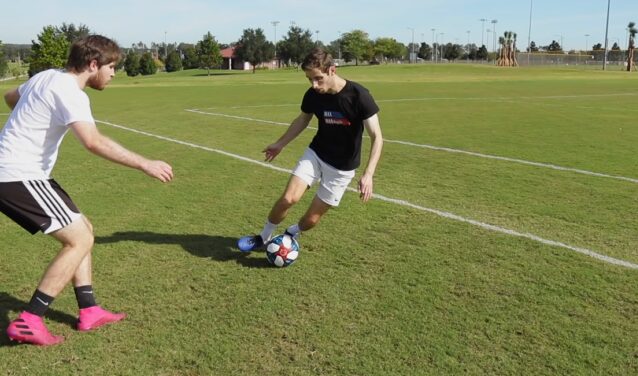 In order to get the best possible soccer ball, various factors should be taken into consideration. These balls come in different shapes, sizes and possess different qualities. To help you in this research, we have put together a list of brief guidelines you should follow to get the best possible product for your money's worth.
Type of Use
Soccer balls are typically divided into three different types of use. We have premium balls that are used on the highest competitive levels. They are used by professionals and are also the most expensive.
Match balls offer you excellent game experience and performance. They are typically suited for all types of playgrounds and geared toward various age groups. Match balls are the second most expensive.
Finally, we have training balls that are designed to be durable and take quite a lot of beating. They are excellent for any type of surface or age group. Usually, they are created of materials that can withstand prolonged periods of use on rough surfaces like clay or concrete. These balls are also come at the lowest price and are suitable for training and practice.
Size
Every age group requires a different ball size, mainly to prevent injuries and provide players with proper skill development. There is a total of 3 ball sizes you can pick of 3, 4, and 5. Size 3 balls are smaller and excellent for beginners. 
Size 4 is a bit bigger and is suitable for users between 8 and 11 years of age. Size 5 balls are standard by FIFA mandate. They are used for players that are 11 years of age and above. 
Cover Materials
The cover is the outer part of the soccer ball, and it does the essential job of covering the ball's inner bladder and providing a suitable playing feel and assuring durability.  Soccer balls are generally covered either with PVC or Polyurethane.
PVC is the least expensive material, but it is quite resistant and durable. Polyurethane is costlier material, and it is used for premium match and professional soccer balls. These balls are softer, easier to control and offer a quality response when kicked.
Brands
Always look to buy soccer balls from trusted and reliable brands. Buying an off-brand product might result in poor quality and unexpected problems after the first couple of uses. Although premium brand balls come at a higher price, they are better in quality and will last you longer.
Read also: Best Youth Goalie Gloves Soccer
Frequently Asked Questions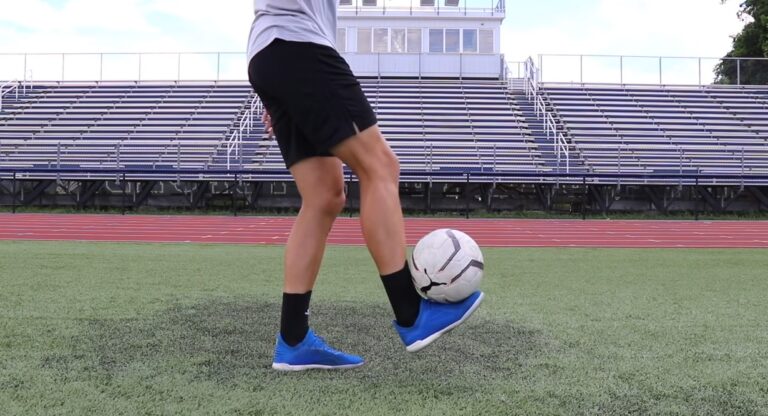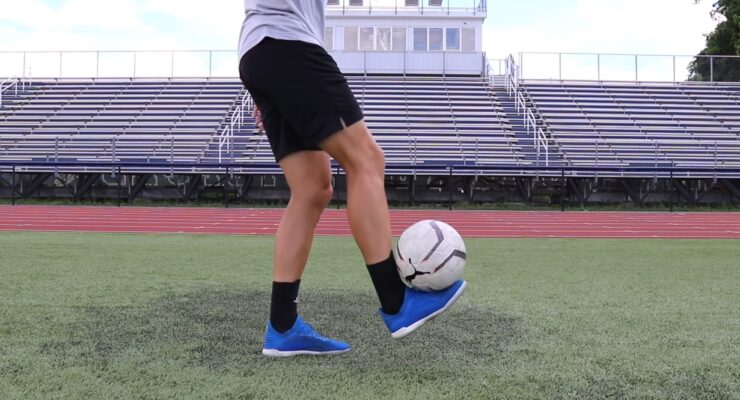 What type of soccer balls are used in professional matches?
Size 5 balls are used in professional matches. This is FIFA standard, and these balls are made of premium quality polyurethane.
Do soccer balls get inflated with helium?
On the professional level, no. The main reason for this is that the helium does not make any difference to the ball's behavior both in the air and on the court. Regular air is used to inflate the balls in professional matches.
What should I use to clean soccer balls after use?
You should only use a wet cloth and avoid detergents and chemicals that can damage the ball's outer shell.
What is soccer ball size suited for kids under the age of 11?
For this age, it is recommended to use ball sizes 3 and 4. Size 3 is better suited for beginners, while size 4 is better for kids between 8 and 11 years of age.
How long does a soccer ball last?
This factor largely depends on the materials used in the production of the ball and the surfaces you play your matches on. If you play on high-quality grass, it is likely that the ball will last longer than on clay, concrete, or asphalt. As for the ball's lifespan, it is rare for the soccer ball to last longer than two years.
Final Words
Weighing on numerous choices can often turn even the simplest purchase into a challenge. When you decide to buy a soccer ball, make sure that you have considered all the important features such as material, durability, visual appearance, and of course, price.
It is also important to reach for second or even third opinions to get a clearer image of the product. Going through thorough research almost always grants an excellent purchase, and we hope our list will help you make the educated decision in purchasing the best soccer ball.
Check also these soccer balls available on Amazon:
Bestseller No. 1
Sale
Bestseller No. 2
Bestseller No. 3
Bestseller No. 4
Sale
Bestseller No. 5
WILSON Traditional Soccer Ball - Black/White, Size 3
For soccer purists, The Traditional is the first choice for the backyard, street or pitch. This machine-sewn ball has the classic black and white panel design and performance for any and every match.
Synthetic leather cover for increased durability
Butyl rubber bladder for excellent air and shape retention
Traditional panel graphics with silver ACcents
Recreational use
Sale
Bestseller No. 6
Bestseller No. 7
Sale
Bestseller No. 8
Champion Sports Viper Soccer Ball, Size 5 , Blue/Black/White
Indoor/outdoor size 5 soccer ball - recommended for ages 12 and up
4 ply soft touch PU synthetic leather cover for added softness
Air lock butyl bladder for exceptional air and shape retention during regular play
Color: Blue/Black/White
Ball ships deflated - inflation required (pump not included)
Bestseller No. 9
World Cup Quality Soccer Ball Size 5 Thermally Bonded Match Ball with Seamless Stitching- Official...
Professional Quality BALLS FOR LESS - Quality and Reasonable pricing so football players like ourselves could access products of the same quality without having to feel the guilt of paying large...
High quality PU leather that will last way longer than any cheap foam products out there. With our seamless stiching you dont have to worry about water siping through or the panels breaking only after...
Avoid training or playing with foam balls that will easily peal apart or skid when wet and go for what the Pro's use!
Your at the right place if your looking for affortable, leather, high quality ball to take your game to the next level!
Bestseller No. 10
Select Blaze DB V22 Soccer Ball, White/Red/Blue, Size 5
DUAL-BONDED TECHNOLOGY: The panels are printed with 3mm edge glue and stitched. In the heat mold, the glue is activated to seal the stitches - reducing any potential water uptake significantly
PREMIUM BALL CONSTRUCTION: The underlying foam is made of a 3mm thick and exclusive material that gives the ball a softer, lighter and more comfortable touch
ADDITIONAL FEATURES: Subtle textured cover combined with a soft touch and reactive bounce gives the Blaze DB incredible playability
FIFA and NFHS APPROVED: Meets or exceeds all requirements for NFHS(National Federation of High Schools) and is FIFA Approved