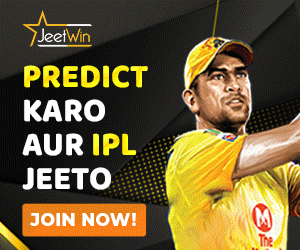 IPL is a popular cricket tournament that has huge participation of national and international cricketers. The tournament rolls out under the administration of the Board of Control for Cricket in India (BCCI). Check IPL Media Rights For The Year 2023-27.
BCCI is currently looking up selling the media rights for the Indian Premier League for the season 2023 -2027. The e-auction for the event starts this June 12, 2023.
Jay Shah writes it on his official Twitter handle about the auction. He writes, " I'm pleased to announce that @BCCI has issued the tender document for @IPL media rights for seasons 2023-27. With 2 new teams, more matches, more engagement, more venues, we are looking to take #TataIPL to newer and greater heights."
IPL Media Rights For The Year 2023-27, Participating Big Players All You Need To Know
The bidding will be open for all the new bidders this June 12, 2023. It is for the first time ever in the history of IPL the bidding will be open. BCCI is hoping to mark the bid of around Rs 50,000 crores through an e-auction.
Jay Shah the secretary of board BCCI also mentions that "The Tender document is now available for purchase. For the first time in @IPL history, the media rights will be auctioned. The e-auction will commence from June 12th, 2023."
The current rights to stream are with Star India for IPL. They have television broadcasting and digital rights for streaming the tournament for five years. It is from the years 2018 to 2023 the streaming will be taking place.
The valuation for the IPL streaming is around Rs. 16,347.50 crores which are USD 2.55 billion.
Jay Shah further adds, "I've no doubts that with this process there will not only be revenue maximization but also value maximization, which will benefit India Cricket immensely #TATAIPL"
The bidding will be taking place for four different packages where the price for the package will be Rs32,890 crores. Here are the details about the package for IPL streaming.
Television rights for India subcontinent
Digital right
A cluster of 18 matches
Rest of the World
For more latest updates about the Sports World stay tuned with us..!!