Lucknow Super Giant is a cricket franchise based in Lucknow, Uttar Pradesh. This is the new team of IPL 2023. The team is captained by KL Rahul and coached by Andy Flower. In this franchise, KL Rahul was bought as the captain for Rs 17 crore. As a result, he has become the highest-paid player. Check Lucknow Super Giants vs Chennai Super Kings players salaries.
Chennai Super Kings, on the other hand, is a well-established team in the IPL. Before 2023, Dhoni was the captain of Chennai Super Kings. The current captain's name is Rabindra Jadeja. The Super Kings have won the IPL title four times. The players of this team are just as valuable as this team.
Lucknow Super Giants vs Chennai Super Kings player's salaries
Lucknow Super Giants bought a total of 18 players in the IPL 2023 auction. Surprisingly, the group has bid more than Rs 7,000 crore to get the right team. It is worth mentioning here that this was the highest bid received by BCCI during the bidding process.
The salary purse of Lucknow Super Giant was rupee. The total amount of their IPL auction was 59.80 crores. In the end, they had only 10 lakh rupees left.
However, before the auction, the franchise had already bought 3 draft players in their squad. But it is clear that almost all the money has gone out of their pockets to buy players.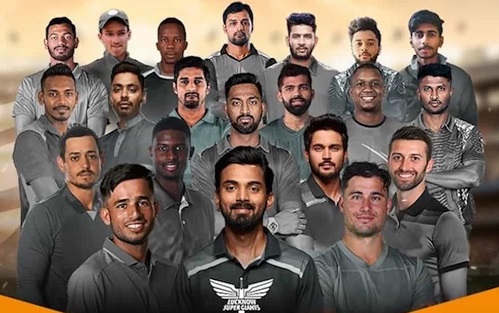 LSG Players Salary List:
Quinton de Kock Overseas Wicket Keeper ₹6,75,00,000
Indian batsman Manish Pandey ₹4,60,00,000
Jason Holder foreign all-rounder ₹8,75,00,000
Deepak Hooda Indian all-rounder ₹5,75,00,000
Krunal Pandya Indian all-rounder ₹8,25,00,000
Mark Wood Overseas Bowler ₹7,50,00,000
Avesh Khan Indian bowler ₹10,00,00,000
Ankit Singh Rajput Indian bowler ₹50,000,000
K. Gotham Indian all-rounder ₹90,00,000
Dushmant Chamera Foreign Bowler ₹2,00,00,000
Shahbaz Nadeem Indian bowler ₹50,000,000
Manon Bhohra Indian batsman ₹20,00,000
Evin Lewis foreign batsman ₹2,00,00,000
Mohsin Khan Indian bowler Rs 20,00,000
Mayank Yadav Indian bowler ₹20,00,000
Ayush Badoni Indian all-rounder ₹20,00,000
Kyle Myers Overseas All-Rounder ₹50,00,000
Karan Sharma Indian all-rounder ₹20,00,000
Chennai Super Kings: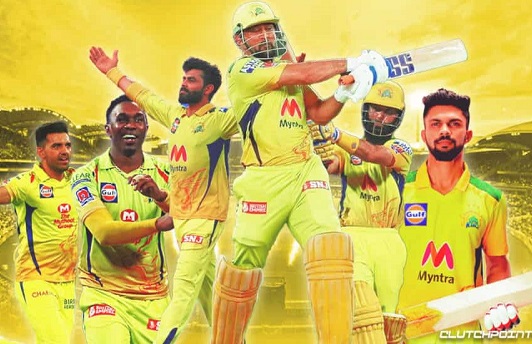 CSK has entered the IPL 2023 auction with a purse of Rs 48 crore. However, CSK has already bought their 4 retained players with a salary of Rs 42 crore. They are Rabindra Jadeja, MS Dhoni, Moin Ali, and Rituraj Gaikwad.
Something can be learned by watching the mega auction of Chennai Super Kings. Because they applied a masterstroke. As much as possible, the former player can be brought back to the team. Instead of buying new players, they want to rely more on the old ones.
And surprisingly, CSK has been successful in its strategy. The sad news is that this is Dhoni's last game on CSK. But even before Dhoni leaves, he is going through his legacy. And he is Rabindra Jadeja.
Salary List:
Robin Uthappa Indian batsman₹2,00,00,000
Dwayne Bravo overseas all-rounder ₹4,40,00,000
Ambati Rayudu Indian wicket-keeper ₹6,75,00,000
Deepak Chahar Indian bowler ₹14,00,00,000
C. Hari Nishant Indian batsman ₹20,00,000
N. Jagadisan Indian wicket-keeper ₹20,00,000
KM Asif Indian bowler ₹20,00,000
Indian bowler in Tushar Deshpande ₹20,00,000
Shivam Dubey Indian all-rounder₹ 4,00,00,000
Chris Jordan foreign all-rounder ₹3,60,00,000
Mahesh Thekshan Overseas Bowler ₹70,00,000
Rajvardhan Hungergecker Indian all-rounder ₹1,50,00,000
Simarjeet Singh Indian bowler ₹20,00,000
Devon Conway Overseas Batsman ₹1,00,00,000
Dwayne Pretorius Overseas All-Rounder ₹50,00,000
Mitchell Santner overseas all-rounder ₹1,90,00,000
Adam Milne foreign bowler ₹1,90,00,000
Shuvrangshu Senapati Indian batsman ₹20,00,000
Mukesh Chowdhury Indian bowler ₹20,00,000
Prashant Solanki Indian bowler ₹1,20,00,000
K. Bhagath Verma Indian all-rounder ₹20,00,000