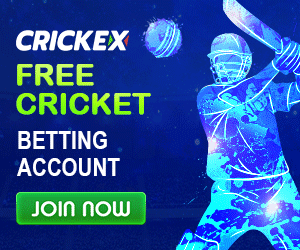 In the first ODI India vs South Africa match, South Africa won the match and Rassie van der Dussen became the Man of the Match.
KL Rahul as captain misses the toss after South Africa defeated India by 31 runs, Rohit Sharma it's time to return to the team and take the captaincy.
Rassie van der Dussen played a big part in leading the team to a big goal by scoring a century. After the match, this batsman has also given a great statement on Shikhar Dhawan and Virat Kohli.
After receiving the Man of Match award, he said:
"Success for me was keeping the intensity. When I went to the crease, I knew I had to put pressure on his spinners with my sweeps and river sweeps. For this, it was very important to show that intention from the beginning. We got some momentum and got a good score. We were under a bit of pressure after coming in."
Rassie van der Dussen gives a wonderful performance
KL Rahul loses the toss then SA opts to bat first, at the start of the match India is playing well and the host team is in trouble.
They lost their starting 3 wickets by just 68 runs.
After this, Dusen along with captain Bavuma managed the South African innings and batted until the end.
Dusen played an unbeaten 129 from 96 balls with the help of 9 fours and 4 sixes, while captain Temba Bavuma scored 110 runs.
Their association became a blessing for the host and they gave the Indian team 296 goals, which India lost by 31 runs.
Rassie van der Dussen made a statement about Virat Kohli and Shikhar Dhawan
South Africa makes 296 runs by losing 4 wickets and India team makes 265 runs by losing 8 wickets and in this Men in blue lost their first ODI match.
In the India team, KL Rahul and Shikhar Dhawan came as starters and Dhawan showed he made 79 runs, Rahul made 12 runs.
After former captain Virat Kohli's time came, he completed his half-century and made 51 runs, Rishabh Pant also remained a bust in this match.
Dussen gave a statement about Virat and Shikhar and said:
"But, you need to excel as a hitter. We knew that if we score 280+ we will be in a good position in this match. As long as Shikhar Dhawan and Virat Kohli were in the crease, they were putting pressure on us. As soon as we got those two wickets, we knew the new hitter would need a foothold. The last 10 overs were not good, I hope we can do better in the future. We are on a long journey with this team. We worked very hard and had many good conversations. I think it's coming.