Today is the 3rd and the last league match of the Women's T 20 Challenge tournament. The match is between the defending champion Trailblazers and the team velocity. This will be the 2nd match for both teams in the tournament. Velocity has won their first match against the Supernovas. While the Trailblazers lost their first match against the Supernovas in the first match of the championship.
The match will start at 07: 30 PM (IST) at the Maharastra Cricket Stadium, Pune. If Trailblazers got the success to win this match then the tournament will become very interesting. After the victory of the Trailblazers, all teams will stand equal in the championship with each 1 winning.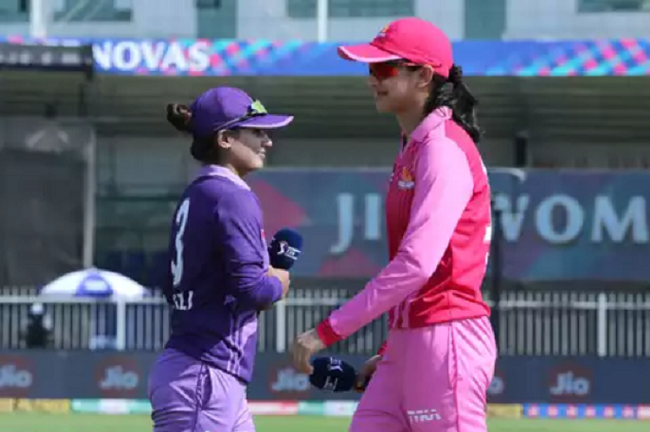 Trailblazer vs Velocity: Pitch Report
The tournament is playing at the Maharashtra Cricket Association Stadium (MCA), Pune. The BCCI Women's Selection Committee has selected three teams and each team consists of a total of 16 players.
The track is perfect for batting in MCA Stadium, Pune. There is some assistance for pace too in the initial period of innings. Most of the strips are of Red soil, which gives good bounce and pace to bat on.
Trailblazer vs Velocity: Weather Forecast
Pune is located in the western state of Maharashtra. The weather in Pune remains hot and humid during the summers that spanning from March to May. The weather model indicates a good forecast for the game of cricket on the 26th of May 2023.
Temperature – 35/23
Humidity – 37%
Wind – 16 km/h
Chances of Rain – 0%
Trailblazer vs Velocity: Head to Head
Both teams have played 2 matches so far in the Women T20 Challenge so far. Trailblazer has won 1 and Velocity also won 1.
The event could not be held last year due to COVID-19
Last year this tournament could not be played due to the COVID-19 pandamic. IPL was also played in two phases. The first phase was held in India and the second phase was in UAE. Due to this problem, BCCI could not organize the Women's T20 Challenge.
In view of the improvement in the situation in Corona this year, the Board of Control for Cricket in India has decided to return to the tournament.