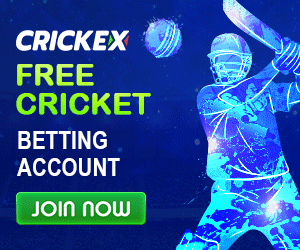 In cricket this is the season of the series because everyone is playing series like West Indies vs Ireland, India vs South Africa and many more.
Ireland defeated the two-time world champion West Indies team in the second rain-interrupted ODI match.
With this win, Ireland have moved up to fourth position in the World Cup Super League points table. The England team sits in first position.
In the West Indies vs Ireland ODI series, the Ireland team beat WI
Ireland defeated the West Indies by 5 wickets in the second ODI match interrupted by rain. With this win, Ireland have also drawn 1-1 in the 3-match ODI series.
Batting first, the West Indies team set a target of 230 runs against Ireland. When Ireland went down to chase the goal, the race came.
After that, due to rain, the match happened according to the Duckworth-Lewis rule, the Irish team earning a revised target of 168 runs in 36 overs to win.
Harry Tractor and Andy McBrine played the inning well, Ireland chasing the goal in the 33rd for the loss of 5 wickets.
Bowling and batsman support team in West Indies vs Ireland 2nd ODI match
In the Ireland team opening of the team William Porterfield and captain, Paul Stirling got Ireland off to a great start.
The two made a 37-run partnership for the first wicket. Porterfield came out after scoring 26 and Sterling had 21.
Following this, Andy McBrine, who came in at number three, played a 35-run inning.
Harry Tector, who landed at number four, went undefeated at 54.
In the West Indies team, Akil Hossain took two wickets while Roston Chase, Romario Shepherd and captain Kieron Pollard each took one wicket.
Previously, Irish bowlers take all the West Indies wickets in 229 runs.
The Caribbean team could not even play the full 50 overs. The West Indies team was fighting for 111 runs with the loss of seven wickets.
World cup super league points table after West Indies vs Ireland second ODI match
In the 2023 Cricket World Cup Super League, England is ranked first, Bangladesh is second, and team Australia is ranked third.
Ireland is in fourth position, the West Indies team is in fifth place, while India is in sixth place.
With this victory, Ireland have secured 58 points in the World Cup Super League.
While the West Indies currently have 50 points in their account.