Ravindra Jadeja is one of the best all-rounders of team India when he is present on the ground cricket fans feel at ease that now he is present so the team can make a good score. Check Ravindra Jadeja IPL 2023 Salary.
He is a star player on the Indian cricket team he is the only player who is behind big victories India has achieved in recent times.
Ravindra Jadeja's nickname is Jaddu now he is known for his best and match-turning performance their fans love them very much.
In this article, we tell you Cricket stats, Personal information, and other information about Jadeja.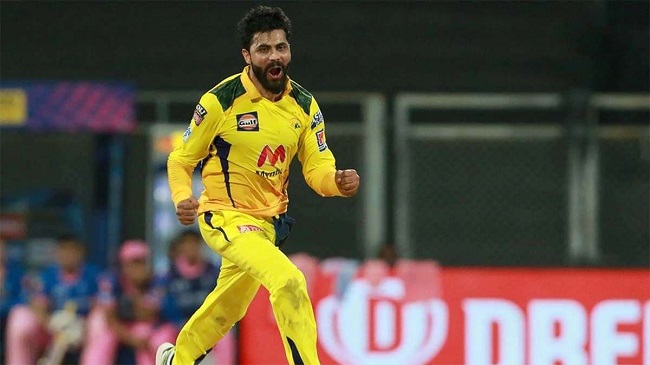 Cricket stats of Ravindra Jadeja
This is a balling allrounder who debuted in ODI on Feb 08 2009 against Sri Lanka.
Where he plays 168 matches and makes 2411 runs and takes 188 wickets with an average of 37.36.
Now in T20 cricket, he debuted on 10 Feb 2009 against Sri Lanka.
There he plays 58 matches and make 326 runs and take 48 wickets with an average of 27.46
In IPL he debuted on 19 April 2008 against Delhi Capitals where he played 200 matches.
There he makes 2386 runs and takes 127 wickets with an average of 30.05
Personal Information of Ravindra Jadeja
This all-rounder player of Team India Ravindra Jadeja he is born on 6 Dec 1988 right now he is 33 years old smart player.
He belongs to the Gujarati Rajput family in Navagam Ghed city of Jamnagar district in Gujarat, Lata Jadeja, and Anirudhsinh Jadeja are the parents of those mindblowing players.
Now talk about their body physique he is 5'8" in the color of hair and his eye is black in color.
On 17 April 2016 Jadeja tied the knot with Riva Solanki and nowadays their marital life is going on very well.
Now talk about their income which many of you want to know his net worth is $13 million, in Indian Rs, it is 97 crore.
Ravindra Jadejas' monthly income and salary is Rs 1.2 crore+, Yearly income is 16 crore+, now he is playing well in all matches and their fans expect the same in all upcoming matches and in IPL 2023.