Lando Norris is a popular and professional British-Belgian popular and professional racer who competes in Formula One. He walks his race under the British Flag where he has numerous championships to his name. Check here Who Will Lando Norris Drive For F1 in 2023?
Norris has a total of 306 career points and a single-pole position. The fastest laps for the racer is 3 where the first entry in formula one was made by the player at the 2019 Australian Grand Prix.
There are numerous championships to his name like the MSA Formula Championship in 2015, Toyota Racing Series, Eurocup Formula Renault 2.0 Northern European Cup in 2016, and many more.
This season 2023 is all set to launch with the races of Formula 1. Check out more details about who will Lando Norris Drive for in the 2023 season of the F1.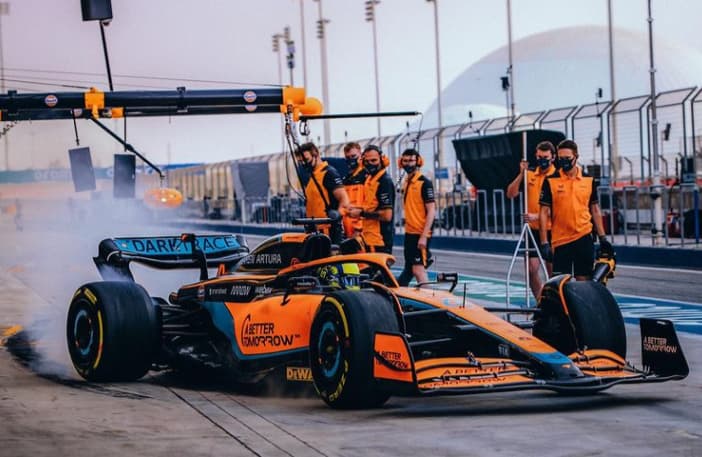 Who Will Lando Norris Drive For in 2023?
2023 team for the Formula 1 is ready now as all the teams have selected their respective drivers for the season. The Grand Prix will be starting off with the matches soon.
Norris will be continuing with the McLaren where the car number is 04. The player has numerous championship titles to his name. Check this page for more details about his championships in the racing event.
Norris ended in the 6th position for season 2023 with a total of 160 points.
Lando Norris Previous Series
2017-18: FIA Formula 2 Championship
2016-17: FIA F3 European Championship
Eurocup Formula Renault 2.0 2016
2016: Formula Renault 2.0 NEC
2016: BRDC British Formula 3 Championship
Toyota Racing Series 2016
2015: MSA Formula
2015: BRDC Formula 4 Autumn Trophy
Italian Formula 4 Championship
2015: ADAC Formula 4 2015
2014: Ginetta Junior Championship
Championship Titles
2017: FIA F3 European Championship
2016: Eurocup Formula Renault 2.0
Formula Renault 2.0 NEC 2016
2016: Toyota Racing Series
2015: MSA Formula
2014: Karting World Championship
Lando Norris Awards
2021: Autosport British Competition Driver of the Year
2020: Autosport British Competition Driver of the Year
2019: Autosport British Competition Driver of the Year
2017: Autosport National Driver of the Year
2016: McLaren Autosport BRDC Award
2016: Autosport British Club Driver of the Year