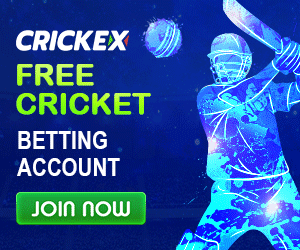 Due to BCCI, a selector of Team India Abe Kuruvilla gives Resignation he abruptly left his post. He was part of the selection committee headed by Chetan Sharma.
Two reasons are coming out behind leaving the post, that is the new rule of BCCI is being considered.
According to this, no person can be included in the selection committee of cricket for more than 5 years.
He was selected as the selector of Team India from the weight zone in December 2020. Let us tell what is the whole matter.
New Rule of BCCI because of which Ae Kuruvila take resign
The BCCI officials did not know about this new rule of the board. He also came to know about it when Sanjeev Gupta, a former member of Madhya Pradesh Cricket Association, complained about it in January.
After leaving the post of Kuruvilla, only 4 members are left in the Indian Selection Committee – Chetan Sharma, Sunil Joshi, Harvinder Singh, and Debashish Mohanty.
According to the rules of BCCI, no member can stay in a committee for more than 5 years. Due to this Abe Kuruvilla had to leave his post.
Abe Kuruvilla was selected as the selector of Team India from West Zone in December 2020. According to media reports, his term has been completed.
Abe Kuruvilla resigned from the post due to BCCI
Former India fast bowler Abey Kuruvilla has abruptly left the selector post of Team India. There is a team of five members who choose the men's senior cricket team of India.
Now Abe Kuruvilla is no longer a member of this committee. Actually, there is a selector from each zone in the selection committee.
West Zone selector Abey Kuruvilla, one of the same group of five who selected India's men's senior cricket team, has left his post.
After the exit of former Indian fast bowler Abe Kuruvilla, the BCCI is now looking for a new selector in his place.
Former Mumbai fast bowler Kuruvilla was selected as the selector of Team India from West Zone in December 2020.
Prior to that, he was the chief selector of the Junior Selection Committee, a post he had held for 4 years.
During his tenure, Team India won the Under-19 World Cup title in 2012 under the captaincy of Unmukt Chand.