Argentine footballer Lionel Messi tops Forbes' list of highest-paid players. French club PSG star forward Messi is ahead of American basketball player LeBron James and Manchester United's Cristiano Ronaldo on the Forbes annual list. While the Indian cricketing legend Virat Kohli is the only Indian who made their position on the list.
Messi removed Irish mixed martial artist Conor McGregor from the top. Messi earned 130 million dollars (about Rs 1007 crore) in the last 12 months. McGregor is not even in the top-10 this time.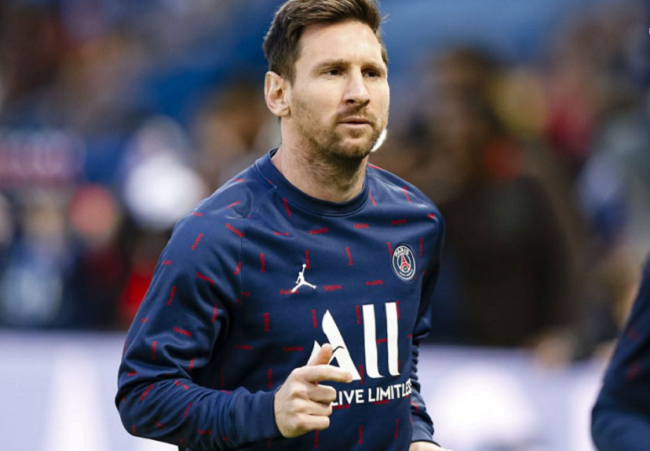 Forbes Highest Paid Athlete 2023: Messi On The Top
The world is facing the COVID-19 pandemic for the last 3 years. Due to these past two years players, and sports boards all have faced financial losses. However, Argentine footballer Lionel Messi crosses all the challenges and made his position at the top by replacing McGregor. He currently is part of PSG team.
This time the earnings are the third-highest
This time the 10 highest-paid players earned a total of $992 million (about 7,688 crores). There was a decline of 6% in comparison to 2023. This time the total earnings of the top-10 players in the third highest. It was $1.06 billion (about 8,210 crores) in 2018 and $1.05 billion (about 8,130 crores) in 2023.
Virat is the richest cricketer
There has been no dearth of earnings for Virat Kohli, who is going through his bad phase in cricket. According to the latest report released by sports business website Sportivo, Virat Kohli is at number 61 on the list of highest-paid players in the world. Virat Kohli is the only cricketer and the only Indian player on this list.
According to the report, Virat has earned a total of R$262 crores ($33.9 million) this year from advertisements, salary, and prize money. In this, Virat has earned Rs 22 crore from salary and prize money and the remaining Rs 240 crore from advertisements.