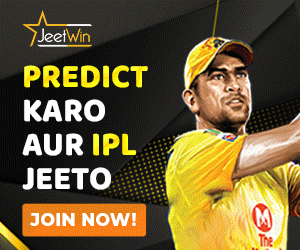 Indian Premier League is a popular and professional cricket tournament that is rolling out this season. The matches for the league are rolling out currently for the season. It is the Twenty20 format of the event kicking off with the matches this evening.
The tournament will be in the Round Robin format with the group system and playoffs. There is a total of 10 teams taking part in the league where the current champion is the Chennai Super Kings.
The most successful team in the league is the Mumbai Indians.
Check out more details about the Indian Premier League updated points table and other information here on this page.
Indian Premier League Updates Points Table 2023
Gujarat Titans are in the top position of the IPL points table where the team has won a total of 07 matches. They are the winner for 06 matches and have lost a single fixture of the time.
The NRR for the team is +0.396 with a total of 12 points. The team in the second position on the points table is the Sunrisers Hyderabad. The team is the winner of 05 matches and has a total of 10 points on the league table.
Another one of the points tables is the Rajasthan Royals with a total of three points. The team has a total of 10 points on the league table.
| | | | | | |
| --- | --- | --- | --- | --- | --- |
| Team | Matches Played | Won | lost | NRR | points |
| Gujarat Titans | 07 | 06 | 01 | +0.396 | 12 |
| Sunrisers Hyderabad | 07 | 05 | 02 | +0.691 | 10 |
| Rajasthan Royals | 07 | 05 | 02 | +0.432 | 10 |
| Lucknow Super Giants | 08 | 05 | 03 | +0.334 | 10 |
| Royal Challengers Bangalore | 08 | 05 | 03 | -0.472 | 10 |
| Delhi Capitals | 07 | 03 | 04 | +0.715 | 06 |
| Kolkata Knight Riders | 08 | 03 | 05 | +0.080 | 06 |
| punjab kings | 07 | 03 | 04 | -0.562 | 06 |
| Chennai Super Kings | 07 | 02 | 05 | -0.534 | 04 |
| Mumbai Indians | 08 | 00 | 08 | -1,000 | 00 |