Whether it is a basketball court, tennis court, volleyball court or various other types of sports courts, they are not only a stage for athletes to display their talents and exercise, but more importantly, they are the embodiment of the athlete's spirit and personality. Nowadays, more and more people take into account the degree of customization and the reflection of individuality when building sports courts. But how to make a sports court that is both professional and personal? Let us understand the process of this construction together.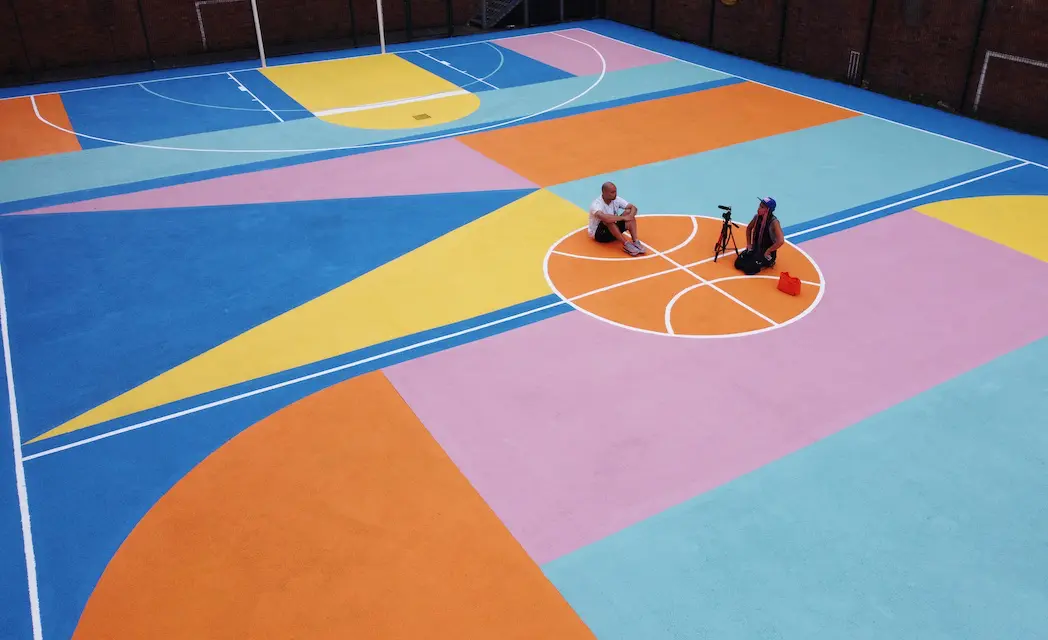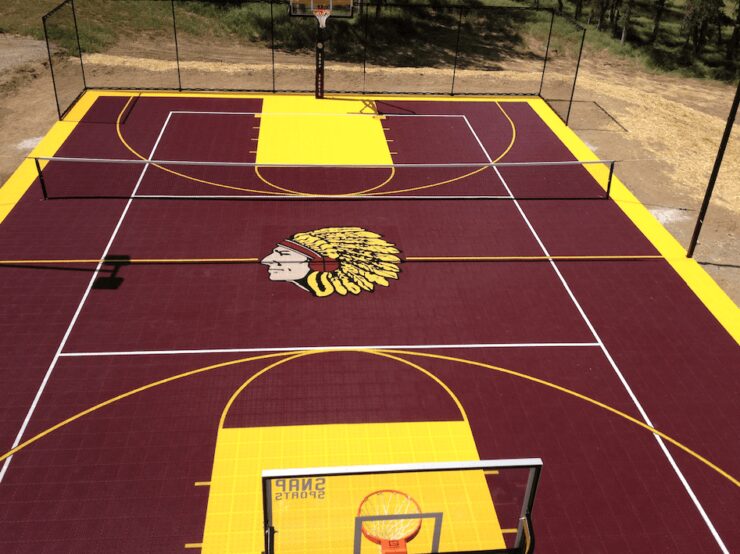 Determine the theme that the playground wants to express
Different people want to express different things when building sports courts. For example, public basketball courts and park basketball courts are very inclusive places where anyone can play. However, the sports court of the basketball training school needs to promote the spirit of the club and motivate the players to train harder. If it is a private basketball court, it is usually built in the backyard, so people pay more attention to whether they can add their favorite colors and their favorite team logo. Finally, if it is a commercial sports court, the builder needs to express the logo of the commercial activity and the goal of publicity. Before building a personalized stadium, you can clarify the theme you want to express.
Determine the color of the playing court
The psychological impact of color on mood is well documented. For example, red is often associated with energy, passion and determination. Blue, on the other hand, is calming and promotes concentration. Clever use of color can both inspire the player and create an impressive visual spectacle for the viewer. Usually, you can set different colors in the penalty area and other areas of the basketball court to distinguish them and ensure a good enough color matching. If you need to calmly think about how to improve your exercise skills, you can choose some lighter colors. If you want to show your love for the sport or want to show your athletic prowess and make everything more pop, we recommend you to go bold and choose some dark colors to match.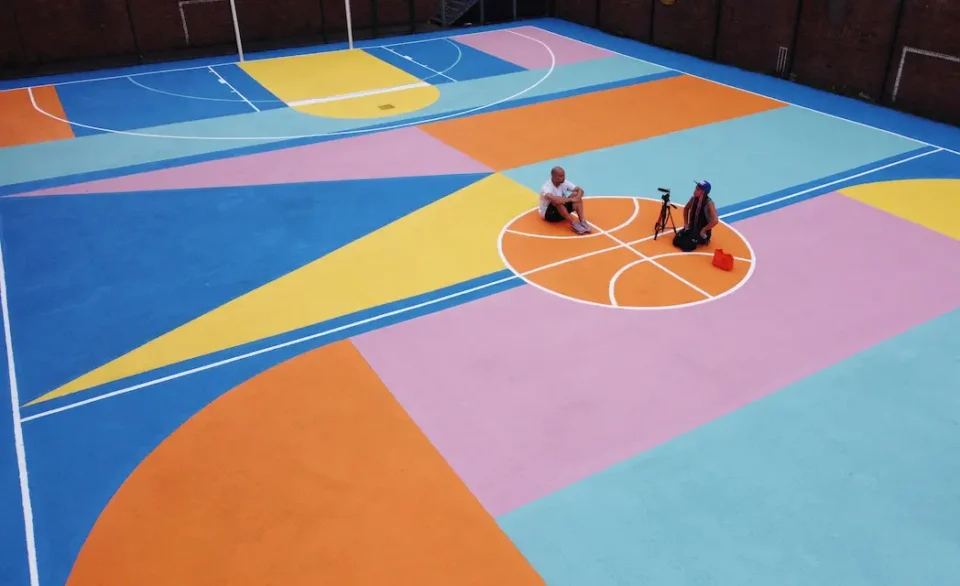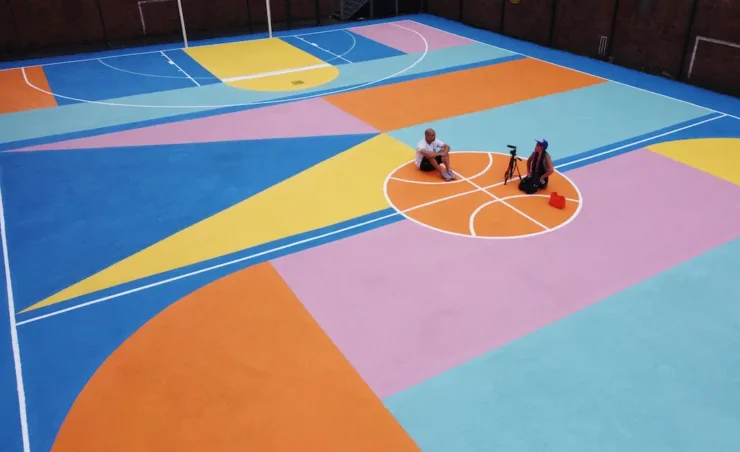 Customized logo
Usually, people can add their favorite logo, signature, graffiti, etc. in the middle of the court. If you are a fan of Kobe, you can not only add the Black Mamba logo but also the Lakers logo or Kobe's signature on it. Of course, the basketball court including the jordan logo is the choice of most customers. If you want to further express your personality, you can even design your own and family logo and add it to the sports court. How to add a logo on the sports court? Most of the sports court flooring suppliers provide this project service, for example, ZSFloor Tech will draw the game line in advance according to the customer's requirements before delivery and customized logo.
Next, consider feature personalization. For example, if the venue is primarily used for night games, invest in a state-of-the-art lighting solution. If the team is known for its long-distance goals or three-pointers, designing the stands allows spectators to have a clear view of these key areas of the court.
Court Dimensions and Finishes
A sports court with personality can also be realized by changing the size and function of the sports court. You can turn it into a multi-functional sports court, for example, add tennis, pickleball, hockey game lines to the basketball court, so that you have a sports court and can enjoy the fun of multiple sports. In addition, we suggest that you can add your own decorations on the playground to make it unique. For example, you can add your own graffiti on the wall, add photo settings around the stadium to make it available at night, or add a ball machine, scoreboard, etc. to make it more professional.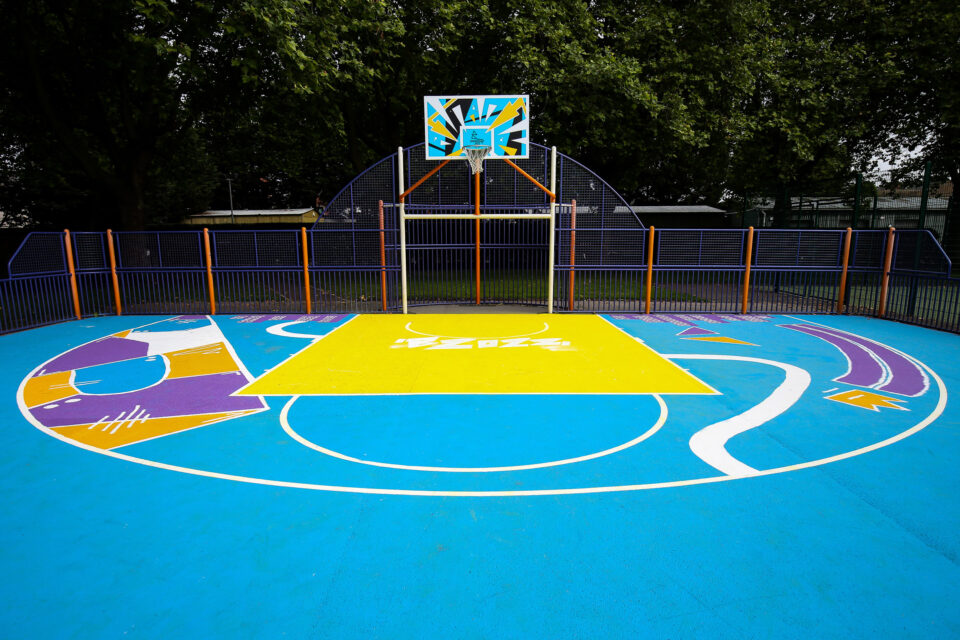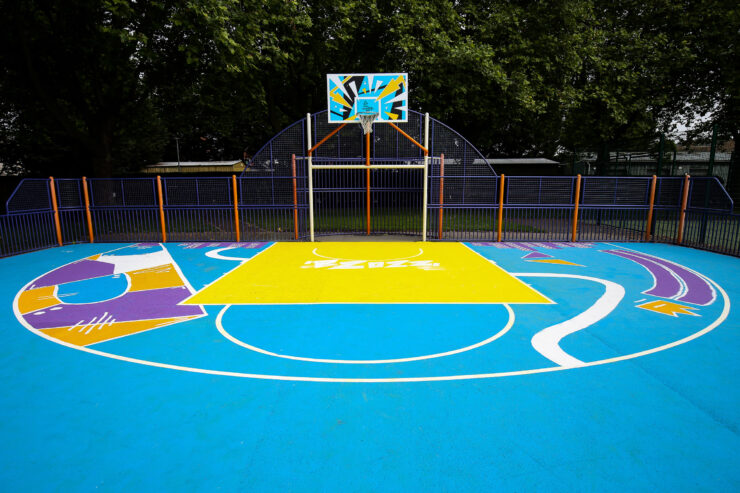 So whether you're a sports facility manager, coach, or die-hard fan, consider these tips for transforming your playing court from a generic function area into a vibrant, personalized space that truly represents your team spirit.