Tamil Nadu Premier League is a popular Twetny20 cricket league that is all set to roll out the matches. The fixtures are launching season 06 of the league in 2023. Check Tamil Nadu Premier League 2023 Start Date.
The current defending champions for the league are the Chepauk Super Gillies who are the winners of 3 titles. It is going to be a round-robin league and playoffs format of the tournament rolling out soon.
Check out more details about the Tamil Nadu Premier League 2023 Start date, team list, owners, and the most successful team information here on this page.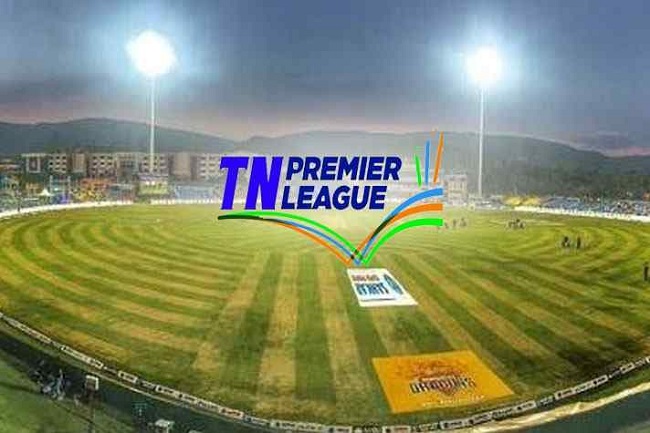 Tamil Nadu Premier League 2023 Start Date
The matches for season 2023 have been announced, check the complete details in the Table.
| | |
| --- | --- |
| Dates | 23 June – 31 July 2023 |
| Cricket format | Twenty20 |
| Participants | 8 |
| Matches | 32 |
Tamil Nadu Premier League 2023 Team List
There are 8 participating teams in the league. Where all the teams are set to roll out their game plays for the season. There are 8 franchise-based teams that take part in the league.
Here is the list of teams taking part in the league along with the city, captain, and coach for the team.
Team
City
District
Captain
Coach
Salem Spartans
Salem
Salem
Darryl S
Ferrario
B Ramprakash
iDream Tiruppur
Tamizhans
Tiruppur
Tiruppur
Rahil Shah
Tinu Yohannan
Dindigul Dragons
Dindigul
Dindigul
Hari Nishaanth
Subramaniam Badrinath
Lyca Kovai Kings
Coimbatore
Coimbatore
Shahrukh Khan
Sriram Somayajula
Chepauk Super Gillies
Chennai
Chennai
Kaushik
Gandhi
Hemang Badani
Trichy Warriors
Tiuchirapalli
Tiruchirapalli
Rahil Shah
Tinu Yohannan
Nellai Royal
Kings
Tirunelveli
Tirunelveli
Baba Aparajith
A.G. Gurusamy
Siechem Madurai
Panthers
Madurai
Madurai
Arun Karthik
Bharath Reddy
Tamil Nadu Premier League 2023 Owners
The owners of the teams are out. Every franchise comes under the ownership of the league. The teams are popularly also known by the owner's name.
Here is a list of all the owners of the Tamil Nadu Premier League 2023 participating teams.
| | |
| --- | --- |
| Team | Owners |
| Salem Spartans | Vivo Chennai South Distributors Selvakumar M |
| Chepauk Super Gillies | Metronation Chennai Television Private Limited-Dailythanthi |
| Lyca Kovai Kings | Lyca Productions |
| Dindigul Dragons | Take Solutions Ltd |
| Trichy Warriors | Ruby Builders |
| iDream Tiruppur Tamizhans | iDream Cinemas and iDream Properties |
| Siechem Madurai Panthers | Pooja Damodaran |
| Nellai Royal Kings | Crown Forts Limited |
Tamil Nadu Premier League 2023 Most successful team
One of the most successful teams in the league is the Chepauk Super Gillies. The team has been in the winner position for the league three times in total.
The club comes under the ownership of Metronation Chennai Television Private Limited. The home ground for the league is the M.A. Chidambaram Stadium which is in Chennai city in India.
The captain of the team is Kaushik Gandhi and the coach of the team is Heman Badani.