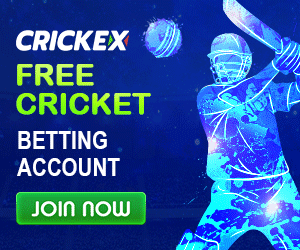 Football has changed dramatically with its playing style and popularity all across the globe. The game is more popular than any other game played in the World. Fans support the club in numbers. The superiority of the game has increased substantially with other leagues such as Serie A, EPL, attracting fans with the level of football that mesmerizes people. Check Top 10 Best Football Domestic Team in the World Right.
Some of these clubs all across Europe have large fan bases and attract audiences and global attention. With ever-increasing money input in the game, the level of football continues to rise.
With this in mind, we would look at the Top 10 best Domestic Football teams currently dominating the game.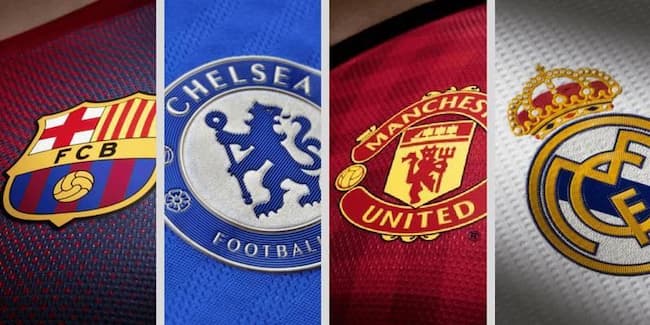 Top 10 Best Football Domestic Team in the World Right
10.Ajax
The Dutch side has enjoyed a phenomenal run to the Champions League semi-finals in 2019. The side assembled was broken up and splintered across Europe with various players shifting in big clubs, but highly-rated boss Erik ten Hag has rebuilt the squad and won all six Champions League group stage games this term.
Part of the less prestigious Dutch league, Ajax, unfortunately, has a lower level than most teams on this list, but they remain formidable in European football.
9. Manchester United
United was on an upward path last season. They finished second in the Premier League, lost in the Europa League final, and with Bruno Fernandes in sensational form and terrific young signings like Jadon Sancho arriving at the club along with Cristiano Ronaldo – things were looking great.
But this season hasn't panned out in an expected manner. Reports of unhappiness are never far away but United is not in decline. They still have a squad brimming with excellent talents deeply lacking confidence and a new manager could take them back to the top.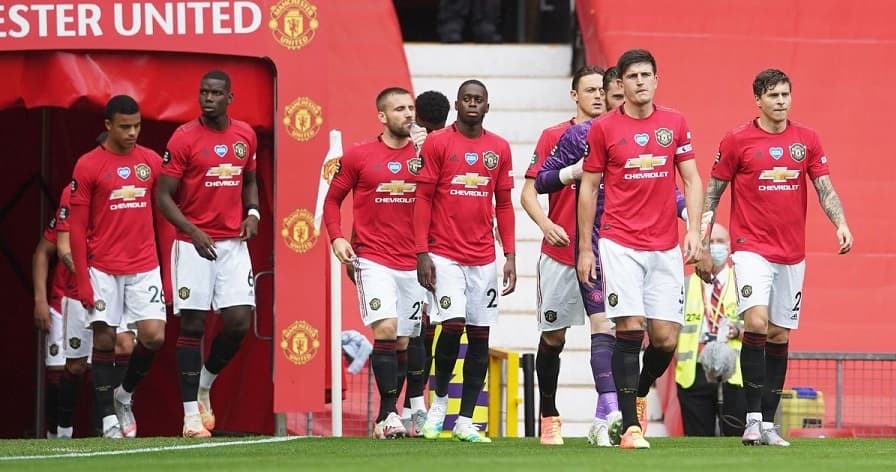 8.Juventus
Ever since the beginning of the pandemic, Juventus have struggled to retain their glory days with a lack of transfers along with a style of football not suiting the team.
They sit fourth in Serie A right now, one place below where they finished the 2020/21 campaign, but a transitional period post-Cristiano Ronaldo shouldn't erase their strong standpoint in continental football. The form is temporary, class is permanent.
Despite the league form, Juventus have remained fairly consistent in the Champions League and will feature in the Round of 16 once more after five wins in six group stage clashes. With the incoming of Vlahovic, they certainly could be one to watch.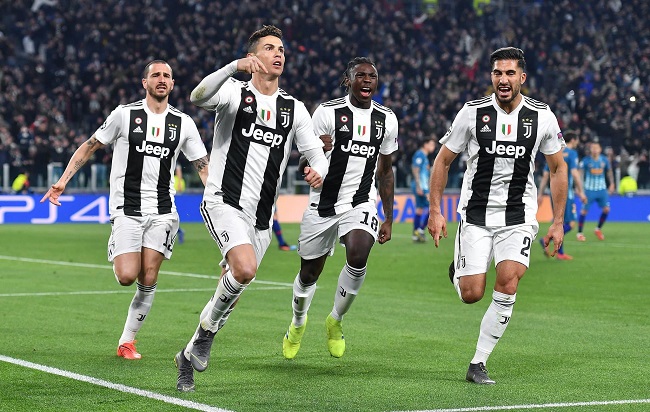 7. Inter
Antonio Conte and Romelu Lukaku's summer departures threatened to leave Inter fragile. After so many years, they had finally returned to the summit of Italian football.
Inter have lost just two games in Serie A this term. They currently lead the league and into the knockout rounds of the Champions League facing Liverpool.
Simone Inzaghi has extracted plenty of goals from Lautaro Martinez and summer-signing seasoned 35-year-old Edin Dzeko to maintain his team's place at the top of the tree. They have yet to properly splash the £160 million which they received from the Lukaku and Achraf Hakimi deals in the summer to Chelsea and PSG.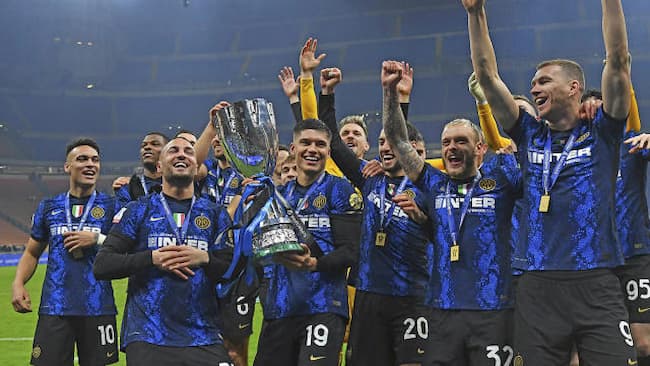 6. Real Madrid
Carlo Ancelotti's side still remains a formidable force in Spain and in Europe at a time when their fierce rivals Barcelona have struggled from identity loss.
Karim Benzema, Toni Kroos, Marcelo, and Luka Modric still form the spine of the team. They are on the top of the league as well as their Champions League group. Vinicius Junior along with other youngsters has hit deadly form and boasts one of the brightest futures.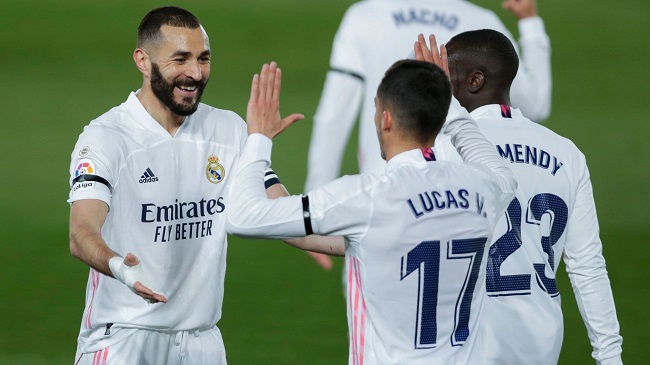 ALSO CHECK: 5 Best Football Players Ranking in the World Right Now Based on Ratings
5.Chelsea
The reigning Champions League winners are still high up on the list. It's the hardest club competition to win and they defied all the odds to win it.
Thomas Tuchel's side knows how to fight and grind out results in knockout ties. It's why they have won Europe's top honor along with Finals in domestic competitions.
Injuries have played a part this season, but they're still in good shape to finish the season-high in the Premier League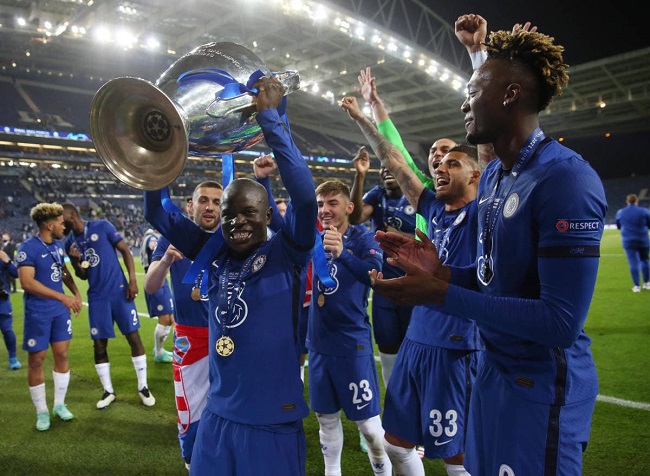 4. PSG
PSG is a big team in Europe right now. There is no doubt about it. With several superstars in the squad along with Lionel Messi, they are the team to beat.
Their form hasn't been phenomenal in Ligue 1 and the Champions League alike, they've done enough in the competition, but defeating Manchester City this season was a statement of sorts
Any team that consists of Kylian Mbappe, Neymar, Lionel Messi along with Sergio Ramos among the ranks still remains favorites on the world stage. Of course, that puts pressure on Mauricio Pochettino to succeed.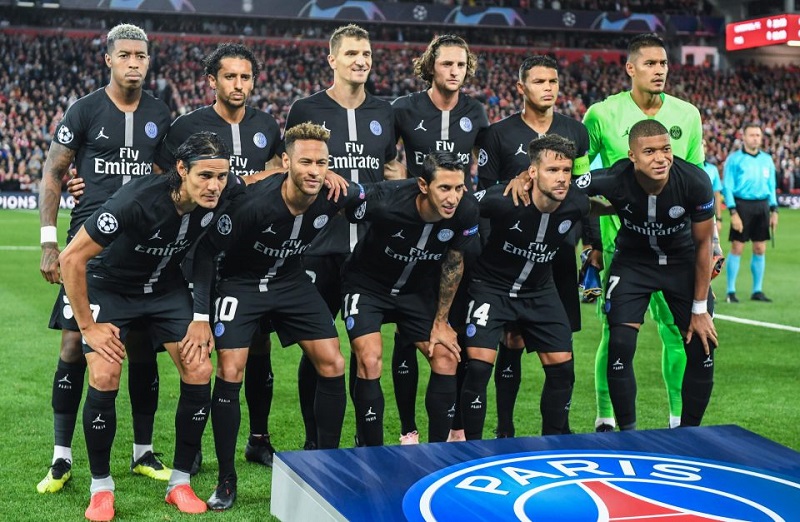 3.Liverpool
Liverpool has the hottest player in world football right now among their attacking ranks along with the January signing Luiz Diaz from Porto.
Mohamed Salah is deadly this season. The Egyptian Superstar has produced some of the most outrageous performances this season. Sadio Mane has picked up in 2023/22 and Diego Jota has slotted in beautifully with the attacking forces.
There are some issues in defense that should be resolved in the second half of the campaign. However, Liverpool is still in contention to win big prizes this term.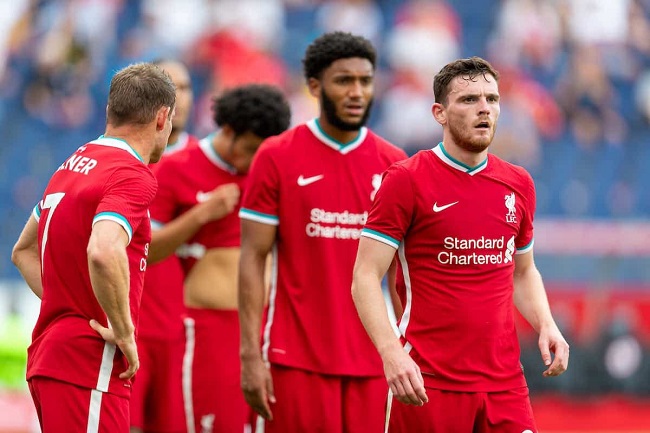 2.Bayern Munich
With nine consecutive Bundesliga titles along with five German Cup titles and two Champions League trophies, Bayern Munich is a consistent force in Europe.
They have the world's best striker, Robert Lewandowski, who missed out on a potential Ballon D'or after the committee decided to abandon for 2020 after scoring 41 goals in just 29 league games last season.
The Polish striker has picked up 20 goals in 18 matches this season. He is the ultimate natural striker and so long as he remains at the club, they have every chance for potential trophies this season.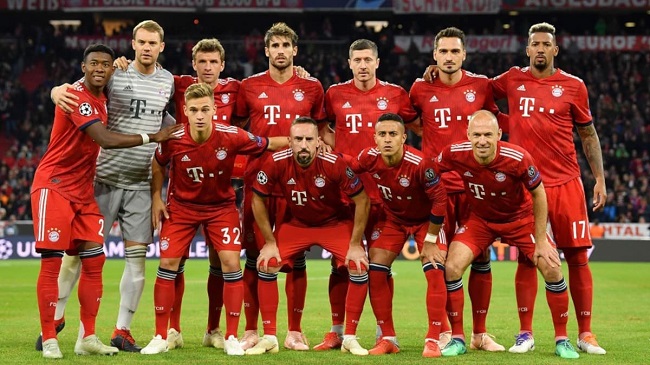 1. Manchester City
Manchester City continues to find new ways to win football matches with such simplicity. Every time something is not right, their manager changes the system and the team finds its magic again. This season, even without playing with a proper number 9, they are still favorites to win the Premier League.
With the addition of a new striker next season, they could leave everyone aside and win the only trophy they want: the Champions League.