Football is the world's most popular and number one ranked game. Very Leagues are popular along with FIFA Football. Here we are going to explain about Premier League vs Bundesliga Prize Money comparison.
Bundesliga is a German football league. Which is the topmost German league. Bundesliga was founded in 1962 By Deutscher fußball-bund, but now operated by Fußball-Bundesliga.
Bundesliga comprises of total 18 clubs. It is the world's number one football league in terms of Average audience attendance. According to UEFA Bundesliga ranked number 4 In the top football league in Europe, this league broadcast in More than 200 countries across the world.
English Premier League or popularly known as the Premier League is an England-based football league. It is a top football league among the English football league.
The premier league was founded in 1992. It comprises of total 20 clubs. It works on the system of Promotion and relegation. the season takes place From August to May and each team plays 38 matches.
Premier League is the most-watched football league in the world, it is broadcast in more than 210 countries across the world.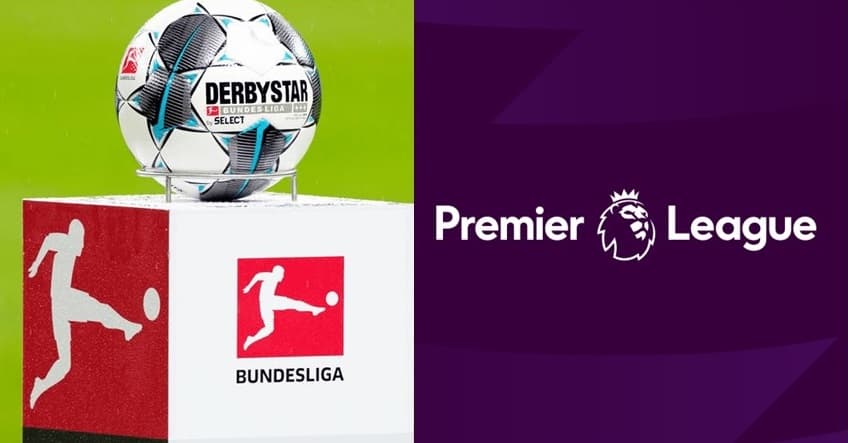 Bundesliga prize money
From Domestic TV rights €4.64 billion
From international TV rights deal €1 billion
Previous deal from 2017 to 2023 worth €2.51. Now there is a rise of 85% in the domestic tv rights. The new deal is sign for €4.64 billion.
Television Revenue of €1.4 billion is distributed to 18 German clubs per year.
70 percent of domestic tv rights revenue is distributed based on club performance in the last five season
Premier League prize money
Following is the distribution of Domestic TV Money (£1.8 billion)
50% of the total prize money divided equally (That's around £38 million each for all 20 clubs)
25% of prize pool will divide based on Merit according to final league position in 2020-21 season (That's around £2 million for 20th place team rising higher by £2m for every position all the way to £24 million for the champions)
25% of prize pool divided as facility fee: to all clubs depending on how many times teams match was shown live. (ie around £1 million for every live game or guaranteed £10m if a team only had 10 or less live matches)
The overseas TV money distributes in all clubs equally which is around Following is the distribution of £1.8 billion.