League matches of any country are very popular among them, now we are talking about IPL 2023 vs PSL 2023 their prize money difference between these two teams. Check Prize Money difference Between IPL 2023 vs PSL 2023.
IPL 2023 is going to start in March and PSL 2023 ends with the winning of Lahore Qalandars but in every pitch, Pakistan and India are big rivals.
This is the only reason because of which cricket fans of both countries are competing for that which league earns more money and player of which league plays well.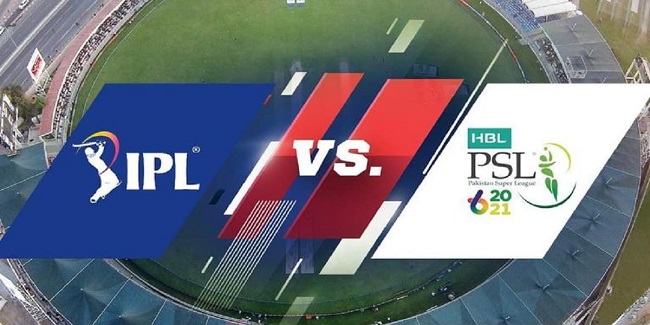 Prize money of IPL 2023 vs PSL 2023
PSL 2023 ends with the winning of Lahore Qalandars, who lift this trophy he got INR 3.40 crore approx.
In IPL 2023 winner will get a whopping prize of INR 20 crore.
2023 winner Chennai super kings got Rs 20 crore as prize money it simply means that the IPL winning team prize money is approx five times more than PSL.
If we see wish on many players then they wish to play IPL, on the other hand, PSL has taken more popularity in last years.
Due to some political issues, Indian players aren't permitted to feature in overseas leagues and BCCI didn't allow Pakistan players to play IPL due to some political tensions.
Big difference between IPL 2023 vs PSL 2023
We already know that Pakistan and India are some of the biggest rival teams in the history of world cricket, this is the reason why cricket fans of both countries compare their players and now their league matches.
If we talk about league matches then both leagues feature great players and their performance is also mind-blowing.
If we compare the Prize money of both leagues then there's a massive gap in the prize money of the two tournaments.
This season of IPL is a bit different from others because two new teams are now part of this marquee tournament, Lucknow and Ahemdabad.
KL Rahul and Hardik Pandya are both teaming respectively, Gautam Gambhir is the mentor of the Lucknow team, Faf du Plessis is now captain of the RCB team.
Suresh Raina is not part of IPL 2023 because they are not called in the Mega auction.