Bundesliga is a football league in Germany. Bundesliga is the primary football competition of Germany. It has a total of 18 clubs and operates on a system of promotion and relegation with the 2. Clubs of Bundesliga won 8 UEFA champions league, 6 UEFA Europa League and 2 FIFA club world cup and many more. Check here German Bundesliga 2023 Prize Money Breakdown.
Bundesliga has 18 clubs and FC Bayern Munich is the most famous and popular club in Germany. Bayern Munich won the most number Bundesliga titles its not wrong if we say that it is the strongest club in Germany. It is a top national league ranked 4th according to UEFA's league coefficient ranking in 2020/21.
German Bundesliga 2023 Prize Money Breakdown
Finally, there is an increase in the prize money of the Bundesliga. The league now officially adopted a new model for revenue. This model will help the league to recover the losses which cause due to covid-19.
Bundesliga has a new TV rights deal with DAZN and Deutschland for €1.16 billion per year, for four years. The prize money of the league in season 2023 is €1.16 billion. 70% of the total prize money will be distributed among the 18 clubs. And remaining 30% will be distributed on leagues positions standing.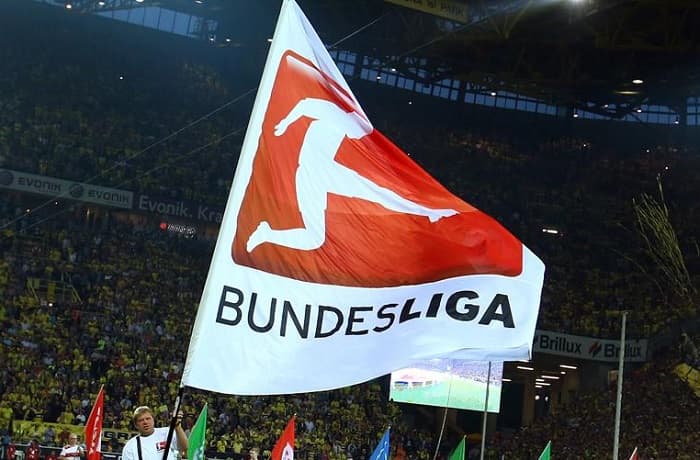 Deals from 2023 – 2025
| | |
| --- | --- |
| Duration | 2023 – 2025 |
| Domestic TV Rights | €4.64 billion |
| International TV Rights | From international TV rights deal €1 billion |
| % increase from last 4-year deal | Previous deal from 2017 to 2023 worth €2.51. Now there is a rise of 85% in the domestic tv rights. The new deal is signed for €4.64 billion. |
| Yearly distribution | Television Revenue of €1.4 billion is distributed to 18 German clubs per year. |
| Distribution model | 70 percent of domestic tv rights revenue is distributed based on club performance in the last five seasons. |
Last four years deals (2017-2021)
| | |
| --- | --- |
| Duration | 4 years (2017-16 to 2020-21) |
| Domestic TV Rights | €4.64 billion |
| Overseas TV Rights | Not yet announced but €1 billion is expected from the overseas deal. |
| % increase from last 4-year deal | The new deal sees an 85% increase in the domestic tv rights money taking it to a massive €4.64 billion compared to just €2.51 billion from the last deal. |
| Yearly distribution | €5.5 billion will be divided into 4 parts and that takes a yearly TV money pool distributed to 18 clubs around €1.4 billion a year. |
| Distribution model | 65% of the yearly pool is divided equally while the other 35% is divided according to league positions in the last 5 years. |
Bundesliga Kit sponsor in 2023
| Clubs | Sponsor Kit 2023/22 |
| --- | --- |
| VfL Wolfsburg | volkswagen |
| FC Bayern | Telekom |
| Borussia Dortmund | 1&1 and Evonik* |
| RB Leipzig | Red Bull |
| VfB Stuttgart | Mercedes-Benz Bank |
| Borussia M Gladbach | Flatex |
| Hertha BSC | autohero |
| 1. FC Cologne | Rewe |
| EintrachtFrankfurt | Indeed |
| Bayer 04 Leverkusen | Barmenia |
| TSG Hoffenheim | SAP |
| FC Augsburg | wwk |
| 1. FSV Mainz 05 | Kömmerling |
| SC Freiburg | Schwarzwaldmilch |
| Union Berlin | aroundtown |
| Arminia Bielfeld | Schuco |
| VfL Bochum | Vonovia |
| SpVgg Greuther Fürth | Hofmann Staff |