Indian Super League (ISL) 2023-22 is a popular and professional football tournament starting with the matches for the season. It is going to be the 8th season of the league which is all set to roll out the matches. Check ISL 2023 Prize Money Breakdown.
The matches for the season have started this November 19, 2023, and will continue with the fixtures until March 20, 2023.
The tournament will be hosting a total of 110 matches in total where the goal scores are 344. The prize money for the league is distributed where the matches are set to be hosting the fixtures.
Check out more details about the Indian Super League 2023 Prize Money Breakdown and more details here on this page.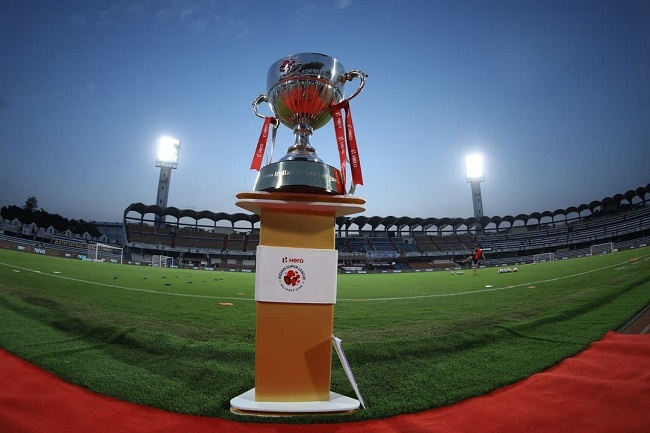 Indian Super League 2023 Prize Money
The format for the prize distribution of the Indian Super League is modified since the previous season. For the previous season, the prize money was increased up to 3 Crores in Indian currency and there was an introduction of the Shield Winners in the league.
In the previous season, they introduced the concept of Shield Winner where the winner of the tournament receives the prize money and the trophy.
And the team topping the table will be getting the title of Shield Winner of the league. The football association has allocated a total of 3.5 crores to the winner of the league.
The champions of ISL will get the prize money of 6 crores which was previously up to 8 crores. The runners-up of the league will get the prize money of 4 crores and the teams making it to the semi-finals will be getting the prize money of 1.5 crores.
Also, the winners of the tournament will be representing India at the AFC Champions League. Check out the details about the Prize Money breakdown for 2023-22.
| | |
| --- | --- |
| Indian Super League Winner | Rs 6 crore |
| Shield Winners | Rs 3.5 Crore |
| Runner Ups | Rs 3 Crores |
| Semi Finalists | Rs 1.5 Crore |
There are other award winners for the tournament which are listed here below. Various positions get the award during the game in ISL.
| | |
| --- | --- |
| Best Pitch Award | Rs 10 Lakhs |
| Hero of the League | Rs 5 Lakhs |
| Golden Boot Winner | Rs 3 Lakhs |
| Golden Glove Winner | Rs 3 Lakhs |
| Emerging Player of League | Rs 2.5 Lakhs |
| Fittest Player of the League | Rs 2.5 Lakhs |
| Winning Pass of the League | Rs 1 Lakh |
| Winning Team Match Bonus | Rs50,000 |
| Man of the Match | Rs50,000 |