the women's FIFA World Ranking is a ranking system for women's national teams, currently led by the US national team. The soccer body for international soccer, FIFA, published the women's rankings for the first time in 2003. These rankings are published four times a year. year and depend on recent performances. Check out the top 20 women's national teams in the world in the 2023 FIFA world rankings.
A points system is used, with points being awarded based on the results of all FIFA-recognized full international matches. The ranking system has been revamped several times.
The women's game has seen a surge in viewership in recent years with the recent world cup in 2019 generating over 14 million viewers worldwide. This number was very high considering the unfavorable time difference of the games in different countries.
It is a complex formula to calculate FIFA rankings. The overall score is based on factors. These are the importance of the party, the strength of the opposition and the confederation. Currently, the ranking is sponsored by Coca-Cola.
Take a look at the top 20 ranked teams in women's football teams in the 2023 FIFA world rankings. Also, check out the top 20 ranked men's football teams in the 2023 FIFA world rankings.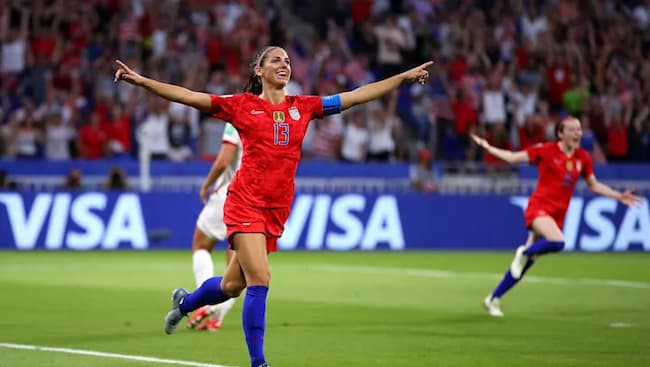 The 20 best women's national teams in the world in the FIFA world rankings 2023
The United States women's soccer team is currently considered the best women's soccer team in the world. The team, which played its first match in 1985, has been the most successful team. They have won a total of four FIFA Women's World Cups, most recently in France in 2019, as well as four women's Olympic gold medals.
The US team is successful not only on the field but also off the field. They have generated revenue of more than $50 million, more than their men's teams. The vast majority of this revenue was generated from deals with Nike, McDonald's and Coca-Cola.
| | | |
| --- | --- | --- |
| Rank | equipment | Points |
| one | USA | 2,119 |
| two | Sweden | 2,080 |
| 3 | Germany | 2,070 |
| 4 | Netherlands | 2,021 |
| 5 | France | 2,039 |
| 6 | Canada | 2,007 |
| 7 | Brazil | 1,978 |
| 8 | England | 1,974 |
| 9 | Korea DPR | 1,940 |
| 10 | Spain | 1,936 |
| eleven | Australia | 1,935 |
| 12 | Norway | 1,931 |
| 13 | Japan | 1,915 |
| 14 | Denmark | 1,880 |
| fifteen | Italy | 1,872 |
| sixteen | Finland | 1,834 |
| 17 | Swiss | 1,832 |
| 18 | South Korea | 1,817 |
| 19 | China | 1,814 |
| twenty | Belgium | 1,808 |