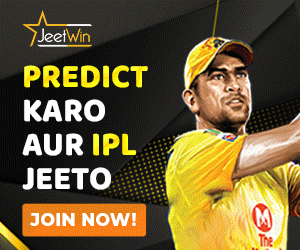 The Indian Premier League has been giving fans a lively cricket gift for the last 13 years. For which, even after so many years, the enthusiasm to show IPL has not waned. Rather the enthusiasm is growing day by day. Where fans wait all year to see when the IPL will come. Check Which is the lowest score in IPL?
In IPL, only the winning side is not seen. In fact, there is a statistic of who is lagging behind. Experts discuss throughout the match why they are lagging behind. And the biggest thing is that the team we are talking about has been lagging behind for many years, not just one or two years.
Which is the lowest score in IPL?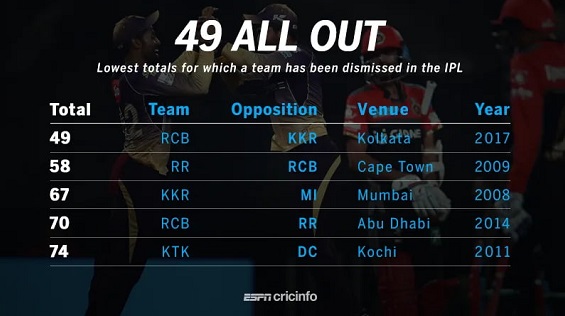 So today we will talk about the score which is the lowest score in the history of IPL to date. And you might be surprised to think that the captain of this team is the current captain of our Indian team.
You're right, I'm talking about Royal Challengers Bangalore. When this team was formed, the fans had high hopes for it. But as the day progresses, the hope diminishes little by little.
However, now we will see when their lowest score was the highest.
RCB VS KKR In 2017: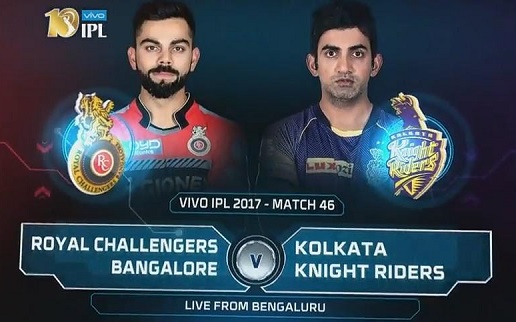 RCB may never forget 2017. They fell to the ground in this year's match. The reason is the lowest score. However, RCB was not in a position to lose the match.
After losing the toss that day, KKR was asked to bat first. And Sunil Narine was the first opener to bat. Greatly Sunil gave his team an incredible start. But after a comfortable 65 for 1 in 5.3 overs, KKR was surprisingly reduced to 131 runs.
However, it is wrong to say that KKR was completely shut down here. Because of their bowlers. KKR bowlers bowled out RCB for 49 in 9.4 overs. There is no way RCB can overcome this predicament.
Here I want to say a funny thing. RCB is the only team in the history of IPL to have the lowest score as well as the highest score.