Never before has a cricket league been played like this. For example, if I talk about IPL or TNPL, they do not run for any purpose. Yes, you can tell they are entertaining us. But apart from entertainment, these leagues are not associated with any social purpose or interaction. Check All Team Squads of Road Safety World Series.
And standing there, the Road Safety World Series is a cricket league where you get everything with entertainment. In other words, the cricket league I am talking about now has a proper purpose and goal. And the name of that purpose is to raise awareness about the road.
all team squads of Road Safety World Series second edition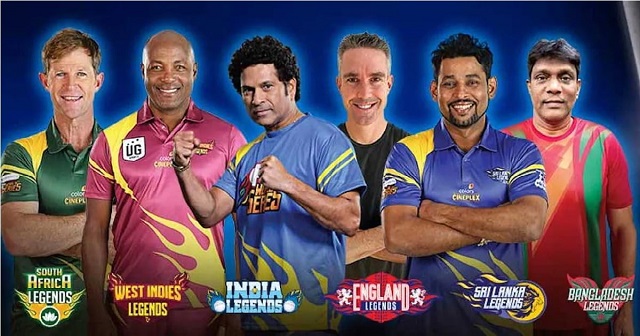 This project has been delivered on the initiative of the Government of India. But don't think that this project is bringing around with a banner in hand, miking, or marketing on TV to create awareness.
Indeed, I have to say that politicians have played a very good mind game this time around. Because the ministers have also realized that to raise awareness, one has to look for a place of real entertainment.
Most importantly most people watch cricket and love cricket. So if awareness can be generated through cricket then surely people will follow it. And with all this in mind, the road ministers launched the Road Safety World Series.
India is a country of 130 crores and 99% of the people here follow cricket. Rather, it is better to say that they love cricket very much. So I personally think for the first time the ministers have taken a very good initiative. And at the same time, I think people must be aware.
let's take a look at team and squad: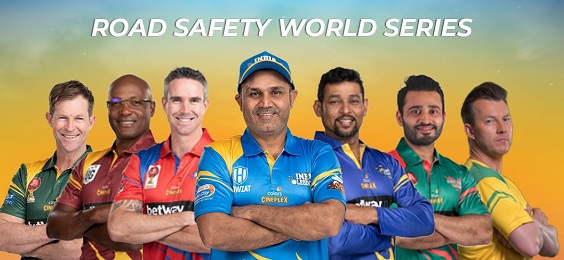 This year is going to be the second edition of the Road Safety World Series. So, like every time, the excitement about this game is at its peak.
And with that, I've come to introduce you to your favorite team and squad. People who are giving messages about road safety for the benefit of the people of India must be known once and for all.
Then tide the seat belt without delay, the car has left to see who the squad of this edition is-
India Legends:
Sachin Tendulkar, Virender Sehwag, Yuvraj Singh, Mohammad Kaif, Irfan Pathan, Pragyan Ojha, Munaf Patel, Ravi Gaikwad, Manpreet Gony, Noel David, Subramaniam Badrinath, Naman Ojha, Yusuf Pathan, Vinay Kumar, and Rajesh Pawar.
West Indies legends
Brian Lara (c), Dwayne Smith, Narsingh Deonarine, Mahendra Nagamootoo, William Perkins, Adam Sanford, Dinanath Ramnarine, Pedro Collins, Ryan Austin, Sulieman Benn, Tino Best, Carl Hooper, and Ridley Jacobs.
Sri Lanka legends:
Sanath Jayasuriya, Nuwan Kulasekara, Dhammika Prasad, Upul Tharanga, Russel Arnold, Kaushalya Weeraratne, Ajantha Mendis, Rangana Herath and Chinthaka Jayasinghe.
England legends:
Kevin Pietersen, Darren Maddy, Owais Shah, Monty Panesar, Kabir Ali, Gavin Hamilton, Philip Mustard, Matthew Hoggard, James Tindall, Chris Tremlett, James Tredwell, Chris Schofield, Jonathan Trott, and Ryan Sidebottom.
South Africa legends:
Makhaya Natini, Justin Kemp, Alvir Petersen, Mornato Hayward, Andrew Puttik, Thandi Tshabalala, Lutz Bosman, Zander de Bruyn, and Monde Zondeki.
Australia legends:
Brett Lee, Mark Cosgrove, Travis Birt, Brad Haddin, Brett Geeves, Brad Hodge, Nathan Reardon, Ben Laughlin, Clint McKay, Xavier Doherty, Jason Krejza, Shane Lee, and Pat Richards.
Bangladesh legends:
Mohammad Rafique, Khaled Mahmud, Mohammad Sharif, Nafees Iqbal, Aftab Ahmed, Abdur Razzak, Khaled Mashud, Hannan Sarkar, Javed Omar, Rajin Saleh, Mehrab Hossain, Alamgir Kabir, Mushfiqur Rahman, Mohammed Nazimuddin Ahmed, and Mamoon Rashid.
Last but not least:
New Zealand is joining the second edition of this league as a new team. For this reason, it is not yet known which legends will play for the New Zealand team.
So I have listed the updates of the teams that have come so far for you here. Personally, I would say, watch the Road Safety League, enjoy it, and raise awareness.
And of course, don't forget to make others aware if you are aware of yourself.