Sergio Ramos, one of the biggest names in the world of football, is one player that every fashion enthusiast needs to watch out for. Why? Because very few can pull off the 'cool guy' look without even trying too hard. Yes, this Spanish footballer sets eyeballs rolling every time he chooses to step out, on or off the field. We take a look at how he's creating a statement just by sticking to his own style and kicking away any and every fashion norm!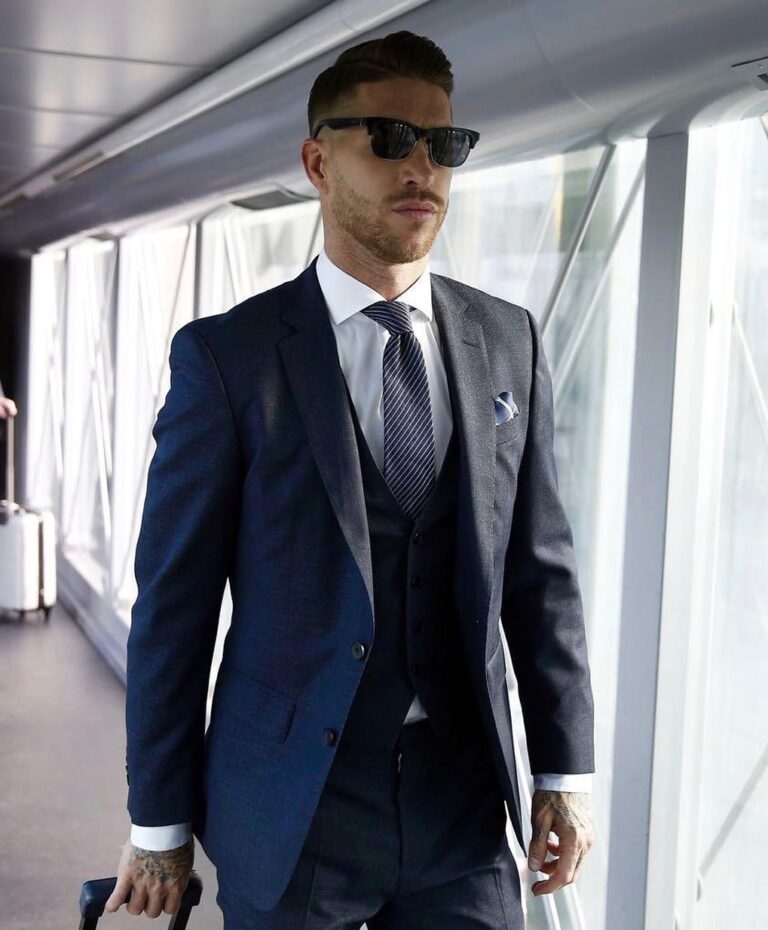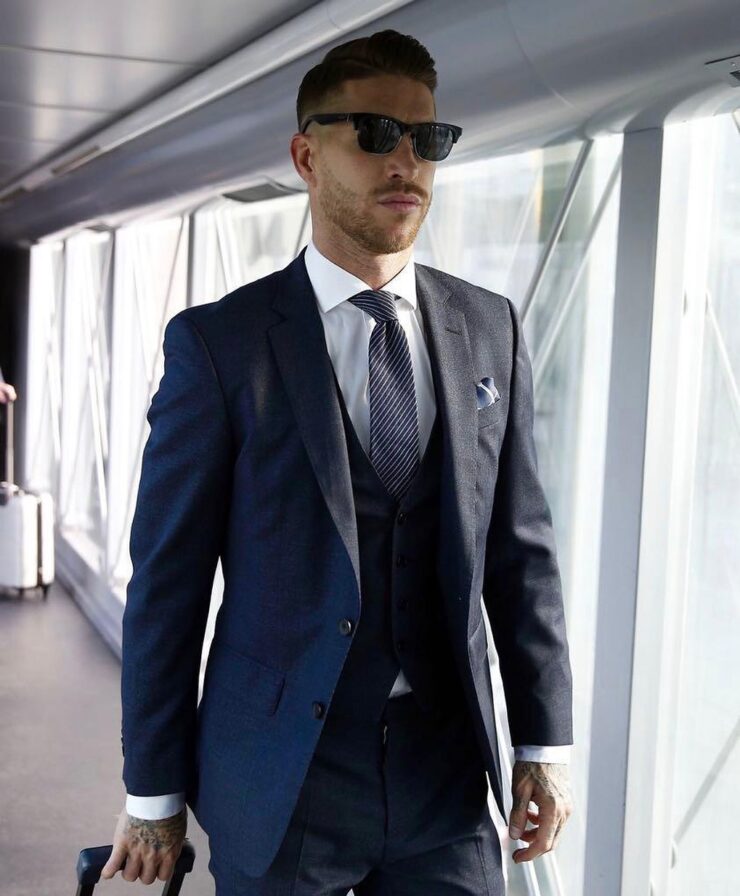 Unique and bold
First up, we have Sergio in an extremely well-coordinated outfit. Blue and grey together may be one of fashion's biggest faux pas, but it didn't faze this man from bringing his A-game to watch the game! We love how the colours blend in and yet stand out so well; this along with that dreamy beard takes all our votes!
Class apart
If there is one thing that this Spanish international knows how to do with utmost class and style is pair up colours that work like a charm together. Posing playfully in a trench coat along with sneakers for boots, and a beanie for that added accessory is Sergio on a life size metal turtle.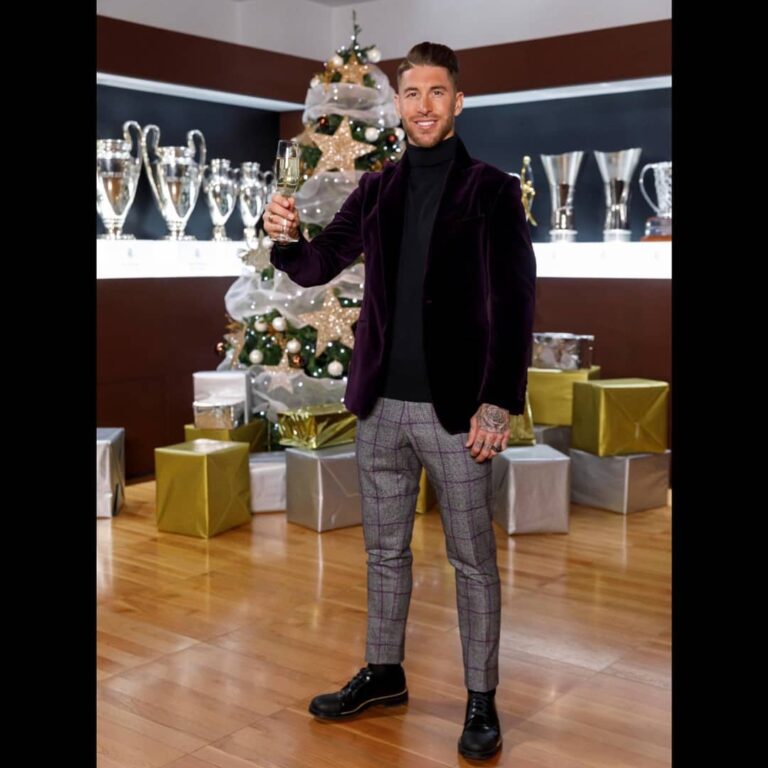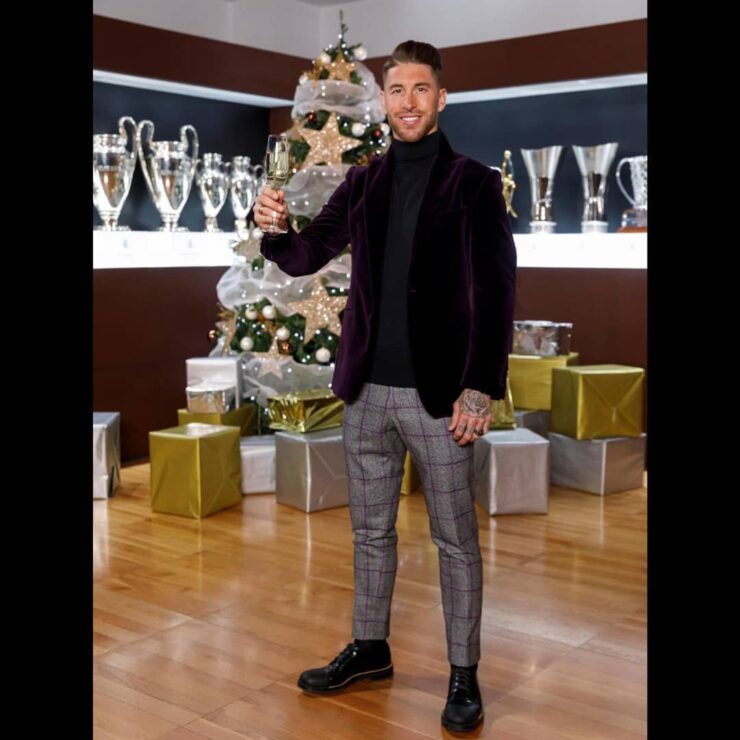 Perfectly styled
Seen in another of fashion's faux pas, the turtleneck tee, is Ramos celebrating Christmas eve with a glass of wine that looks as classy as he is. Velvet and corduroy are another brilliant combination, along with the perfectly groomed and suave hairstyle.
Can't get more cooler
If you ask us, that cup of coffee in Sergio's hand looks nothing less than an added accessory along with the beanie and statement sunglasses. He's not just sporting a black and blue ensemble, but also a vibe that proves he's too cool to care!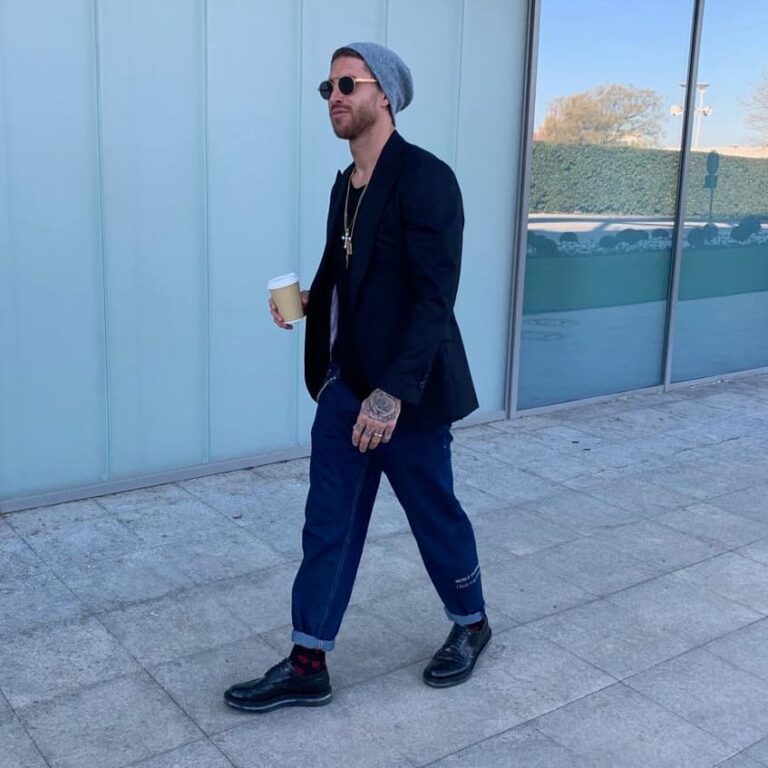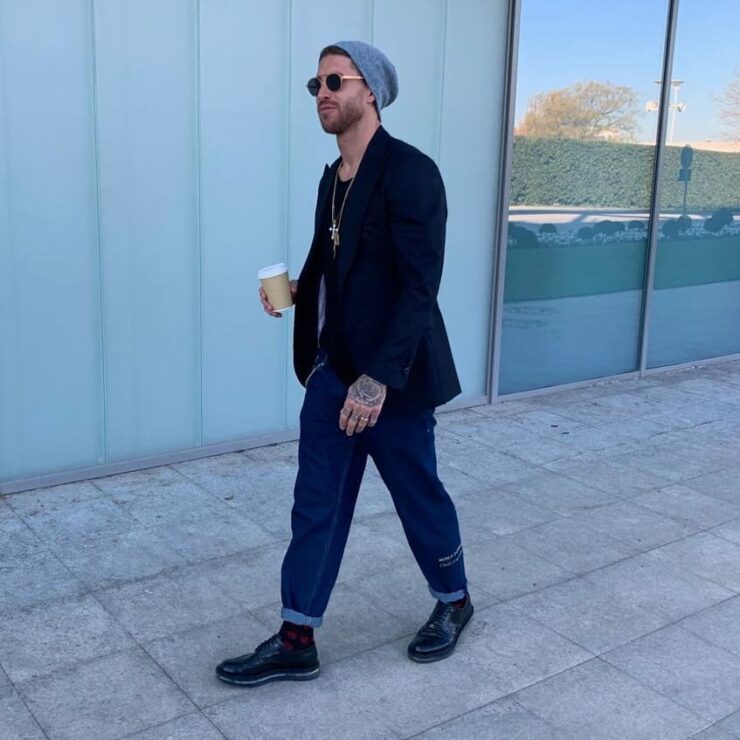 Did someone say slurpy?
This ensemble easily scores an 11 on 10 on the style-o-meter. If you're wondering why, then allow us to ask you a simple question. How many times does a man wearing white sneakers for brogues and a beanie with a suit look as trendy as Ramos does over here? Zero to none is the right answer, and there is absolutely no room for any more questions!