Cricket betting has become a global sensation, captivating fans worldwide with its thrilling matches and diverse leagues. Beyond its traditional strongholds like India, England, and Australia, cricket boasts a massive following in regions as varied as the Caribbean, South Africa, and emerging cricketing nations like Afghanistan and Nepal. The ICC Cricket World Cup and a growing network of domestic leagues have catapulted cricket into the forefront of sports betting, making it a phenomenon with widespread appeal.
In this article, our primary focus is to explore cricket betting strategies across diverse cricketing regions. Each region presents unique characteristics, team dynamics, and playing conditions, making cricket betting dynamic and thrilling. We'll delve into the nuances of betting on the IPL in India, the Big Bash League in Australia, the CPL in the Caribbean, and many more, offering insights and tips. For those seeking the best all of the online cricket betting sites, stay tuned as we provide recommendations amidst this exciting journey to uncover the intricacies of cricket betting across the globe.
Cricket betting is exciting for fans looking to add excitement to their favorite sport. Understanding the fundamentals and common terminology associated with cricket betting is essential.
Common Betting Types and Terminology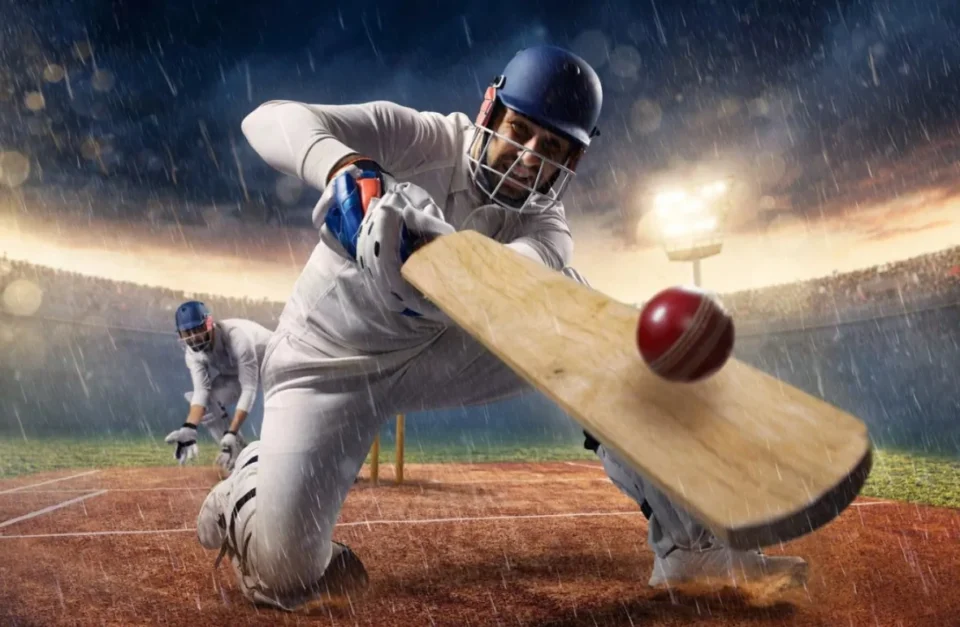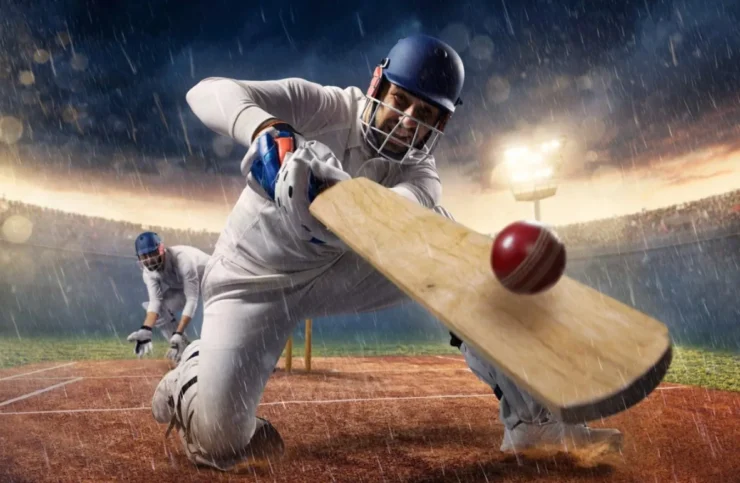 Match Betting
It is the simplest form, where you bet on whether a game is won, lost, or drawn.
Top Batsman/Bowler
Here, you predict which player will win by scoring the most runs or taking the most wickets.
Over/Under Betting
You wager on whether a particular statistic, like the total runs scored, will be over or under a specified value.
Futures
You can bet on future events, like tournament winners or series outcomes.
Handicap Betting
This levels the playing field by giving an advantage or disadvantage to a team to balance the odds.
In-Play Betting
Allows bets to be placed during a match, reacting to unfolding events.
Understanding Cricketing Diversity | Explained by Tim Harrison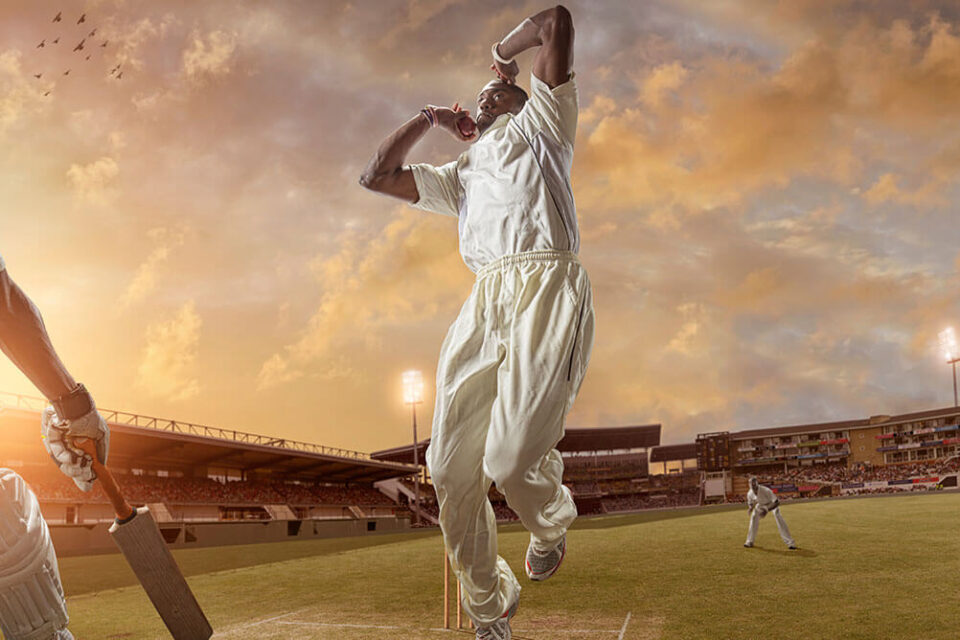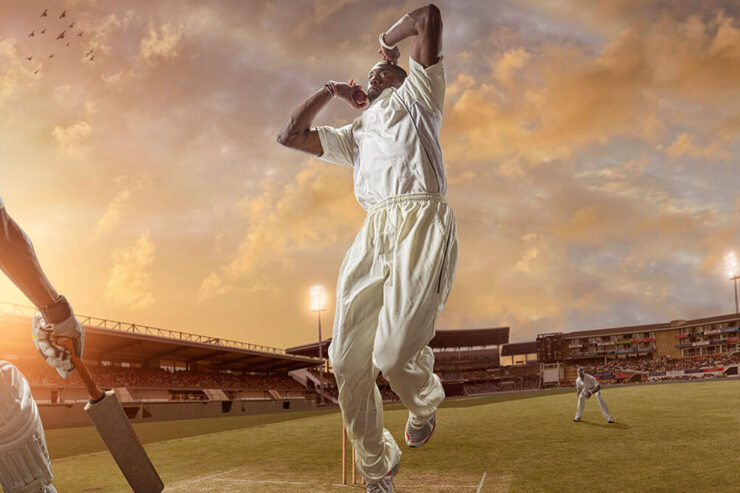 Cricket is a sport that thrives on its rich tapestry of diversity in leagues and countries involved. This diversity makes cricket a global phenomenon and adds unique flavors.
Diverse Cricket Leagues and Countries
Cricket boasts an array of domestic and international leagues, each with its distinct charm. The Indian Premier League (IPL) in India is a cricketing extravaganza known for its star-studded lineups and explosive T20 action. Australia's Big Bash League (BBL) showcases power-hitting and exciting matches under the Australian sun. The Caribbean Premier League (CPL) brings Caribbean flair and a carnival atmosphere to the game. And these are just a few examples. These leagues draw players and fans from all corners of the globe, contributing to cricket's global appeal.
Chants 🙌
Cheers 😎
Celebrations 🥳

Ft. Chennai Super Kings 💛#TATAIPL | #Final | #CSKvGT | @ChennaiIPL pic.twitter.com/urpHU1HrrJ

— IndianPremierLeague (@IPL) May 30, 2023
Significance of Regional Variations
Regional variations in cricket are vital for its growth and evolution. Playing conditions vary drastically from one region to another, affecting strategies, team compositions, and gameplay. Pitches in England offer swing and seam movement, demanding a different approach than the spin-friendly tracks of the Indian subcontinent. Moreover, regional variations extend to the cricketing culture, fan enthusiasm, and even the style of play. Recognizing and adapting to these regional nuances is crucial for success in cricket, be it as a player or a bettor.
Strategies in Test Cricket
Betting on Test cricket matches requires a unique set of strategies due to the longer format, which spans up to five days. Understanding factors like pitch conditions, team strength, and weather is crucial for success in Test cricket betting. Let's explore these strategies and how they differ in cricketing nations like England, Australia, and India.
Factors of Pitch Conditions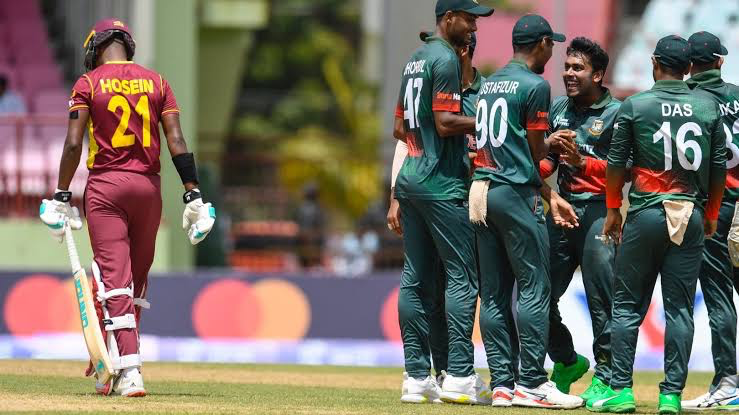 Pitch Assessment
Analyzing the pitch is paramount. Pitches that assist fast bowlers early on may favor teams with strong pace attacks. Conversely, pitches conducive to spin can benefit teams with skilled spinners.
Weather Impact
Weather conditions can significantly affect Test matches. Overcast skies might assist swing bowlers, while rain interruptions can disrupt the game's flow. Weather forecasts play a vital role in betting decisions.
Team Strength
Home Advantage: Teams tend to perform better at home due to familiarity with conditions. Home teams often have an edge, making considering the venue when betting essential.
Team Composition: Assess the team's batting and bowling strengths. Teams with a balanced lineup and depth in both departments are generally more competitive in Test cricket.
Regional Strategy Differences
England
England is known for its swinging and seaming conditions, especially early in matches. Betting on bowlers who can exploit these conditions or batters with good technique is a common approach.
Australia
Australian pitches are often pace-friendly. Focus on fast bowlers and batters who can handle express pace when betting on Test matches Down Under.
India
Indian pitches can vary from spinning tracks to flat batting surfaces. Spinners often play a key role but don't discount the importance of quality fast bowlers and adaptable batters.
One-Day International (ODI) Betting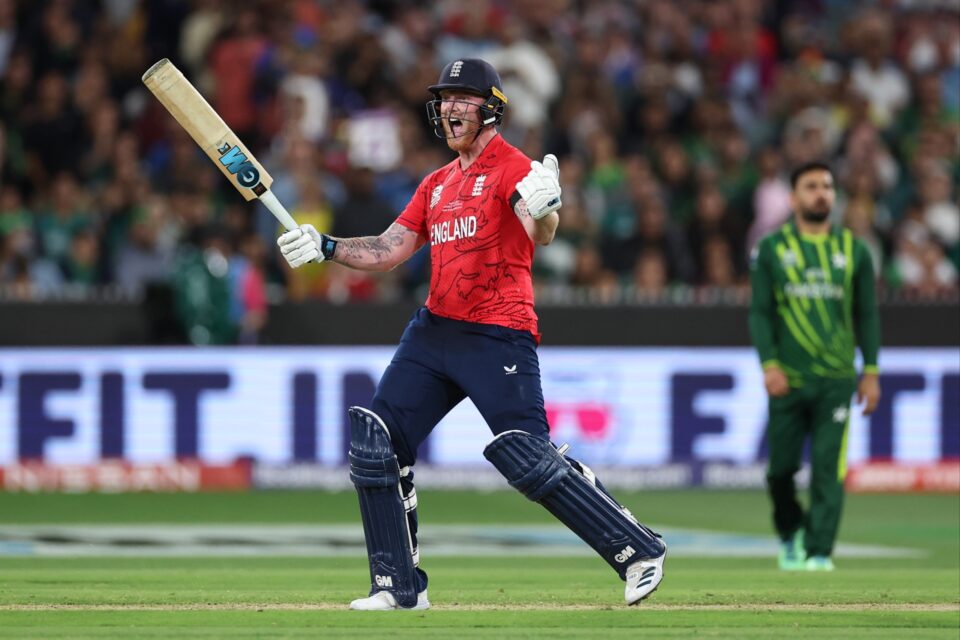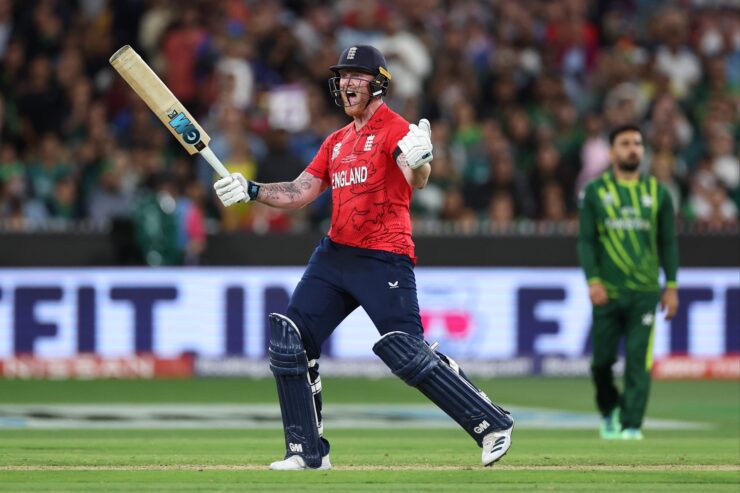 Tim Harrison says ODI cricket offers a different betting dynamic than Test matches. Here, we'll delve into betting strategies tailored for ODI matches, considering factors like team rankings, playing conditions, and player form. Additionally, we'll compare and contrast ODI betting approaches in different cricketing nations.
Team Rankings
Team Consistency: Pay attention to team rankings and recent performance. Teams with a higher order are generally more consistent but may face challenges in specific conditions.
Head-to-Head Records: Analyze head-to-head records between competing teams. Historical data can provide insights into their past encounters and performance trends.
Playing Conditions
Pitch and Ground: Assess the pitch conditions and ground dimensions. Some venues may favor batting, while others might offer assistance to bowlers. High-scoring platforms often lead to exciting matches.
Weather: Weather conditions can influence ODIs significantly. Rain interruptions can affect match outcomes and strategies, so stay updated on weather forecasts.
Player Form
Key Players: Identify key players in good form in both teams. Batsmen scoring consistently and bowlers taking wickets are valuable assets.
Injury Updates: Stay informed about player injuries or absences, as they can impact a team's performance.
Comparing ODI Betting Approaches
England
England is known for its aggressive ODI style, often relying on powerful batting performances. Betting on high-scoring matches and explosive batters is a common approach.
South Africa
The Proteas often have a strong pace attack. Betting on bowlers who can exploit seam and bounce conditions can be profitable.
Pakistan
Pakistan's unpredictability makes betting challenging. Analyzing their opponent and conditions is key, and betting on or against Pakistan depends on these factors.
T20 Cricket Betting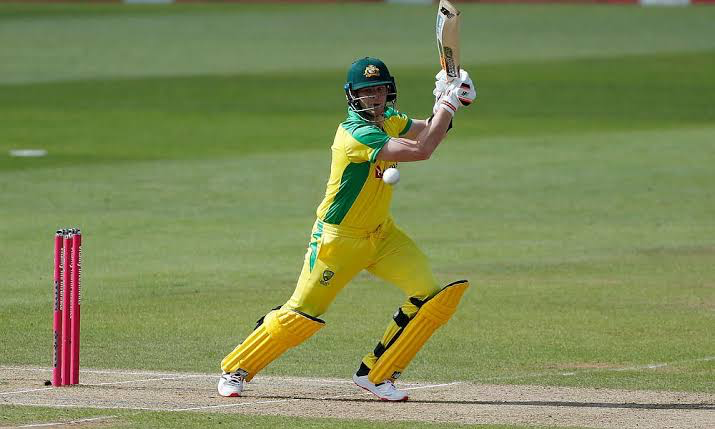 T20 cricket has revolutionized the world of cricket betting with its rapid, high-scoring, and entertaining matches. Let's dive into the strategies for betting on T20 leagues like the Indian Premier League (IPL), Big Bash League (BBL), and Caribbean Premier League (CPL) while also exploring the unique characteristics of T20 leagues in different countries.
Betting Strategies for T20 Leagues
Player Form
Focus on batters and bowlers in excellent form. T20 matches often hinge on individual performances, so players in top condition can make a significant impact.
Power Hitters
In T20, those who can clear the boundaries are invaluable. Look for teams with explosive batting lineups and back them to score big.
Death Bowling
Teams with bowlers who excel in the death overs have an advantage. These bowlers can restrict the opposition in the crucial final overs.
Unique Characteristics of T20 Leagues
IPL (India)
Known for star-studded teams and massive fan engagement, the IPL is a high-profile league. Betting on big names and exciting clashes is common.
BBL (Australia)
Australia's BBL features a mix of domestic and international stars. The league often sees fast-paced, aggressive cricket, making betting on boundaries and high-scoring encounters popular.
CPL (Caribbean)
CPL combines cricket with a carnival atmosphere. The pitches can favor spinners, so consider teams with quality spin options when betting.
T20 Leagues Worldwide
Many countries have their T20 leagues, each with its own flavor. Betting strategies should adapt to the conditions and playing styles of these leagues.
Considerations for Domestic Leagues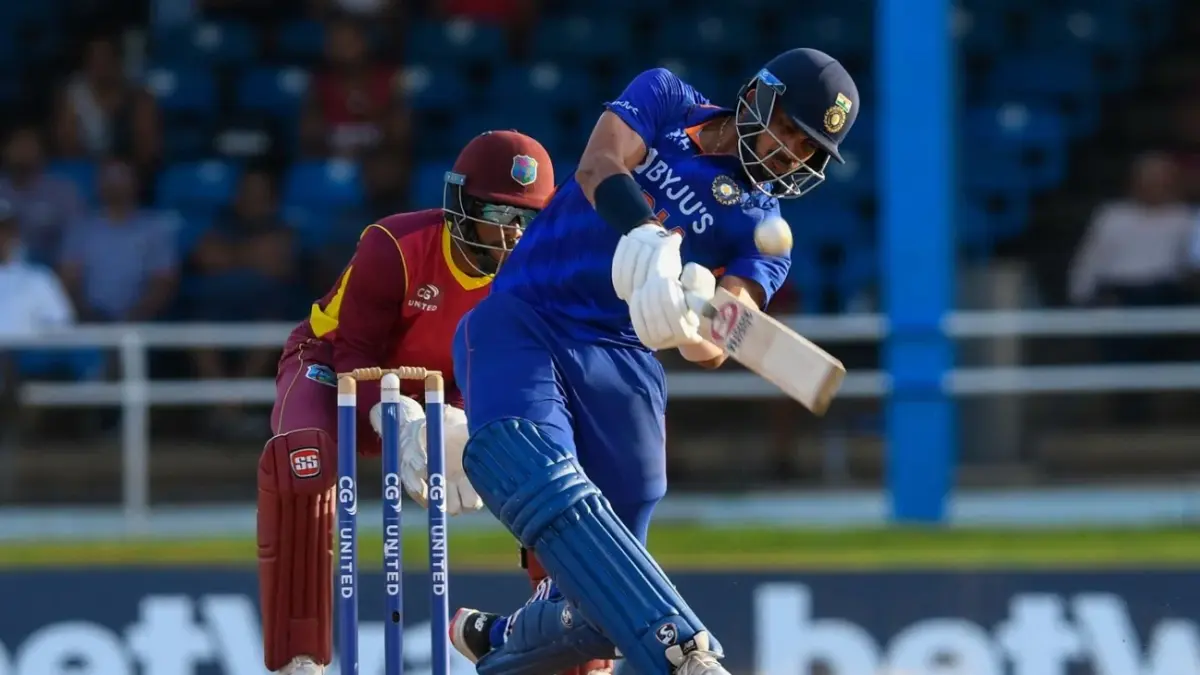 Domestic cricket leagues are crucial in developing talent and maintaining the sport's rich traditions. Betting on these leagues, such as the English County Championship, Ranji Trophy in India, and Sheffield Shield in Australia, requires a different approach. Let's explore betting strategies and the importance of understanding domestic cricket dynamics.
Betting Strategies for Domestic Leagues
In domestic leagues, successful betting relies on player analysis, pitch assessment, team dynamics, and historical trends. Scrutinize player form, focusing on consistent performers and emerging talents. Consider pitch conditions, recognizing spin-friendly or pace-friendly venues. Comprehend team dynamics, accounting for leadership and squad depth. Lastly, explore historical data, examining head-to-head records and past performances at specific venues to identify trends and potential value bets. These strategies enhance your chances of making informed decisions in domestic cricket leagues.
Understanding Domestic Cricket Dynamics
English County Championship (ECC)
Long-Format Cricket: ECC is played in the traditional first-class format, emphasizing patience and technique.
County Expertise: Each county has unique characteristics, so knowing its strengths and weaknesses is difficult.
Ranji Trophy (India)
Vast Talent Pool: India's domestic cricket offers an enormous talent pool. Keep an eye on emerging stars who can make an impact.
Spin-Friendly Pitches: Many Ranji matches are played on spin-friendly pitches, making spinners valuable assets.
Sheffield Shield (Australia)
Pace Bowling Tradition: Australia's domestic cricket is known for producing fast bowlers. Assess the strength of pace attacks in teams.
Varied Conditions: Matches are played across diverse Australian conditions, from fast tracks to spin-friendly surfaces.
Other Domestic Leagues Worldwide
Each country's domestic league has unique characteristics, ranging from short T20 formats to multi-day matches. Adapt your betting strategies accordingly.
Player-Specific Betting Strategies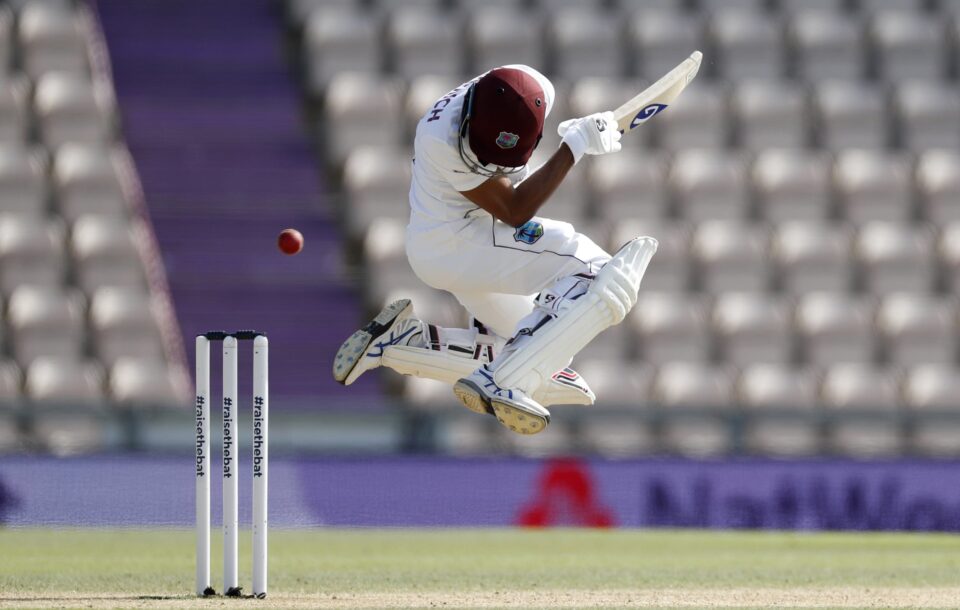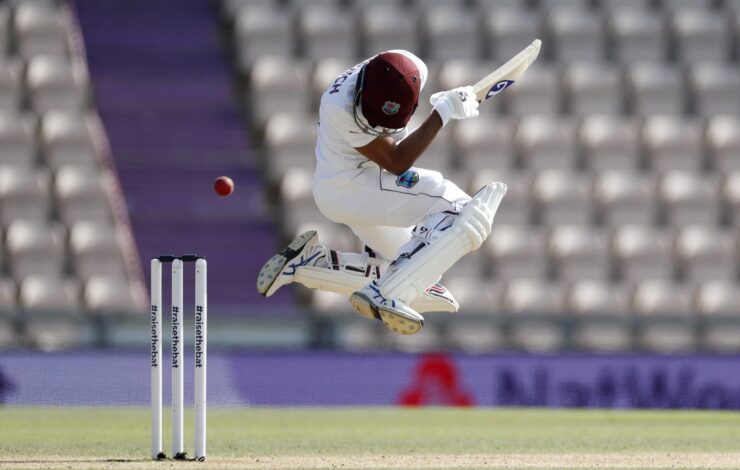 Betting strategies often revolve around star players, whose performances can heavily influence match outcomes. Let's delve into the influence of key players in different countries and leagues and provide tips for betting on player performances.
Influence of Key Players
India (Virat Kohli)
Captain Kohli's batting and leadership are game-changers. Consider bets related to his runs, centuries, or the outcome of his team's innings.
England (Ben Stokes)
Stokes' abilities with both bat and ball make him a focal point. Bet on his runs, wickets, or impact on match results.
Australia (Pat Cummins)
Cummins leads the Aussie pace attack. Look at wagers involving his wickets, bowling figures, or match outcomes when he performs.
Tips for Betting on Player Performances
Assess player form and fitness.
Review head-to-head stats against specific opponents.
Consider the impact of playing conditions.
Understand the player's role and specialization.
Analyze team context and overall performance.
Explore various player-specific betting markets.
Monitor player performance in live betting for real-time adjustments.
In-Play Betting and Live Betting
In-play betting, also known as live betting, is an exhilarating facet of cricket betting that enables gamblers to put bets as a game is being played. This dynamic form of betting offers unique opportunities and challenges.
Changing Strategies During a Match
Adaptability
In-play betting requires adaptability as the match unfolds. Strategies can shift rapidly based on events like wickets falling, boundaries being scored, or changing pitch conditions.
Momentum Shifts
Recognize momentum shifts. A team on the offensive might score quickly, while a team under pressure might lose wickets. Betting on these momentum changes can be profitable.
Effective In-Play Betting
In Test cricket, keep a close eye on pitch conditions and player form.
In ODIs, focus on critical phases like powerplays and death overs.
In T20s, match the pace of the game. Bet on the next boundary or wicket, adjusting your strategy as the fast-paced action unfolds.
In regional leagues, understanding local nuances is vital. Some leagues favor spinners, while others prioritize fast bowlers or explosive batters.
Bottom Line
In the dynamic world of cricket betting, flexibility is key. Adapt your strategies to the unique context of the match or tournament, considering pitch conditions, player form, and regional nuances. Staying informed and continuously learning about the intricacies of cricket betting in diverse landscapes is vital. Whether it's Test matches, ODIs, T20s, or domestic leagues, a well-informed and adaptable approach is your path to success in the thrilling realm of cricket wagering.