Before the Women's World Cup, Hockey India announced Team India for the FIH Pro League. Veteran goalkeeper Savita Poonia has been made the captain of the team. While Rani Rampal, who led the team at the Tokyo Olympics, has returned. At the same time, Baljeet Kaur has been given a chance. The Women's League will be played in the month of June in Belgium and the Netherlands.
Rani last played in the Tokyo Olympics. After that, she was going through rehab due to a hamstring injury. The Indian team is currently in second place in the points table of the Pro League.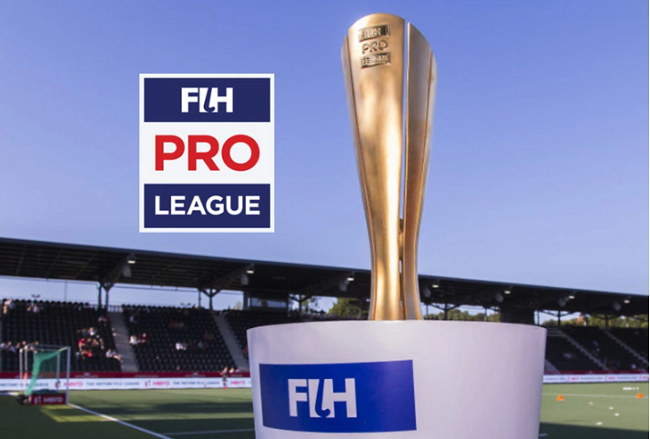 The first match against host Belgium
The Indian team will play its first match against hosts Belgium on June 11 and 12. After that, they will face Argentina on June 18 and 19. The team will take on the United States of America each on June 21 and 22.
Elvera Britto: Personal Life, Sports Administration,…
Junior Women's Hockey World Cup: Netherlands Beat…
Combination of youth and experience
The team's command has been handed over to experienced goalkeeper Savita Poonia, while Deep Grace Ace has been made deputy. The team has a good mix of youth and experience. It includes Junior World Cup stars Bichu Devi, Ishika Chaudhary, Akshita Dhekle, Baljit Kaur, Sangeeta, and Deepika. At the same time, experiences like Vandana Kataria and Rani Rampal have been placed on the front line. The defense line has faces like Tokyo's star drag-flicker Gurjit Kaur, Deep Ace Grace, and Nikki Pradhan.
The chief coach said – the performance of the league will be helpful in making the team for the World Cup
The team's chief coach, Janeck Schopmann, said it was going to be a very important leg of Pro League matches in Europe. This will also give us an idea of ​​our preparations for the World Cup going to be held in June. These matches will also help us in finalizing our World Cup team. This team is good and balanced. It is a combination of youth and experience. He has done exceptionally well in the Junior World Cup.
This is the team
Goalkeepers: Savita (Captain), Bichu Devi.
Defenders: Deep Ace Grace (Vice-Captain), Gurjit Kaur, Udita, Nikki Pradhan, Ishika Choudhary, Akshita Dhekle.
Midfielders: Nisha, Sushila Chanu, Monica, Neha, Jyoti, Navjot Kaur, Sonika, Salima Tete, Baljit Kaur.
Forwards: Vandana Kataria, Lalransiami, Navneet Kaur, Sharmila Devi, Sangeeta Kumari, Deepika and Rani.