The French Open, the second tennis Grand Slam of the season, was started on May 16, Sunday. The final match of the tournament will play on June 6, 2023. Number 1 Djokovic will go to defend the title while Nadal would like to win this Grand Slam played on a clay court for the 14th time. Both of them will get the challenge of Zverev, Tsitsipas, Medvedev, Carlos, and Casper Rudd. Check French Open 2023: Indian Players List.
The French Open started in 1891. Initially, it was played on sand courts, but from 1908 was played on clay courts. In addition to clay courts, Grand Slams also take place on two different courts. Wimbledon takes place on grass courts and the Australian Open and US Open on hard courts.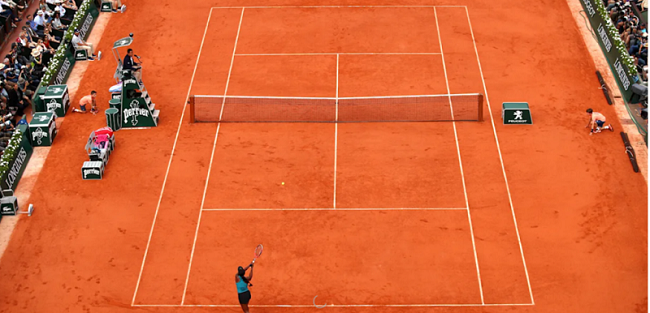 French Open 2023: Indian Players Participating
It is very unfortunate that not a single player qualified for the singles. Hence none of the Indian players is participating in a single event of the French Open 2023.
Sania Mirza, Ramkumar Ramanathan, and Rohan Bopanna are the only three players who are participating in the doubles event.
French Open 2023: Nadal wins 300th Grand Slam Match,…
French Open 2023: Daniil Medvedev in the Next Round,…
French Open 2023: Schedule
The tournament is scheduled from May 16, 2023, to June 6, 2023.
The schedule of Men's Single is as follows-
| | |
| --- | --- |
| Date | Round |
| May 16 to May 20 | Qualifier Round |
| May 22 to May 24 | First Round |
| May 25 to May 26 | Second Round |
| May 27 to May 28 | Third Round |
| May 29 | Fourth Round |
| May 30 to May 31 | Quarter-final Round |
| June 2 to Jone 3 | Semi-Final Round |
| June 4 | Finals |
The court is made up of 5 layers. The layer is made up of pebbles, limestone, coal, and bricks. 2 mm of brick powder at the top. layer of. At least 1.1 tonnes of material is used to make a court. About 100 people maintain the court during the tournament. Due to the clay surface, it is the slowest court. This slows down the movement of the ball, so it becomes easier for the opponent to return the shot.
That's why a fan of an all-volley game like Pete Sampras never won the French Open. This court is a favorite of baseline players. Apart from this, players who spin heavy are also successful here. Rafael Nadal has been the most successful on this court. He has won the French Open 13 times. Again this year also he is the favorite to win the FO title.