The French Open draw has been released. Defending champion Novak Djokovic, 13-time winner Rafael Nadal and rising star Carlos Alcaraz are in the same group at the Grand Slam, starting May 22. Alcaraz recently won the Madrid Open tennis title.
He defeated Djokovic, Nadal, and Alexander Zverev of Germany in the journey to the title. Because Djokovic and Carlos Alcaraz are in the same group, they may be a clash before the final.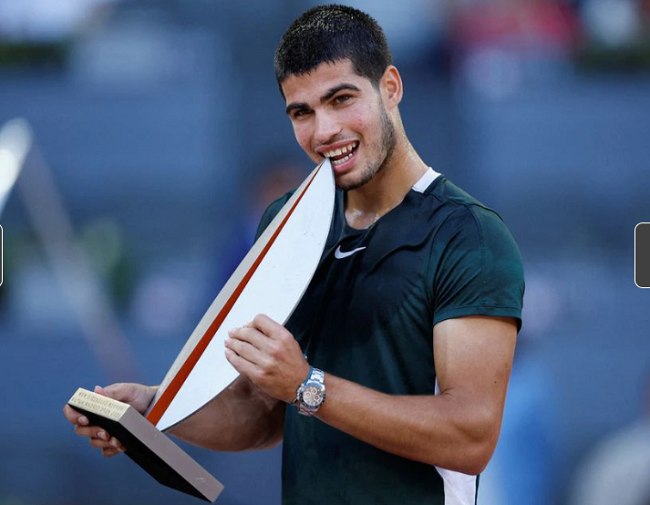 Djokovic and Nadal face off before the quarter-finals
Italian Open 2023 Prize Money Distribution
Italy Open 2023: Novack Djokovic Won the Title 6th Time
Two-time winners and 20 Grand Slam winners, Djokovic and Nadal could face each other even before the quarter-finals. Nadal will enter the French Open for the 22nd Grand Slam. Nadal has so far won 13 French Opens, 2 Australian Open, 2 Wimbledon Open, and 4 US Open. He started the year with the Australian Open title. At the same time, he won the French Open for the last time in 2020.
Djokovic will enter the French Open to equal Nadal by winning his 21st Grand Slam. So far, he has won 20 Grand Slam titles at the Australian Open 8 times, French Open 2 times, Wimbledon Open 6 times, and the US Open 3 times.
Nadal or Djokovic could face Carlos Alcaraz in the semi-finals
He could face Carlos Alcaraz, who defeated Nadal and Djokovic at the Madrid Open, in the semi-finals. Carlos Alcaraz has won 4 titles this year. By winning the Madrid Open, he became the second youngster to win the Masters 1000 title. Prior to Alcaraz, Nadal won the Montecarlo and Rome Masters in 2005 at the age of 18.
Nadal is known as the king of the clay court. He has the best career records in Clay court. Nadal has won the most title in the French Open Grandslam. French Open is always played on clay court.